MCC YouthBuild receives part of $11.1M grant from Bader Philanthropies to support community programs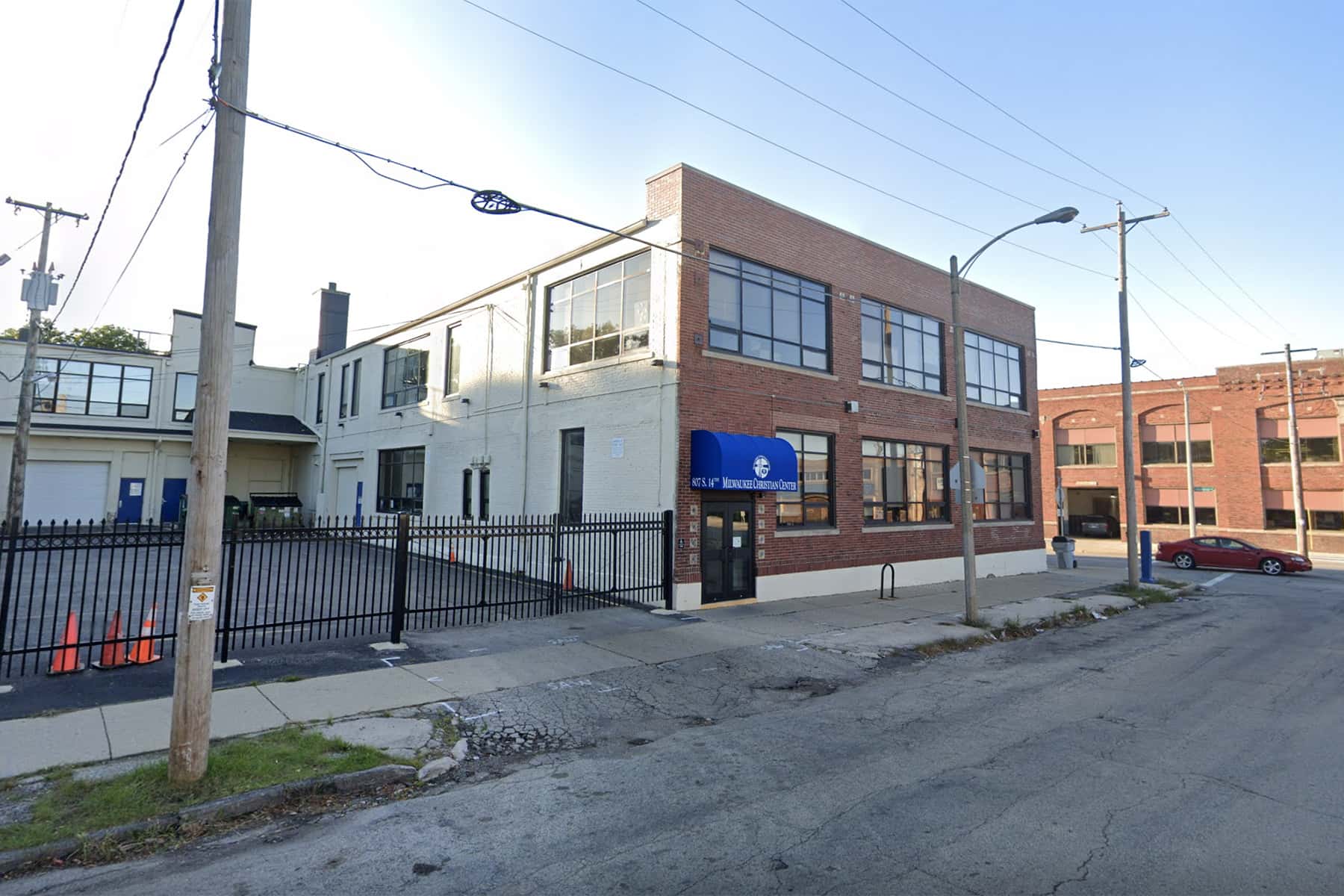 The Milwaukee Christian Center (MCC) announced it was the recipient of a generous grant from Bader Philanthropies on May 6, coinciding with the celebration of its 100th anniversary of service to the Milwaukee community.
MCC YouthBuild champions young adults aged 18 to 24 as they overcome challenges and move toward family-sustaining careers, through education and hands-on construction training while building homes for low-income families. Referred to as Opportunity Youth, the young adults who are not working and out of school have an opportunity to continue their personal growth.
According to Milwaukee Succeeds, almost 19,000 young people in Milwaukee County were considered Opportunity Youth in 2017. That has been on the rise since 2013, and MCC expects it to continue to increase due to the COVID-19 pandemic.
"This grant is a tremendous boon to the organization and those it supports, including 46 youth who will participate in our YouthBuild program over the next two years," said Karen Higgins, MCC executive director. "MCC can effectively reach Opportunity Youth and engage them as leaders and provide programming and resources to help them secure family-wage jobs and improve their communities. This is especially important as the large majority of today's family-supporting wage jobs will require some training or credential beyond a high school degree."
Through MCC YouthBuild, participants receive up to 900 hours of construction and leadership training. At least half or more of each cohort enters the program seeking a high school equivalency degree (HSED). The process can take between nine to twelve months to complete.
YouthBuild cohorts are in training year-round, typically beginning in August and October. MCC YouthBuild uses new construction projects to serve as the "classroom" environment for training, continuously working on two houses at a time in the City of Milwaukee. As one home nears completion, work begins on another.
The organization is currently working on two homes, at 1009 S. 17th Street in Clarke Square, and a rehab project at 2933 N. 26th Street in the Amani neighborhood. Upon completing training, participants receive job placement support to find initial and advancement opportunities in construction, manufacturing, nonprofit/community, and other fields throughout Milwaukee and beyond.
"There is a need to reengage Opportunity Youth and create platforms that young people can use to reach their education and career goals, to see their potential," said Patrick Schrank, director of programs with MCC. "The pandemic has been difficult for everyone, including young adults who were disconnected from education and tried to enter the job market at a challenging time. The grant from Bader Philanthropies will support Opportunity Youth as well as their families and communities—upwards of 60-70 people are interested in joining MCC YouthBuild every year, and we want to see all young people connected to opportunity."
Since 2004, the YouthBuild program has built and sold 18 homes to low-income homebuyers in the City of Milwaukee, providing affordable housing for 83 people and bringing $1.9 million in added property value to low-income neighborhoods, while providing the platform for more than 300 Opportunity Youth to find career success.
"Milwaukee Christian Center and the YouthBuild program are providing youth the soft and hard skills they need to succeed in any industry, especially construction and manufacturing," said Daniel J. Bader, president and CEO of Bader Philanthropies. "MCC's understanding of our city's needs and offering life-changing programs is the reason why the organization exists nearly 100 years later."
This spring, Bader Philanthropies awarded more than $11.1 million in grants and loans to over 120 organizations in Milwaukee County, Wisconsin, and across the globe.
Participants in MCC YouthBuild will receive hands-on construction training led by MCC's skilled site supervisors. They will assist with construction, including rough and finish carpentry, roofing, siding, insulation, drywall, and painting, with additional opportunities to shadow specialty trades like plumbing and electrical.
MCC YouthBuild participants also complete industry-recognized certifications and, in partnership with Employ Milwaukee, members can take advantage of leadership and development training, including personal leadership coaching focused on anger management, financial literacy, interview skills, and a racial justice training course in conjunction with AmeriCorps.