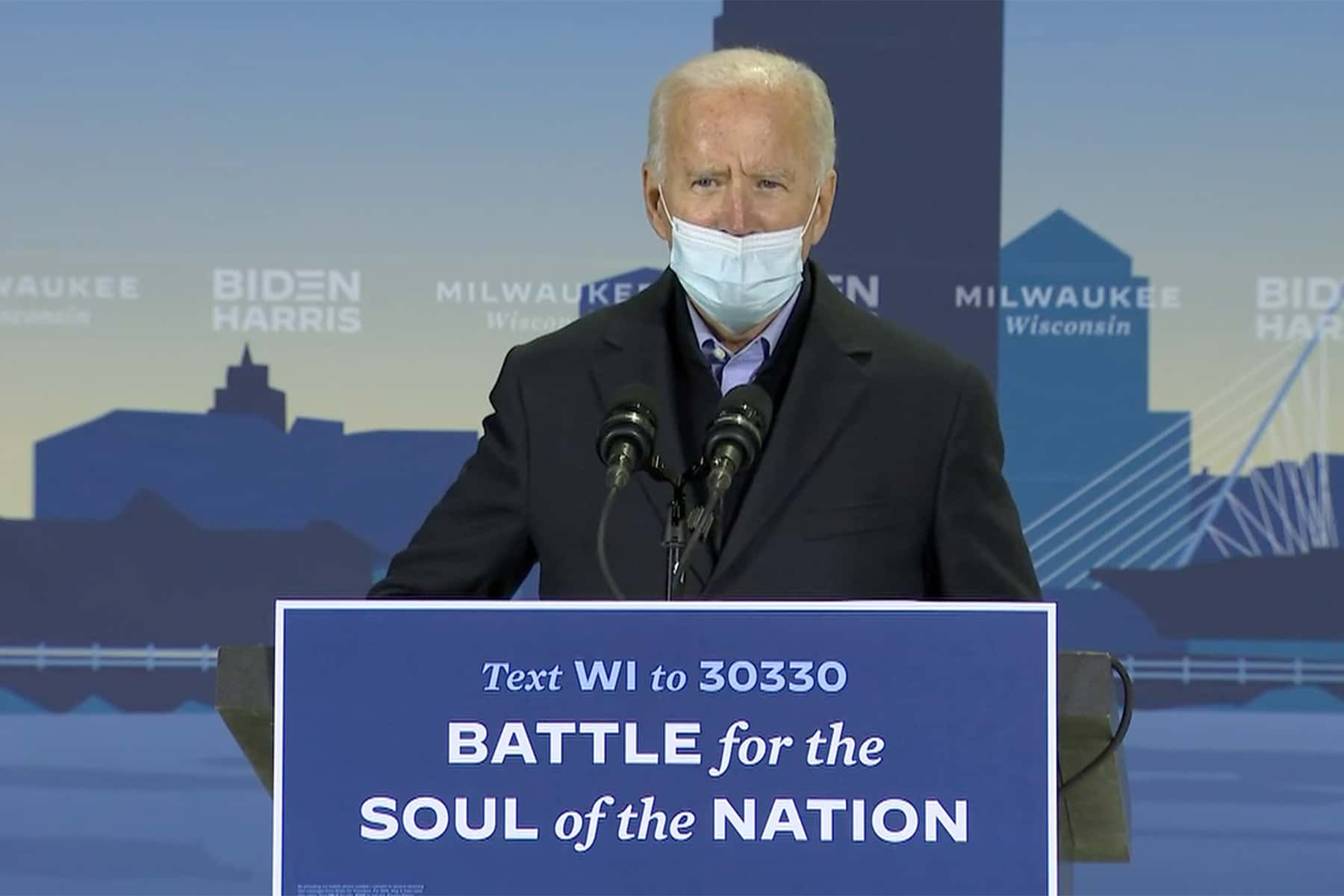 Democratic presidential candidate Joe Biden made his fourth trip to Wisconsin on October 30 for a campaign stop in Milwaukee, following his visits in September for an informal gathering in Wauwatosa, a show of support for Kenosha in the aftermath of the Jacob Blake shooting and bloody police violence, and then a campaign rally in Manitowoc.
Kamala Harris, Biden's running mate, also visited Milwaukee in September, where she toured an electrical workers union's training facility and held a roundtable with Black business leaders.
The October 30 visit by Biden comes just days before the presidential election on November 3. The effort is in stark contrast to 2016, when Democratic presidential candidate Hillary Clinton did not make any visits to Wisconsin during her campaign. Biden vowed to not make that same mistake, and referred to that promise in a call out to Milwaukee Mayor Tom Barrett who sat in socially distanced space.
"Tom remembers that I came up here and campaigned for Hillary. For a whole lot of reasons, not all of which were her fault, she ended up not taking it as seriously. We thought it was different," said Biden. "Now, I've been here a lot and – by the way – when I get elected, if I get elected, I'm coming back, Tom."
The event livestreamed on Biden's campaign website. Because of restrictions and health concerns from the COVID-19 pandemic, the campaign has shunned large gatherings. Instead, Biden's team has organized small gatherings or drive-in style speaking events to replace standing crowds clustered close together. About 50 people attended the evening visit, which was held on a tarmac of Mitchell International Airport and followed the City Health Department's safety restrictions.
Biden discussed "bringing Americans together to address the crises facing the country and winning the battle for the soul of the nation." He also encouraged Wisconsinites to vote. The latest Marquette University Law School Poll shows Biden leading Trump by 5 points, 48% to 43%.