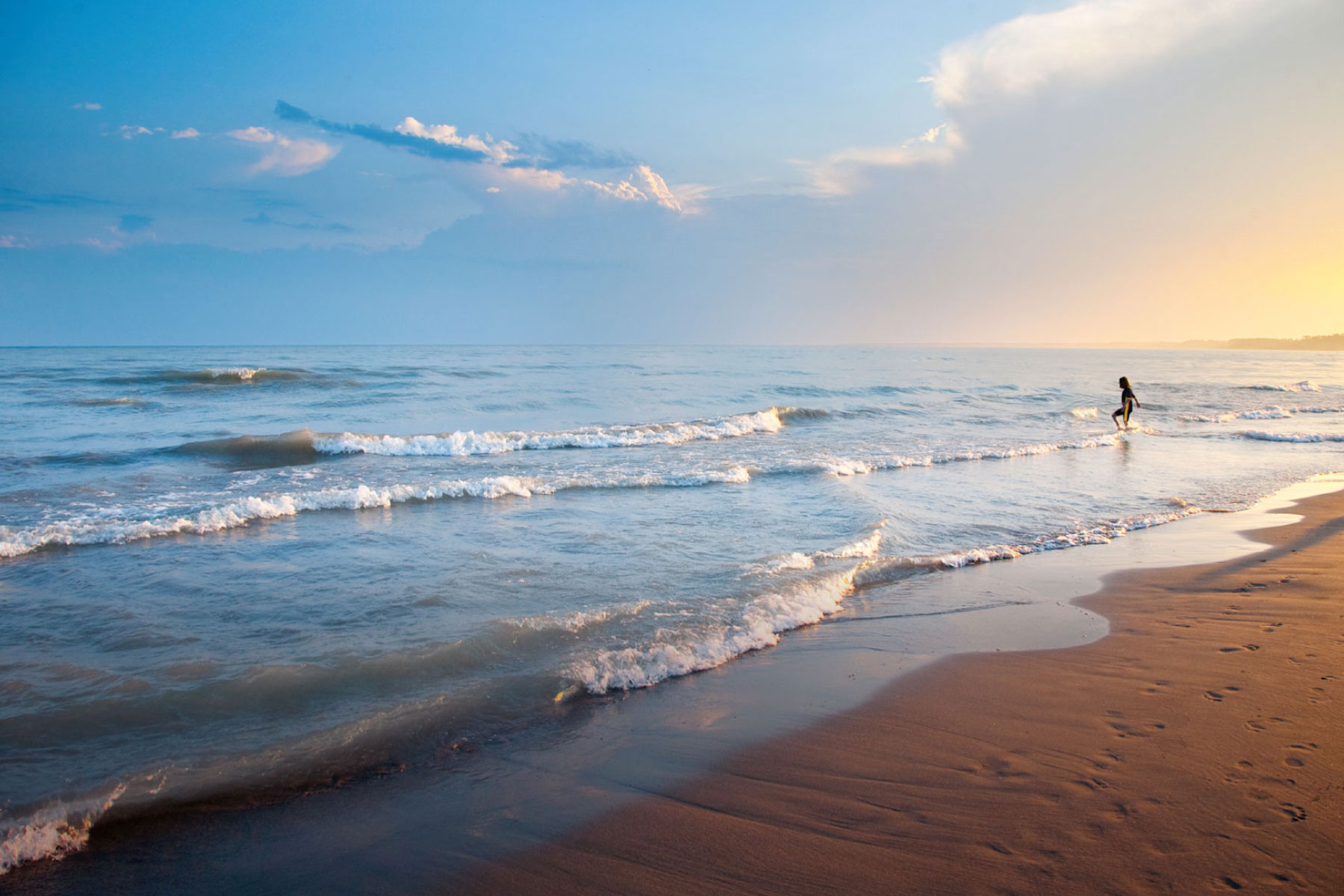 As a member of the U.S. Senate Appropriations Committee and the bipartisan Senate Great Lakes Task Force, Senator Tammy Baldwin helped to secure full funding for the Great Lakes Restoration Initiative (GLRI) in the Fiscal Year 2018 budget bill.
In spite of President Trump's 2018 budget request that zeroed out funding for the Great Lakes, this year's budget bill provides $300 million in federal funds for the Great Lakes Restoration Initiative.
"Investments in the Great Lakes are an investment in the future of Wisconsin's economy," said Senator Baldwin. "I am proud to have worked in a bipartisan way to restore much-needed funding for the region in this omnibus spending bill. The Great Lakes Restoration Initiative is a critical program for our state, the health of our communities and the protection and restoration of our valuable water resources."
Senator Baldwin also fought to include new requirements for the U.S. Army Corps of Engineers to take near- and long-term actions to combat the spread of invasive Asian carp. In 2017, Senator Baldwin joined a bipartisan taskforce calling for the finalization of the Brandon Road Study, a critical action plan for keeping Asian carp out of the Great Lakes. The 2018 budget bill will require the Army Corps to finalize the study by February 2019. This budget bill will also require the Army Corps to take immediate steps that would reduce the chances of vessels inadvertently transporting invasive species like Asian carp.
Restoring funding to the Great Lakes will also provide local communities tools to clean up polluted sites and restore water quality in Wisconsin. These investments in the Great Lakes are crucial to protecting drinking water for millions of Americans and to supporting tourism and recreational boating, which contribute more than $12 billion to the economy.