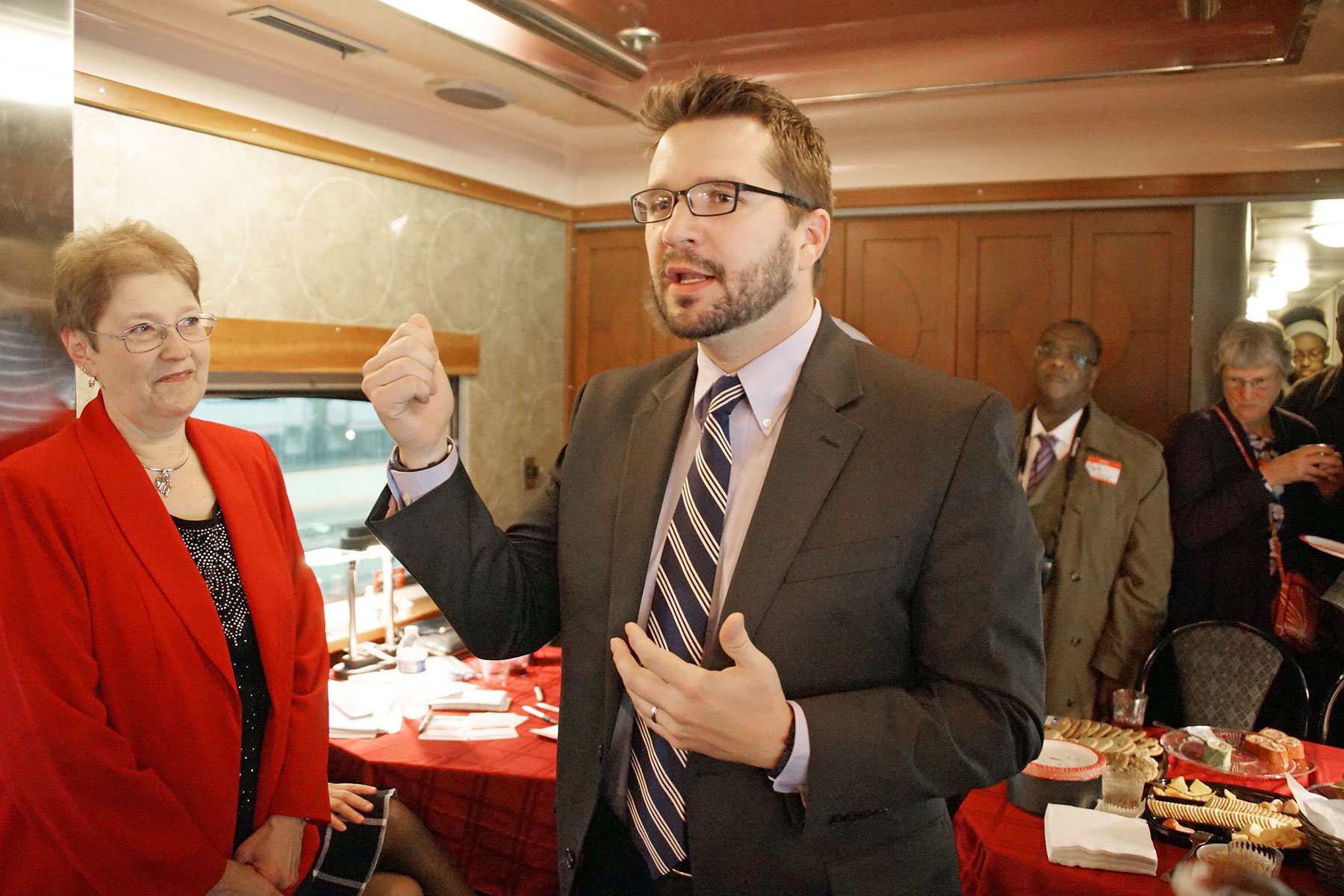 John Muir Chapter of the Wisconsin Sierra Club presented the award to State Representative Goyke for his efforts to promote transportation.
Rep. Evan Goyke was honored on recently by the Wisconsin Sierra Club's John Muir Chapter with the 2016 Torchbearer Award, in recognition of his work in opposition to the costly I-94 East-West corridor expansion and continued advocacy for transit alternatives. The Torchbearer Award is given to leaders that consistently promote legislation, regulations, or practices that protect the environment.
"I am very grateful to the Wisconsin Sierra Club John Muir Chapter for this award," stated Rep. Goyke. I also congratulate my friend and colleague, Rep. Daniel Riemer, for also receiving this honor.
The work recognized by the chapter continues and I will not waver in my efforts. I hear regularly from constituents who are concerned about the future of transit in Milwaukee and how a highway expansion will affect our beautiful neighborhoods.
I look forward to working alongside my fellow community members and legislative colleagues during the upcoming legislative session to promote transportation and transit policies that are fiscally sound, benefit local residents, and have a forward-thinking impact for Wisconsin's future generations."
In addition to many of its residents relying on public transit, the 18th Assembly District is home to one of Wisconsin's busiest transit corridors along Wisconsin Avenue.