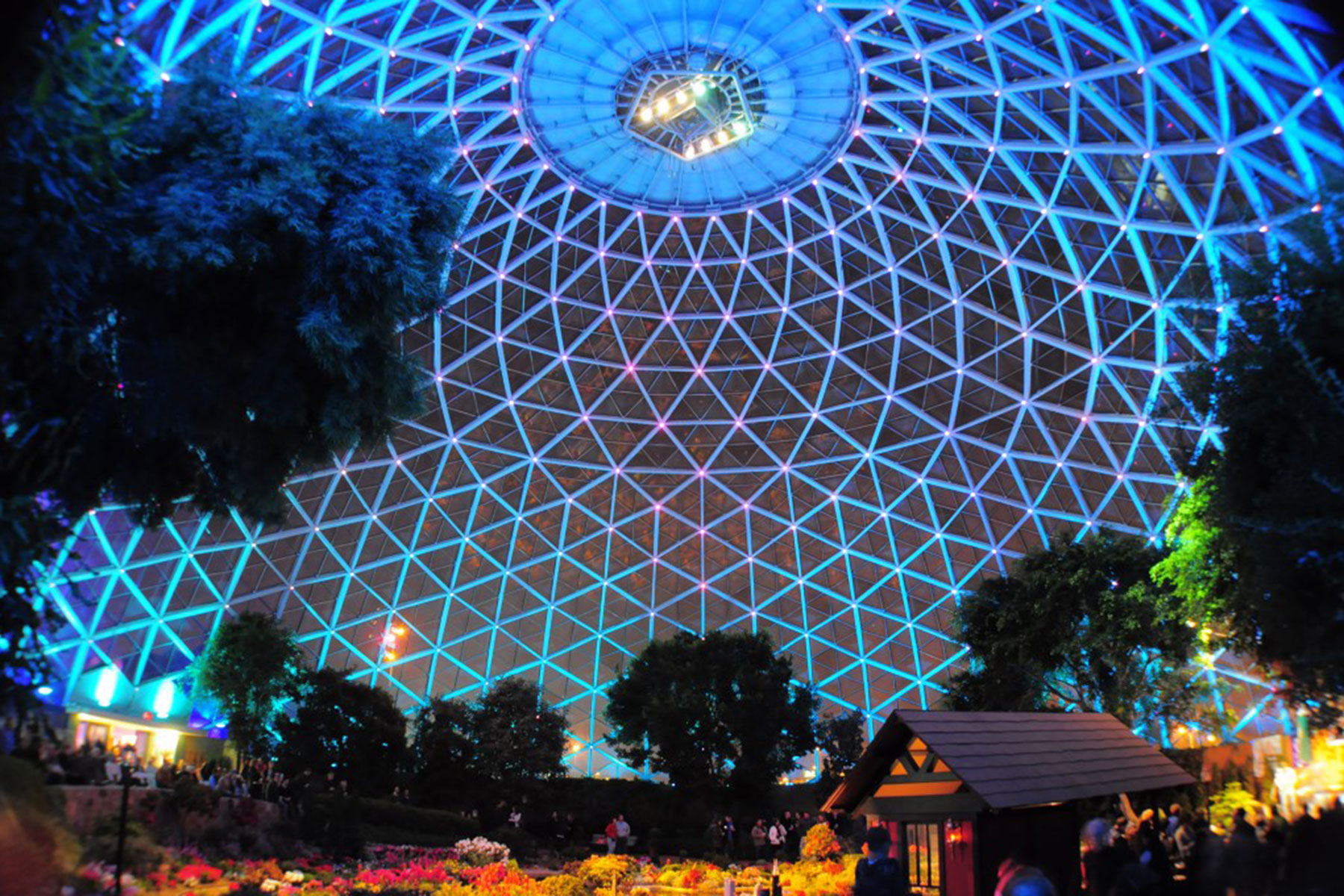 The Friends of the Domes recently announced that it had received a $2 million bequest from an individual donor, which would be added to the endowment in support of the Mitchell Park Horticultural Conservatory.
The earnings from the endowment will help fund projects and programs that benefit the Conservatory, with the initial and primary focus on expanding the adult education program administered by the Friends of the Domes. This program will complement the excellent student education offerings already provided by the Conservatory.
"We are thankful for the generosity of the individual who has made this lasting contribution in support of one of Milwaukee's iconic cultural institutions, the Mitchell Park Horticultural Conservatory," said Roger Krawiecki, Board President of the Friends of the Domes. "This gift will be instrumental in providing ongoing funding of projects and programs that enhance the horticultural significance of this institution and benefit the citizens of the Milwaukee area who are able to enjoy everything the Conservatory brings to our region."
Launched in 1964 by First Lady Claudia "Lady Bird" Johnson, the Domes attracted hundreds of thousands of visitors in their earliest days. The Domes themselves have stood for over fifty years, and have introduced millions of visitors from Milwaukee County and around the world to plants and environments far removed from Wisconsin's temperate forests.
"The Domes are more than a great place to visit. Like all of our County Parks, they are also an educational tool to help people learn about our earth, the life within it and how to be good stewards of our environment," said Chris Abele, Milwaukee County Executive. "I'm deeply grateful for this bequest and for all the supporters who help enrich our outstanding Parks system."