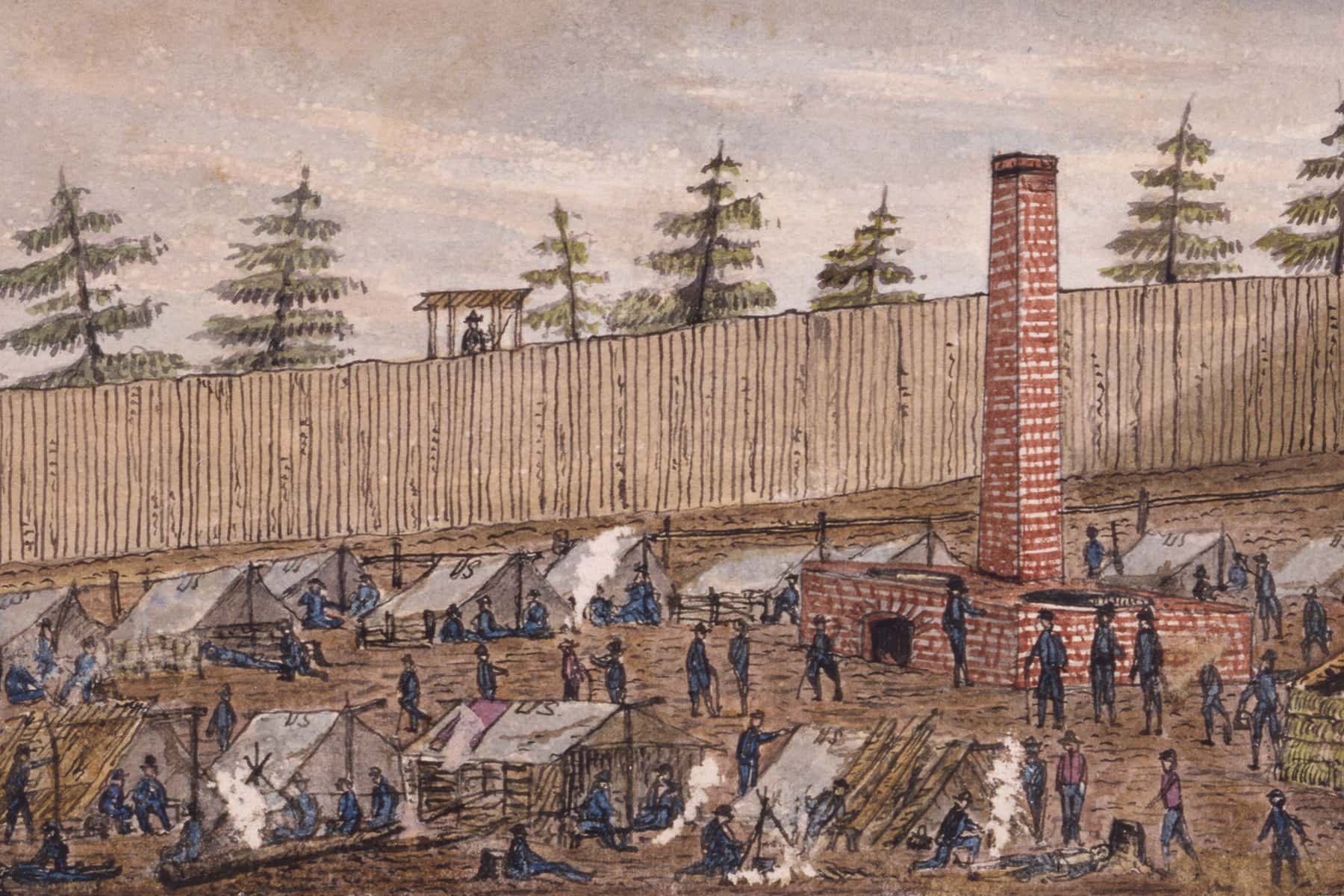 An original stage production about the trauma faced by a Civil War veteran, "The Last Depot: A Civil War Sketch" will be performed in front of a live audience on October 8 and 9 at Inspiration Studios.
Set in 1895, the one-man production explores the relationship between two soldiers who endure the nightmare journey of America's fight over slavery. Written, produced, and performed by Mark L. Gormican of Wauwatosa, his fascination with the American Civil War started in the 5th grade with a diary written about conditions in Andersonville.
"I have been absorbed by this subject matter for several years, and feel that, because of the aging clock, I am a few years behind each of the characters. I want to offer this bit of history while I can still perform the characters," said Gormican.
Thirty-one years after burying the shriveled body of his close friend, L.J. Nelson makes good on his long-ago promise to return to his final resting place. Alongside thousands of others, Sgt. James Torbert had been placed in a hastily dug burial trench outside the stockade walls of the infamous Confederate prison at Andersonville, Georgia.
In his rambling narrative at the gravesite, Nelson remembers their months of miserable endurance, occasionally broken with hopes of exchange, escape, or the long war's end. Hesitating at times with the ambivalent blessings and burdens of chance survival in such harrowing circumstances, Nelson recounts the weeks and months they shared under a hot southern sky alongside episodes from his life immediately after his friend's death.
"The Last Depot" is set in Andersonville's cemetery surrounded by 30 tombstones, explores the haunting nostalgia of what-ifs and what might have been, sentiments certainly shared by the multitude of surrounding dead.
"I spent a lot of time researching the prison systems of the North and South," added Gormican. "I was fascinated by the accounts of kindness and cruelty, hope and despair, and the frailty and resilience exhibited by the hundreds of thousands held captive during four years of war. Though the character of L.J. Nelson is a composite, his experiences are accurately reflected in the published survivor accounts."
Gormican worked as a historian and interpreter at Gettysburg National Military Park in Pennsylvania and Vicksburg National Military Park in Mississippi. During his career with the National Park Services, Gormican appeared in military filming tapes in Harpers Ferry, West Virginia, and in Gettysburg re-enactment productions and calvary programs.
After his career with the National Parks, Gormican returned to school and eventually retired as a registered nurse. However, staying true to his military interest, he performed solo productions about the Civil War and Indian wars at Joyce Parker productions in Milwaukee, and at Thelma Sadoff Center for the Arts in Fond du Lac.