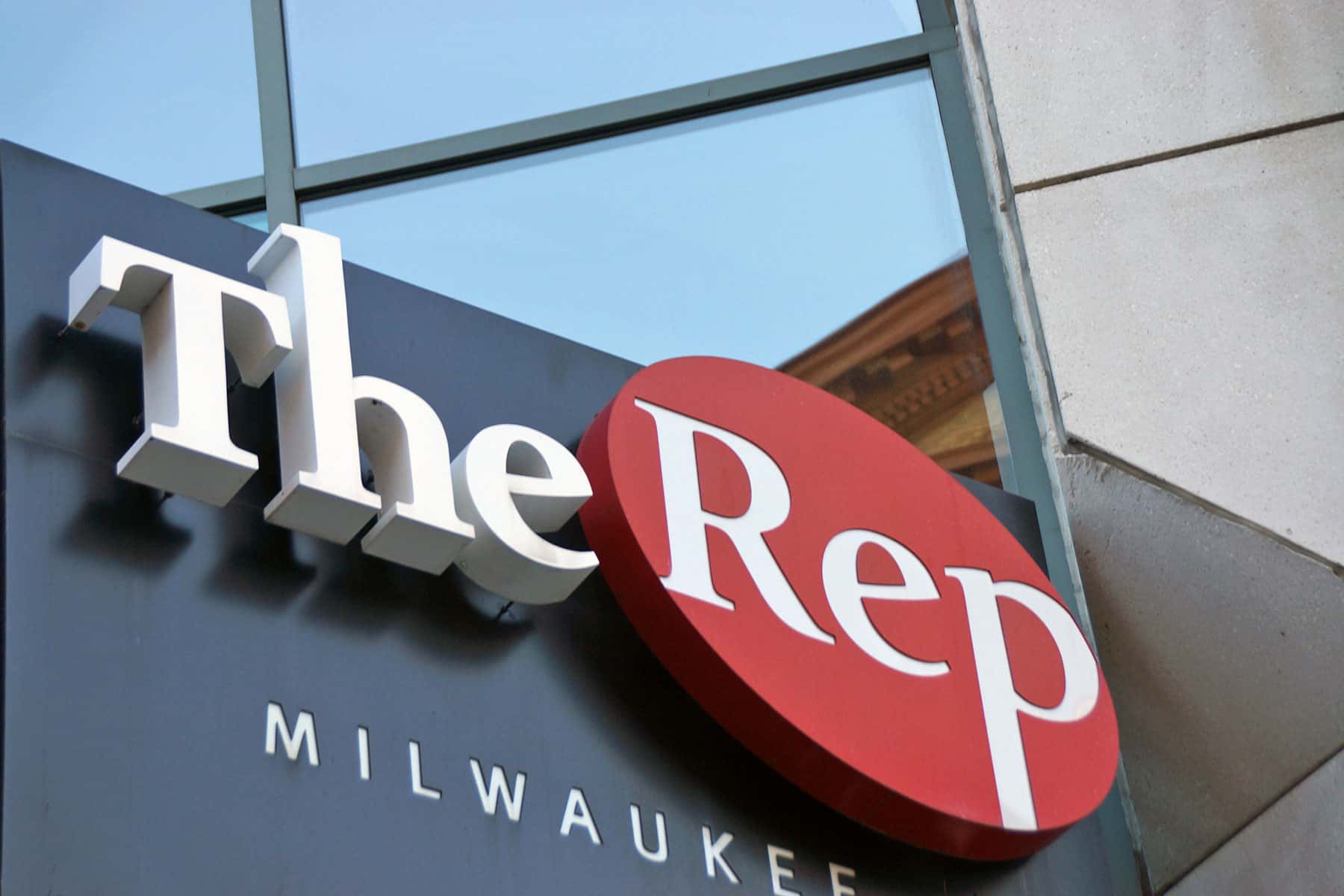 This is The Rep's first capital campaign since the mid-1990s and will fulfill its strategic plan by funding physical infrastructure repairs, community engagement, new play development, a new production of A Christmas Carol, and the endowment.
At Milwaukee Repertory Theater's annual meeting, Artistic Director Mark Clements and Managing Director Chad Bauman, alongside Campaign chairs Judy Hansen and Catherine Robinson, unveiled the "Created in Milwaukee" Capital Campaign to raise $10 million for several major initiatives over the next few years, which will solidify The Rep as a major player on the national theatrical scene and a cornerstone of Milwaukee's cultural community.
In order to complete the campaign, which is at 70% of its goal, a $1.5 million challenge has been issued by three extraordinary and long-time supporters of The Rep, The Lubar Family, Herzfeld Foundation and Camille and David Kundert. The Lubar Family has pledged a $250,000 gift to establish The Lubar Family Fund for Engagement and Education, Herzfeld Foundation has pledged a $250,000 gift for the endowment, and Camille and David Kundert have pledged $1 million to the endowment that will establish the Camille and David Kundert Stackner Cabaret Season.
"We are extremely grateful to everyone who has contributed thus far to the 'Created in Milwaukee' Capital Campaign, particularly the recent $1 million pledge by longtime supporter and trustee David Kundert and his wife Camille," said Managing Director Chad Bauman. "Their support and the support of others clearly demonstrates how The Rep is a driving cultural force, and that theater created in and for Milwaukee is needed, necessary and vital to the community at large."
To date, the funds raised have already made a significant impact. The Rep permanently repaired its "sinking building" in 2015 and in doing so revitalized a historic Milwaukee building. In 2016, it produced a completely new production of A Christmas Carol, bringing in record attendance to Milwaukee's favorite holiday tradition.
In Community Engagement, The Rep launched MPACT, a new initiative aimed at using the creative talents of the theater to create positive change in Southeastern Wisconsin. MPACT programming included: Act II, featuring facilitated dialogues, talkbacks, panel discussions and community outreach; the Professional Training Institute (PTI), which offered free training to a select group of talented teens; and an expanded reading residency program that reached over 20,000 students in over 250 schools.
The John (Jack) D. Lewis New Play Development Fund commissioned new work from some of the country's best playwrights that will grace The Rep stages this season and for seasons to come, creating a cultural hub of creativity and innovation that is then sent to other theaters around the country. Writers such as Pulitzer Prize finalist Dael Orlandersmith, KJ Sanchez, Emmy Award-winner Rick Cleveland, Gordon Gano of The ViоIеnt Femmes, Academy Award winner Eric Simonson, John Tanner, Martin Zimmerman, and Catherine Trieschmann are currently under commission. Finally, by increasing the Endowment, The Rep ensures that it will remain a cultural cornerstone for years to come.