Coalition of West Side partners awarded $1.3M to develop plan for improving housing opportunities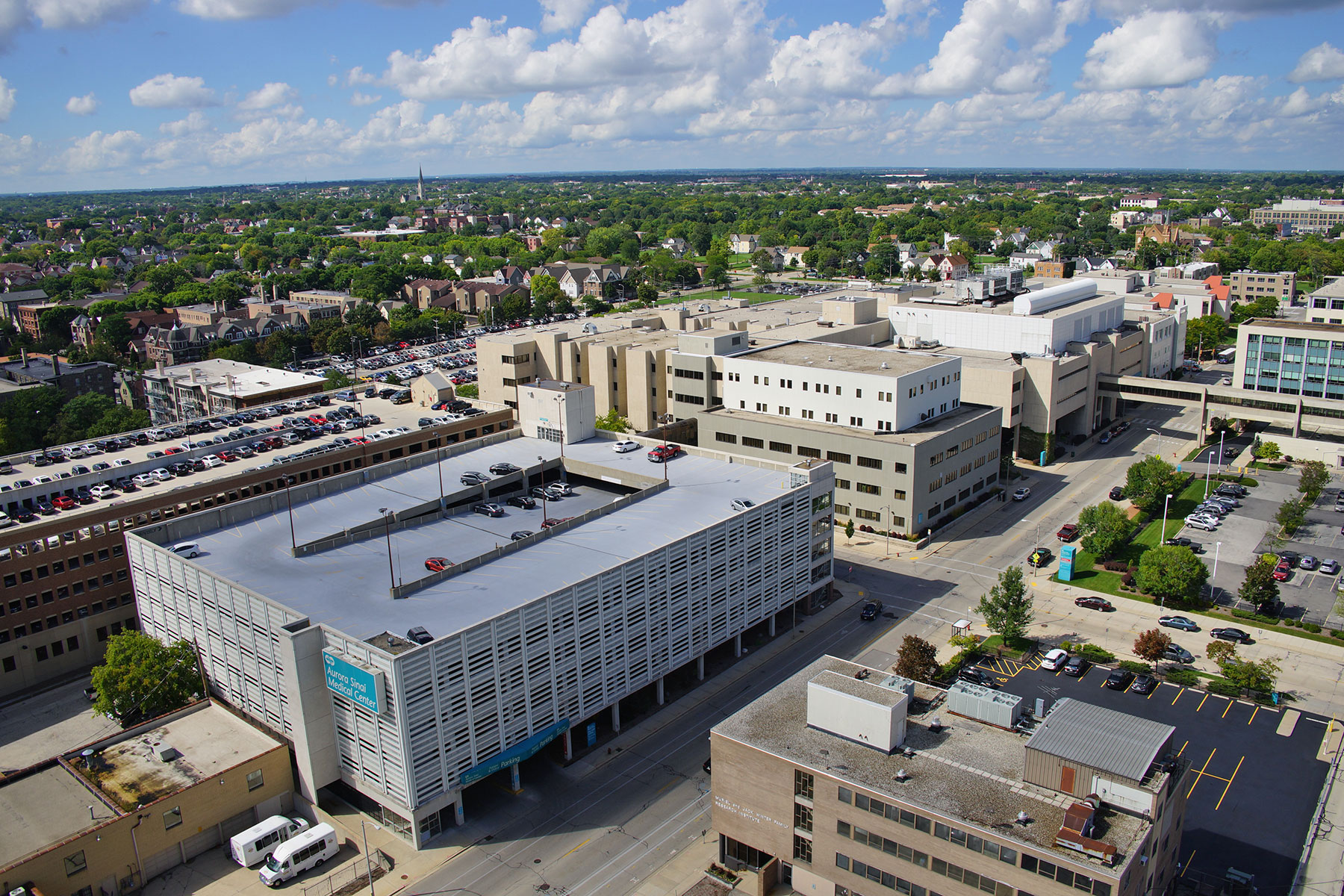 Expanding on its commitment to help local communities redevelop severely distressed assisted housing and to revitalize neighborhoods, the U.S. Department of Housing and Urban Development (HUD) awarded nearly $5 million to six communities across the nation, including $1,300,000 awarded to Marquette University and Near West Side Partners (NWSP) to revitalize HUD assisted College Court and the Near West Side community in Milwaukee, Wisconsin.
NWSP and Marquette University will work with the other Near West Side anchor institutions – Advocate Aurora Health, Harley-Davidson, MillerCoors, Potawatomi Business Development Corporation – along with other key partners, including Business Improvement District #10, City of Milwaukee, Housing Authority of the City of Milwaukee, LISC, Marquette Democracy Lab, Milwaukee Police Department, Milwaukee Public Schools, and Wisconsin Regional Training Partnership / BIG STEP.
The Marquette University and the Near West Side Partners award is one of only three grantees that received an additional $950,000 for "Action Activities" within their award. This additional funding may be used to build momentum and attract additional investment. Eligible uses include recycling vacant property into community gardens, pocket parks, or farmers markets; beautification, place-making and community arts projects; homeowner and business façade improvement programs; neighborhood broadband or wi-fi; fresh food initiatives; and gap financing for economic development projects.
Keith Stanley, Executive Director of Near West Side Partners, Inc. said, "Thank you to the Department of Housing and Urban Development for recognizing our commitment to Milwaukee's Near West Side. We're excited that this planning grant will enable us to improve housing opportunities for our residents. The award is a testament to the commitment of our Near West Side Partners' anchor institutions over the past three-plus years as we aim to be a national model for community engagement. It will allow us to leverage the tremendous growth that is occurring elsewhere in the City of Milwaukee and the State of Wisconsin."
Through the Choice Neighborhoods Planning Grant, Marquette University and NWSP will develop a comprehensive Transformation Plan that encompasses past plans with an eye towards improving housing opportunities for residents. Partners will create a roadmap to revitalize the distressed, 248-unit College Court housing development and increase investment in the surrounding neighborhood in the Near West Side. Marquette and NWSP will work with residents and stakeholders to develop consensus on desired outcomes and create a shared, comprehensive vision for the neighborhood.
HUD's Choice Neighborhoods program promotes a comprehensive approach to transforming neighborhoods struggling to address the interconnected challenges of distressed housing, inadequate schools, poor health, high crime, and historic disinvestment. Choice Neighborhoods is focused on three core goals:
Housing: Replace distressed public and assisted housing with high-quality mixed-income housing that is well-managed and responsive to the needs of the surrounding neighborhood
People: Improve outcomes of households living in the target housing related to employment and income, health, and children's education
Neighborhood: Create the conditions necessary for public and private reinvestment in distressed neighborhoods to offer the kinds of amenities and assets, including safety, good schools, and commercial activity, that are important to families' choices about their community
"The City of Milwaukee is thankful to the U.S. Department of Housing and Urban Development for this investment in the future of Milwaukee's Near West Side," said Mayor Tom Barrett. "The Near West Side Partners are a great example of neighbors joining together to improve the quality of life in their community. The Choice Neighborhood Planning Grant will build upon years of collaborative work between the City of Milwaukee, Near West Side Partners, the Housing Authority of the City of Milwaukee, and other partners. This award comes at a pivotal time to help this neighborhood of neighborhoods continue building momentum and attracting additional investment for revitalization."
HUD Midwest Regional Administrator Joseph P. Galvan indicated, "Choice Neighborhoods Planning Grants will help breathe new life into distressed neighborhoods, transforming them into revitalized and vibrant communities where residents can thrive to their God-given potential. Funding will not only help leverage public-private partnerships and restoration but also give rise new hope, healing and opportunity."
"On behalf of the other Near West Side anchor institutions – Aurora Health Care, Harley-Davidson, MillerCoors and Potawatomi Business Development Corporation – Marquette University is grateful to HUD for making this very significant investment in an iconic Milwaukee neighborhood" indicated Dr. Michael Lovell, President of Marquette University. The power of our partnership is profound, and this grant award affirms the great momentum in the Near West Side."
Through Choice Neighborhoods Planning Grants, local governments, housing authorities, residents, nonprofits, tribal authorities, private developers, school districts, police departments, and other civic organizations create a common vision and develop effective strategies to revitalize their neighborhood. The resulting Transformation Plan lays the foundation for revitalizing the distressed public and/or assisted housing units, transforming the surrounding neighborhood, and promoting opportunities for families.
"This funding investment will support the efforts of a sound public-private partnership to develop a plan to improve the availability of quality, affordable housing for Milwaukee's Near West Side," said Tony Pérez, Secretary-Executive Director of the Housing Authority of the City of Milwaukee. "In addition, the Housing Authority is pleased to join with the Near West Side Partners to continue their thoughtful examination of all the components beyond housing that are necessary to bring renewal and health to the entire neighborhood."