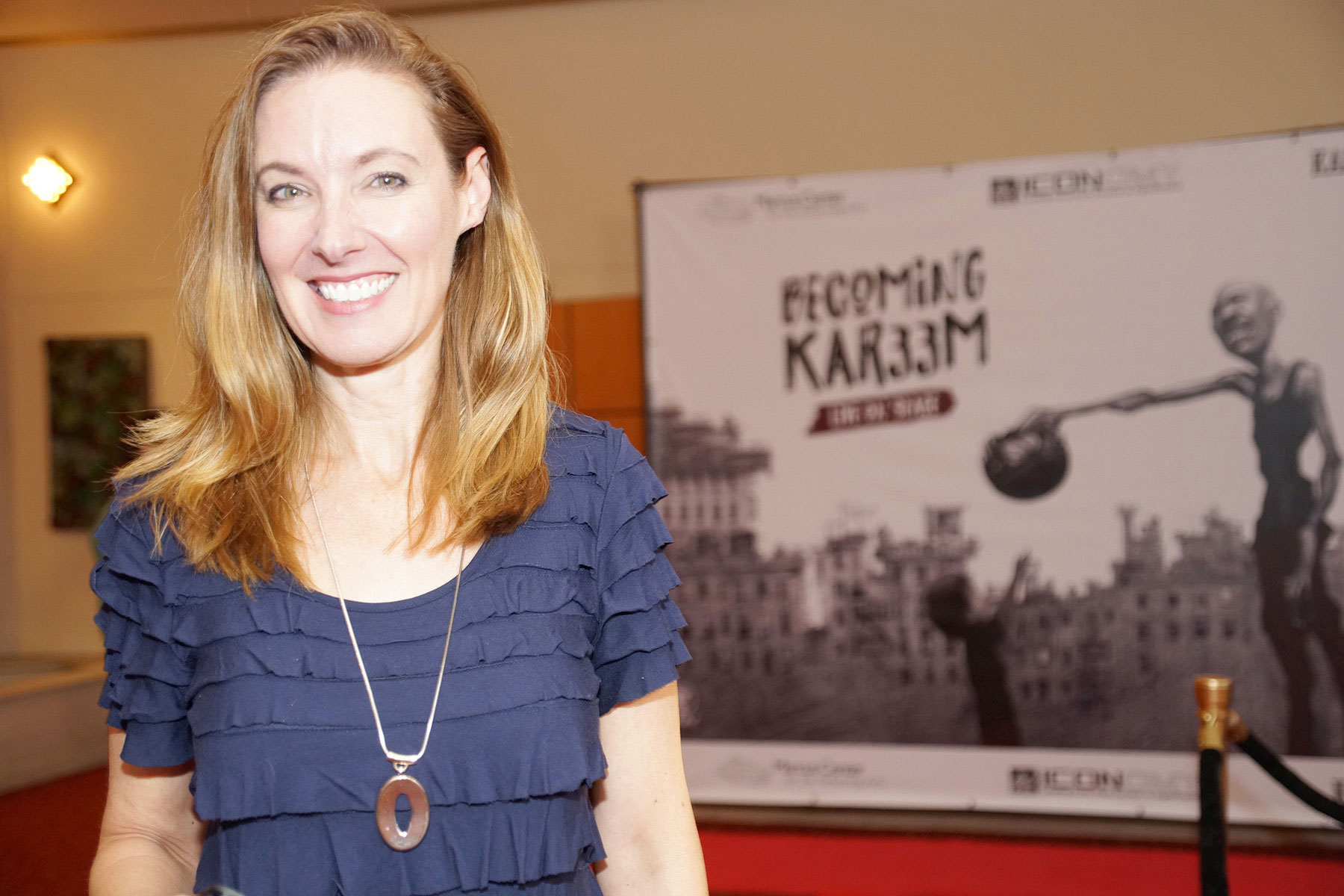 NBA legend Kareem Abdul-Jabbar came to Milwaukee on September 7 for an on-stage show based on his NYTimes best-selling book, "Becoming Kareem: Growing Up On and Off the Court." Before the performance Sandy Maxx, who hosts the Emmy-Award winning Milwaukee PBS series The Arts Page, had a chance to ask the former Milwaukee Bucks star some questions on the red carpet outside of the Marcus Center's Uihlein Hall.
Abdul-Jabbar's book and his Milwaukee stage performance reflected his heartfelt exploration of the conditions, people, and choices that shaped his extraordinary life. Aside from his many accomplishments, ranging from being an NBA champion to recipient of the 2016 Presidential Medal of Freedom, Abdul-Jabbar has always had a passion for reading. Becoming an author was an extension of this hunger for knowledge, which sometimes served as refuge from his environment.
"Reading is like having a super power that just keeps getting more powerful," Abdul-Jabbar was quoted saying with the release of his book. "You can learn how to do pretty much anything through reading. Today I don't know how to catch a fish, but I read a book and by tomorrow I can. Or build a house. Or do a math equation, a chemical formula, knit a sweater, shoot a basketball."
To Abdul-Jabbar, knowledge is endless and cumulative because of reading. But it is also a pathway to wisdom and happiness. He felt that if people did not know how to be happy, what was the point of all the things they tried to accomplish.
In May, Milwaukee PBS joined the national public television initiative called The Great American Read, an eight-part series that explored and celebrated the power of reading. The program featured America's 100 best-loved novels, chosen in a national survey.
As a best-selling author of non-fiction, novels, and of graphic novels, Maxx asked Abdul-Jabbar what some of his very favorite books were.
"Things Fall Apart by China Achebe. It was his first novel and it's about how Nigerian culture interacted with Western culture, and how Nigerian culture was affected by that," said Abdul-Jabbar. "I found it to be very interesting and totally insightful about what colonialism, the effect it had on the traditional cultures."
"Tinker Tailor Soldier Spy, The Spy Who Came In From The Cold, and the all Cold War novels by John le Carré was an era he found fascinating. Abdul-Jabbar is also a self-described crime novel addict. That interest translated into the 2016 release of his book Mycroft Holmes, based on the Arthur Conan Doyle character. Mycroft is the elusive and possibly more intelligent older brother of Sherlock Holmes.
Along with a love of jazz music, his enthusiasm for reading over the years provided a much needed lifeline. This video of the Kareem Abdul-Jabbar Q&A with Sandy Maxx was produced as a special feature for The Arts Page.
Kareem Abdul-Jabbar's Top 10 Reading List
01. The Red-Headed League, by Sir Arthur Conan Doyle
02. Tinker Tailor Soldier Spy, by John le Carré
03. To Kill a Mockingbird, by Harper Lee
04. The "Spenser" series, by Robert B. Parker
05. The Fire Next Time, by James Baldwin
06. Devil in a Blue Dress, by Walter Mosley
07. The Catcher in the Rye, by J.D. Salinger
08. The Autobiography of Malcolm X, by Alex Haley
09. The Maltese Falcon, by Dashiell Hammett
10. Gorky Park, by Martin Cruz Smith