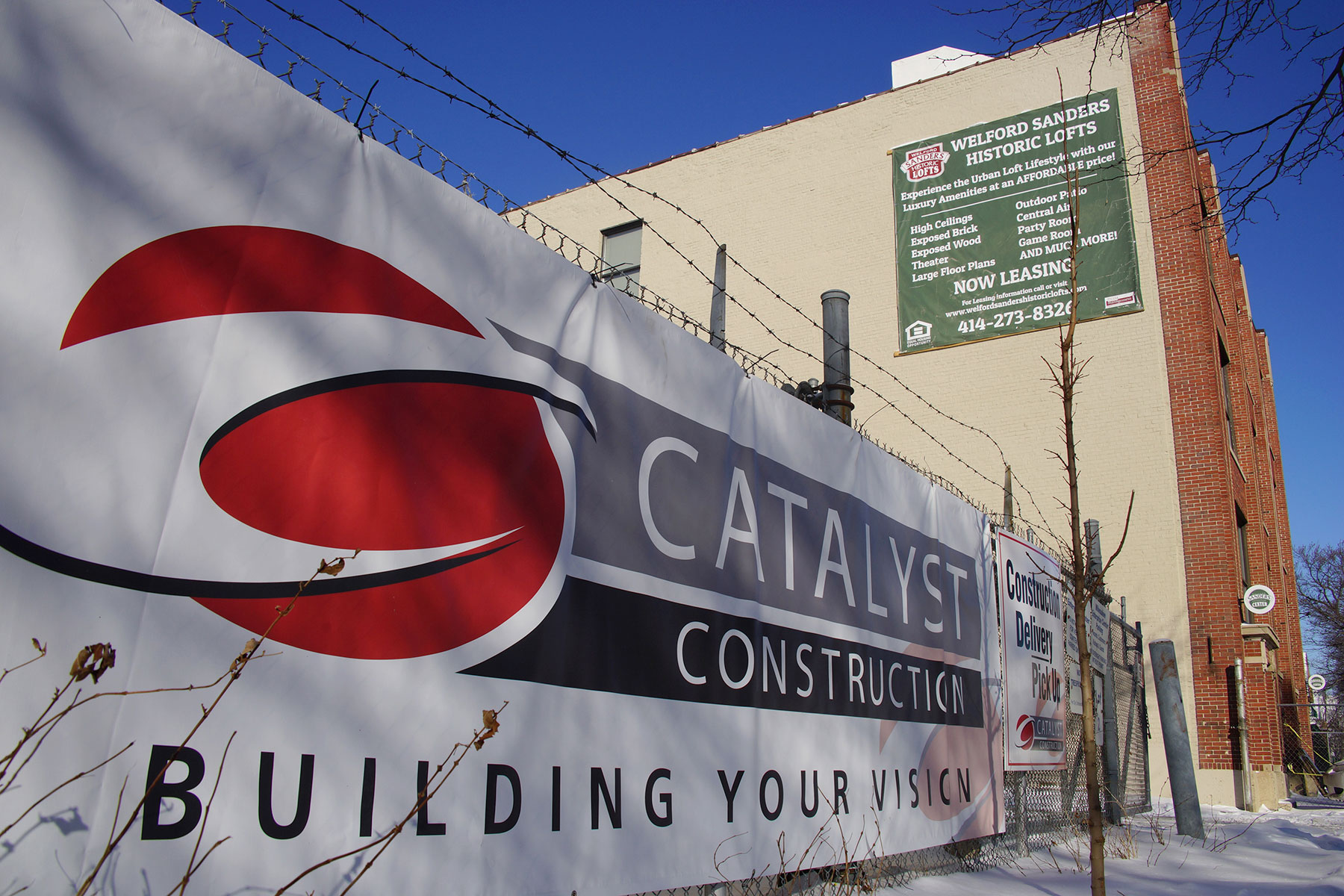 Inland Construction and Catalyst Construction recently announced a partnership to form a new construction company, I | C Construction, which will focus exclusively on commercial construction projects in the areas of office, retail, industrial and hospitality.
The company will have offices at 833 E. Michigan Street in downtown Milwaukee. Catalyst Construction will remain an independent company and will continue to be the market leader in the areas of private education, religious, healthcare and multi-family housing. All projects and team members of Inland Construction will now operate under I | C Construction.
Brian Boecker, one of Catalyst Construction's senior leaders, will become President of I | C Construction effective immediately. Boecker joined Catalyst in 2016 and has more than 15-years of experience in large scale commercial projects. Prior to Catalyst, the majority of Boecker's career was spent with Mortenson Construction, where he managed projects that spanned multiple markets and ranged from $10 to $220 million.
"This partnership is the result of a strong 10-year relationship between Inland and Catalyst," said Matt Burow, the president and CEO of Catalyst Construction, who played a key role in the two parties coming together. "One would think it is unnatural for two companies that have competed against one another so many times, to partner, but we actually have a lot in common. Most importantly is a strong desire to provide 'best-in-class' service to our clients and to build a meaningful and fun culture for our people."
Mike Fardy, president of Inland Companies, led an extensive search to identify Inland Construction's next leader. Fardy is ecstatic about the opportunity to partner with a company of Catalyst's stature and track record.
"Our roots date back to 1971, and this was a huge decision for the future of the organization," said Fardy. "To have a partner like Matt (Burow) and Catalyst, and a leader of Brian's caliber, is beyond remarkable."
This partnership will provide I | C Construction with increased specialization, resources and talent, allowing the company to compete for larger scale construction projects and establish itself as a 'best-in-class' leader in the commercial construction market.
"I am humbled to be a part of this partnership and serve as the leader for I | C Construction," said Boecker. "I can't wait to get started. When I think about the combined resources and expertise I | C Construction can offer, our clients will truly have the best of both worlds."