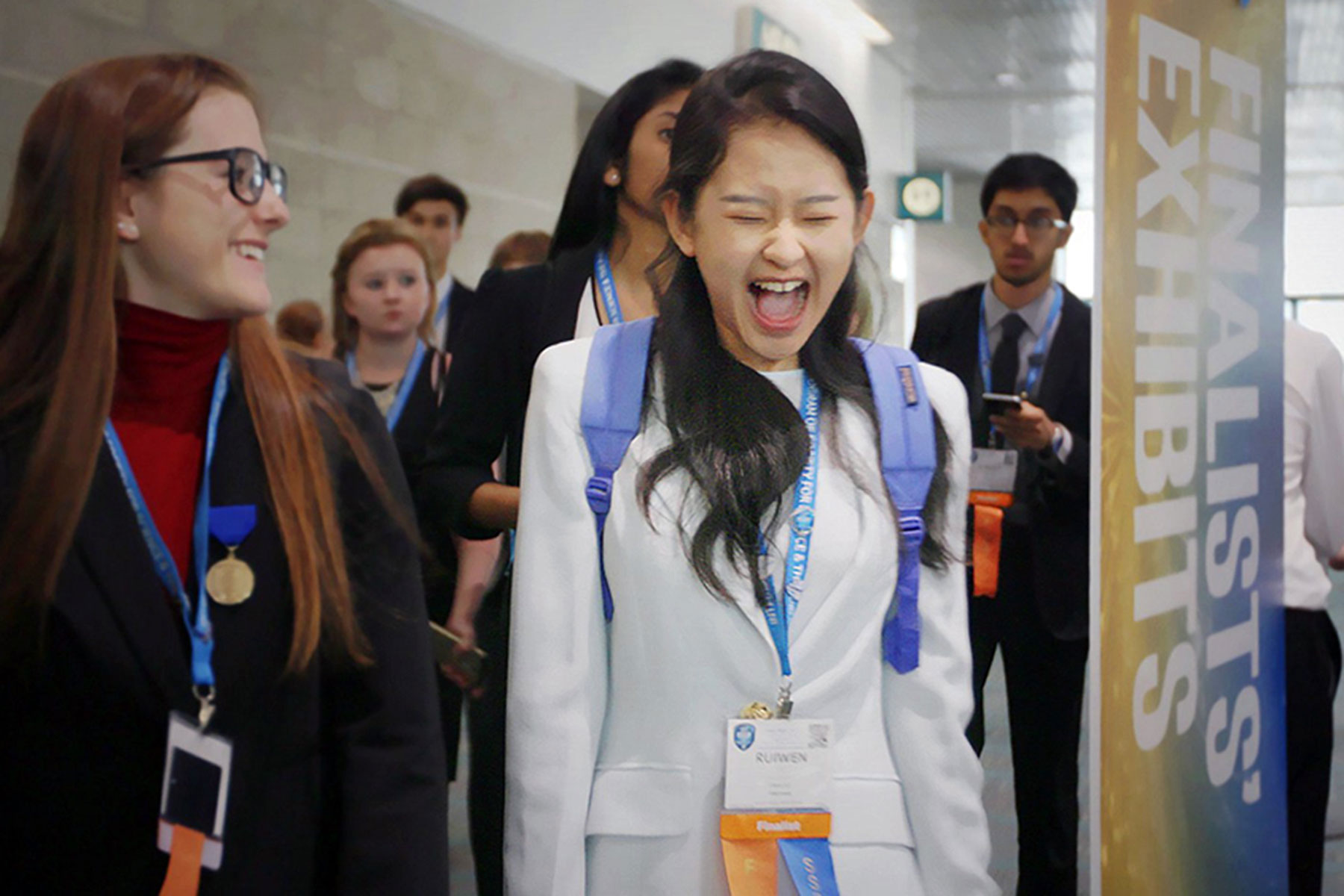 Sundance Institute recently announced "Science Fair" as the winner of the first-ever Festival Favorite Award, which was produced and directed by Milwaukee filmmaker Cristina Costantini.
Selected by audience votes from the 123 feature films screened at the 2018 Sundance Film Festival, the Festival Favorite Award was the 29th and final recognition bestowed this year. The Festival took place in Park City, Salt Lake City, and Sundance, Utah, from January 18 to 28.
"Science Fair is a love letter to the subculture that saved me. As a dweeby kid growing up in a sports-obsessed high school in Wisconsin, the international science fair became my lifeboat. It validated my passion for science, taught me how to dedicate myself to a goal and set my life on a trajectory that would have otherwise been totally impossible, said Costantini. "But most importantly, science fair is where I found my tribe. As many of our leaders turn their back on science, Science Fair features kids who have decided to step up and take on the considerable challenges that face our world."
Considered an affectionate celebration of the all-American nerd, Science Fair had its world premiere at the 2018 Festival. The entertaining story follows nine high school students from around the globe as they navigate rivalries, setbacks, and of course, hormones, on their journey to compete at the Intel International Science and Engineering Fair (ISEF) with a $75,000 prize. As they face off against 1,700 of the smartest, quirkiest teens from 78 different countries, only one will be named Best in Fair.
The film was directed by Milwaukee native Costantini, known for The Naked Truth: Death by Fentanyl (2016), Pimp City: A Journey to the Center of the Sex Slave Trade (2014), and Darren Foster, and produced by Costantini, Foster, Jeffrey Plunkett.
"Audiences responded to the hope in this film, and how it thoughtfully depicted a rising generation of innovators," said John Cooper, Director of Sundance Film Festival. "The film was so engaging and inspiring that we felt it would delight audiences and be a strong contender for this award."
Conceived as both a standalone feature and a more expansive series, Costantini and Foster's project points to the future where anyone can win with a good idea. Science Fair opens with footage of high school freshman Jack Andraka apparently losing his mind when his name is called for the prestigious Gordon E. Moore Award. Andraka's reaction summarizes what a big deal ISEF is to those who participate. Such recognition of the teenagers can be enough to earn scholarships or launch a research career.
Founded in 1981 by Robert Redford, the Sundance Institute is a nonprofit organization that provides and preserves the space for artists in film, theatre, and new media to create and thrive. The Sundance Film Festival has introduced global audiences to some of the most groundbreaking films of the past three decades, including Boyhood, Whiplash, Brooklyn, Little Miss Sunshine, Reservoir Dogs, An Inconvenient Truth, Precious, and Napoleon Dynamite.
© Photo
Sundance Institute / Fusion