Alverno explores remedy for region's health care shortfall with expansion of medical curriculum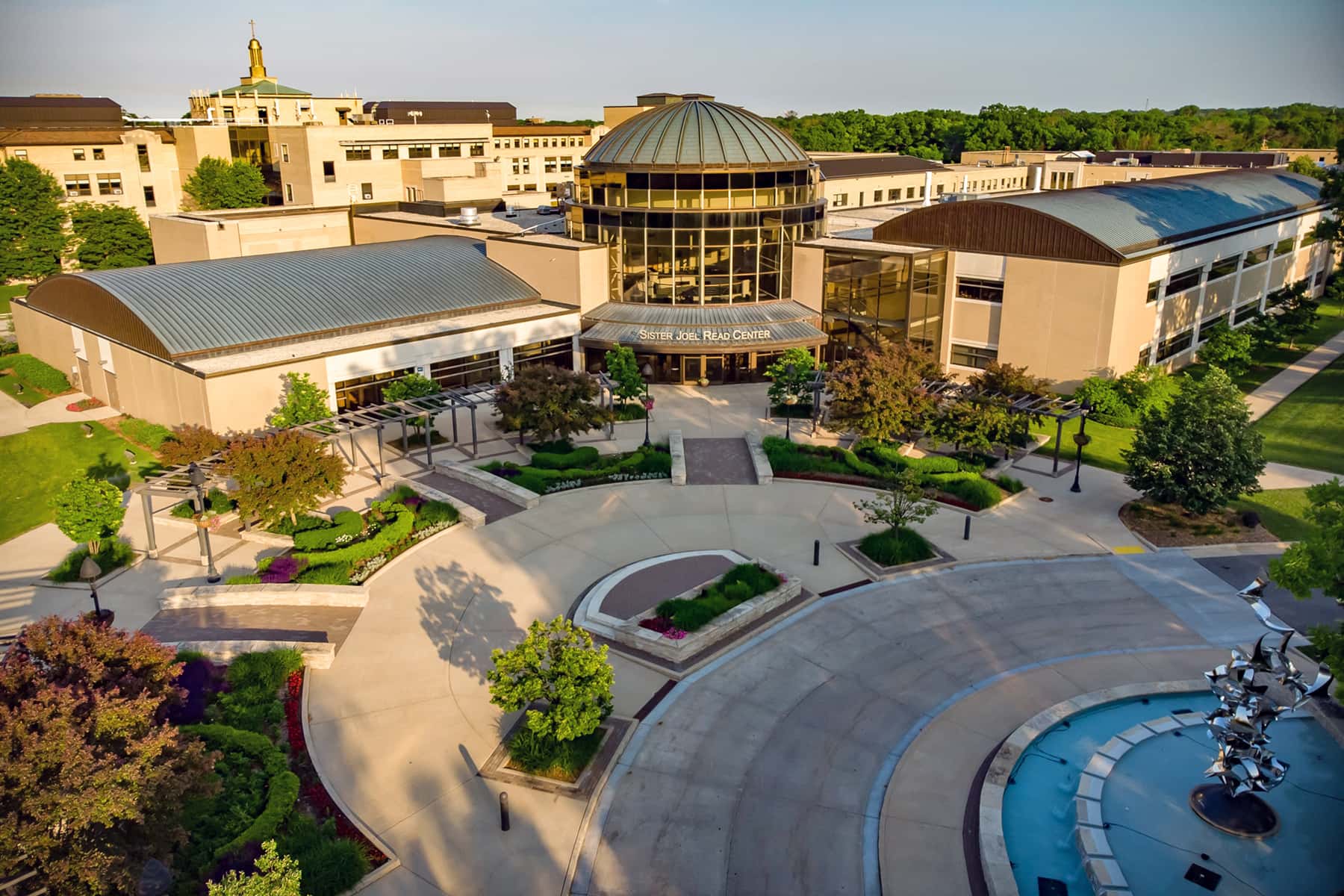 Alverno College and Ascension Wisconsin have signed a letter of intent to establish a strategic alliance to improve the health of the state's residents, through a collaboration of their resources.
The relationship aims to amplify the existing clinical relationship between the two Catholic institutions, and seeks to further develop a skilled, mission-driven workforce to help meet the needs of the state's rapidly evolving healthcare environment. It also will further advance the initiatives of Alverno and Ascension Wisconsin, grounded in their shared Catholic and Franciscan values, to strategically drive improved health outcomes for the state's residents.
"This is a logical and desirable alliance for Alverno College," said Dr. Andrea Lee, Alverno President. "Providing accessible, high-quality and affordable healthcare to residents of the city, region and state, especially for those with limited access to care, is a highly recognized characteristic of Alverno healthcare professionals and of Ascension Wisconsin associates."
Alverno plans to expand its existing academic degree, certificate and credential programs in healthcare and develop new programs. This includes degrees and continuing education opportunities for employees at Ascension Wisconsin's 24 hospital campuses and more than 100 clinics statewide. Ascension Wisconsin will provide expanded access for Alverno students to the clinical education experiences necessary in their preparation as healthcare professionals. This includes clinical placements and career placement opportunities within Ascension Wisconsin's statewide integrated system of care.
"As an anchor in communities from Racine to Eagle River, Ascension Wisconsin is focused on providing compassionate, personalized care to all people, especially those living in poverty and who are most vulnerable," said Bernie Sherry, Ministry Market Executive for Ascension Wisconsin. "This alliance will build on our shared commitment to strengthen educational opportunities for the next generation of nurses, with a focus on increasing diversity in the workforce."
As part of the Alverno-Ascension Wisconsin strategic alliance, leaders of the two institutions have signed a letter of intent and are engaged in serious discussions to combine Alverno's JoAnn McGrath School of Nursing and Health Professions and the 118-year-old Columbia College of Nursing (CCON), part of Ascension Wisconsin, located in Glendale, subject to receipt of all necessary approvals.
"We are eager to collaborate with our CCON nursing colleagues and are especially interested in the possibility of expanding our footprint with a north side presence," said Patricia Varga, Ph.D., dean of Alverno's JoAnn McGrath School of Nursing and Health Professions.
Once finalized, CCON's coeducational programs will be administratively housed in Alverno's School of Adult Learning and New Initiatives, with curricular oversight by the JoAnn McGrath School of Nursing and Health Professions.
"We share a passion for excellent nurse preparation," explained Heather Vartanian, PhD, RN, ANP-BC, president and dean of Columbia College of Nursing. "Collaborating around our shared mission in healthcare education will only enhance our capacity to contribute positively to the evolution of healthcare delivery in the region."
Because the strategic alliance will not be exclusive, both Alverno and Ascension Wisconsin will continue their current and emerging business relationships with other institutions and healthcare systems.
"Healthcare is changing rapidly, so rapidly that demand for skilled healthcare providers cannot keep pace with the need, a clear indicator of the power of alliances such as this and others across the region," Sister Andrea said. "Ascension Wisconsin and Alverno educators will have significant roles in advancing important conversations on healthcare delivery in the future. We are excited to continue the conversation and to move quickly to action."