Blue Star program offers military families free summer visits to Milwaukee Art Museum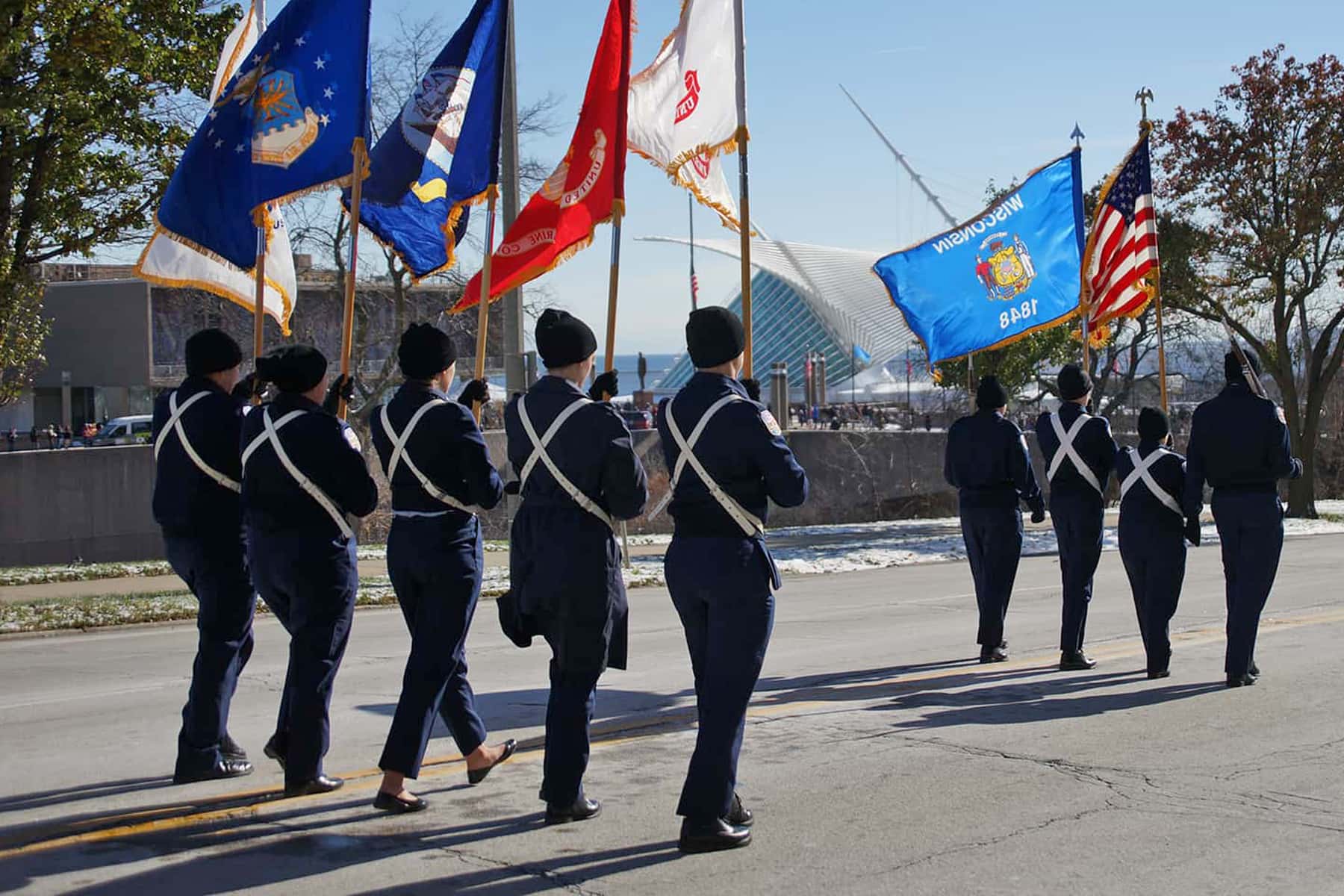 The Art Museum will participate in the annual Blue Star Museums program, a collaboration among the National Endowment of the Arts, Blue Star Families, the Department of Defense and more than 2,000 museums in the United States.
From Armed Forces Day on May 18 through Labor Day, September 2, active military and up to five family members can visit the Milwaukee Art Museum free of charge. Military veterans and one guest will also be able visit the Museum for free this summer.
"We are proud to be this community's art museum, welcoming everyone in it to explore, be inspired and spend quality time with their friends and family," said Amanda C. Peterson, Senior Director of Audience Engagement at the Milwaukee Art Museum. "We are so thankful to have programs like this that allow us to welcome those who give so much to this country, as service members, as veterans and as the families that miss their loved ones serving. "
This year's participating Blue Star Museums represent not just fine arts museums, but also science museums, history museums, zoos, nature centers and children's museums. Other Milwaukee-based museums joining the 2019 program include Discovery World, Milwaukee Public Museum, Haggerty Museum of Art, and Jewish Museum Milwaukee. The Blue Star program builds communities that support military families by connecting research and data to programs and solutions, including career development tools, local community events for families, and caregiver support.
"The Defense Department congratulates Blue Star Families and the National Endowment for the Arts on reaching an incredible milestone: ten years of service to the military community though Blue Star Museums," said A.T. Johnston, Deputy Assistant Secretary of Defense for Military Community and Family Policy. "We offer our sincere gratitude to the more than 2,000 museums across the country who open their doors through this wonderful program. Your patriotism and generosity have enriched the lives and experiences of our military families."
The free admission program is available for those currently serving in the United States Military— Army, Navy, Air Force, Marine Corps, Coast Guard as well as members of the Reserves, National Guard, U.S. Public Health Commissioned Corps, NOAA Commissioned Corps, and up to five family members. Qualified members must show a Geneva Convention common access card (CAC), DD Form 1173 ID card (dependent ID), or a DD Form 1173-1 ID card for entrance into a participating Blue Star Museum.
The Milwaukee Art Museum has added two unique offers on top of the Blue Star Museums program. It will extend free summer admission for military veterans and one guest with any proof of service, such as a VA card. The Museum's admissions desks will also offer free postcards and postage for anyone who wants to send a note to those currently deployed.
"The National Endowment for the Arts is proud to celebrate the 10th summer of collaborating with Blue Star Families, Department of Defense, and especially the more than 2,000 museums across our nation that make this program possible," said Mary Anne Carter, Acting Chairman of the National Endowment for the Arts. "Organizations such as the Milwaukee Art Museum are providing wonderful opportunities for military families to share a memorable experience together this summer."