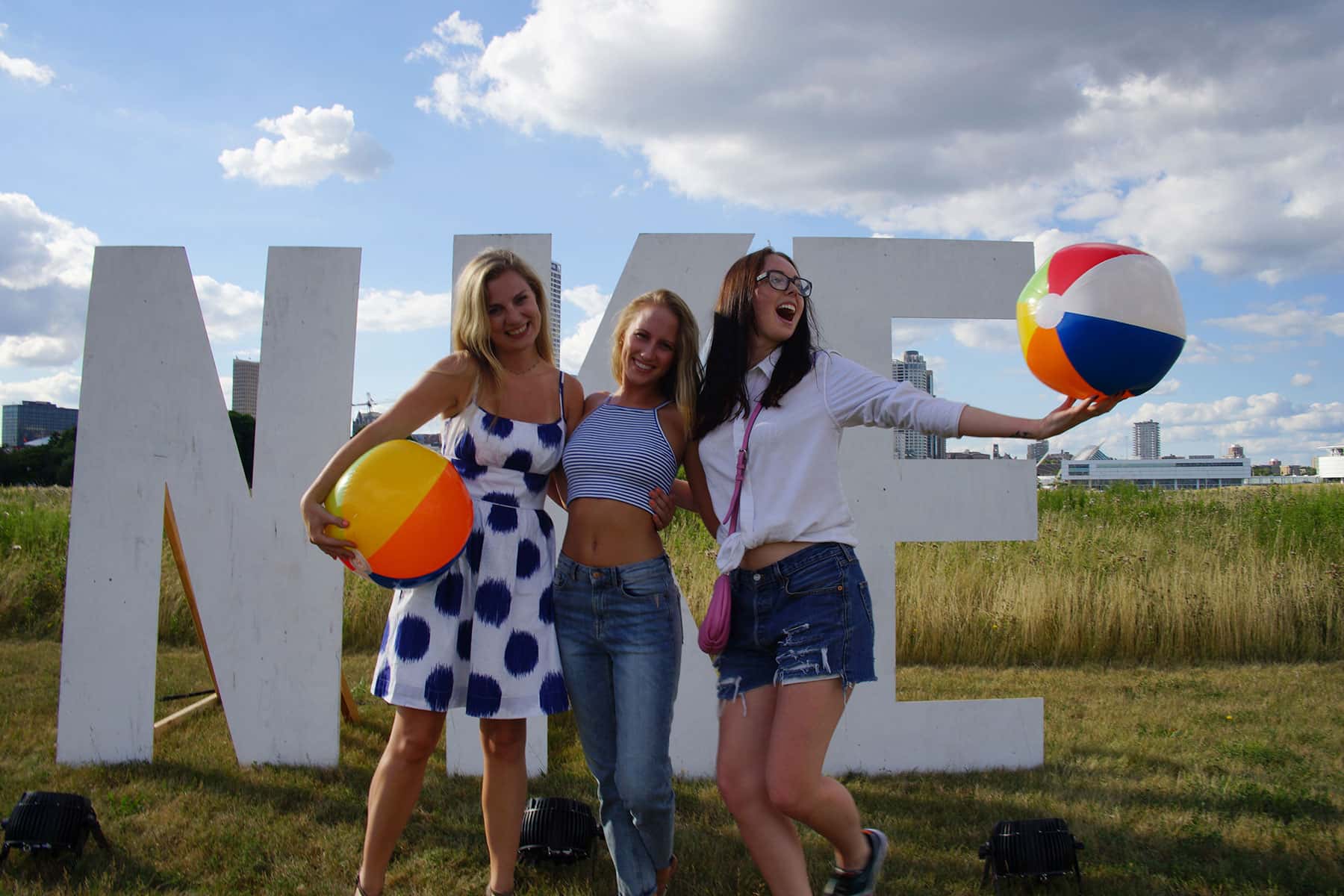 NEWaukee hosted the Sixth Annual Urban Island Beach Party on August 5 as a fundraiser to sustain Lakeshore State Park.
All funds raised from the event benefit the Friends of Lakeshore State Park and their Sustain and Maintain campaign. The effort helps to preserve the urban oasis and provide educational opportunities for the community.
The summer evening was filled with activities, entertainment, and local food. Hundreds of visitors attended over the course of the night that brought an island paradise to downtown Milwaukee.
Live performances included music by Foreign Goods and Hawaiian style dances. Sunset yoga led by omTownYogis and kayaking hosted by Milwaukee Kayak Company were just part of the recreational activities. Lines stretched across the venue for Red Light Ramen by Ardent and Iron Gate BBQ, nearly reaching the beer garden.
The Urban Island Beach Party was part of the NEWaukee summer series of events designed to bring members from different communities together downtown and foster diversity.