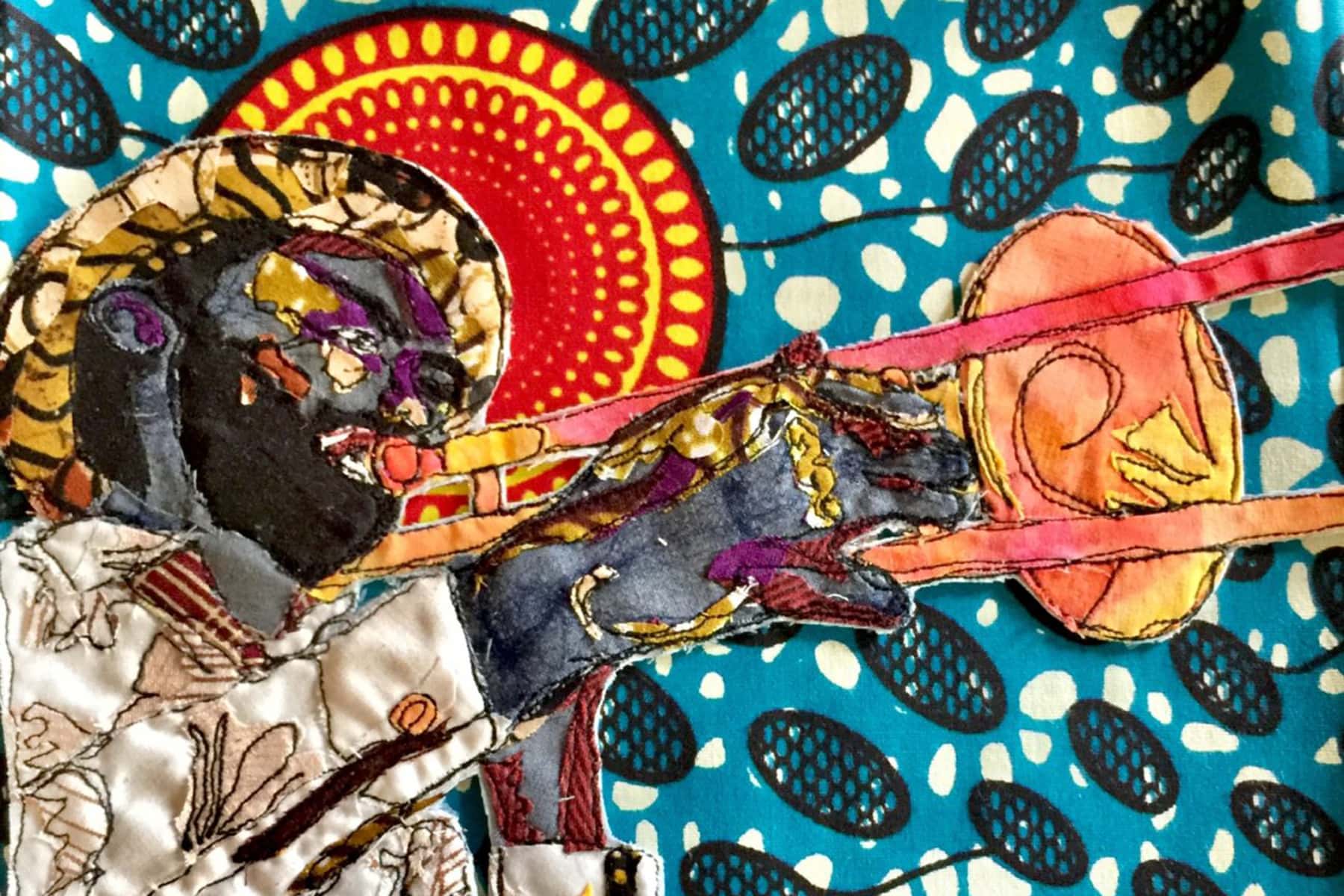 The historic Pfister Hotel named Rosy Petri as the hotel's 11th Artist in Residence on February 25.
Milwaukee-based multidisciplinary artist Rosy Petri will work in the hotel's lobby-level Artist's Studio for one year beginning April 1. She is succeeding current Pfister Artist in Residence and fashion designer, Stephanie Schultz, who will culminate her residency with a couture fashion show on March 15 at The Pfister Hotel's Imperial Ballroom.
"I am honored to be chosen as The Pfister's next Artist in Residence. As a woman of color, I find creating art is one of the few areas in life where I can freely name, embrace, and honor my own identity. During this residency, I will work to celebrate diverse backgrounds and examine the complex nature of human life and relationships," said Petri. "I will be transforming my studio into a collaborative and interactive experience and inviting other creators to work with me to explore the 'myths of creation' surrounding art and artists. As the 11th Artist in Residence, following in the footsteps of a decade's worth of incredible artists, I cannot wait to share my unique perspective and, hopefully, help demystify the process of creating art and culture with the hotel's many guests and visitors."
Through her various mediums, including fabric portraiture, quilt-making, photography and mixed media, Petri showcases her passion for social justice, art and storytelling. She is most well-known for her series of quilt portraits of famous American musicians that pay homage to the country's diverse history of music. Petri currently exhibits her work at the David Barnett Gallery and 5 Points Art Gallery and Studios in Milwaukee.
She is also the owner of Milwaukee-based Paradise Home Goods, where she sells heirloom quilts, handsewn accessories, dresses and skirts, as well as candles and body butters. Petri has been recognized locally for her work, including being named a Milwaukee Artist Resource Network (MARN) mentee in 2018 and recognized with an artist award at the 2018 Bronzeville Cultural and Arts Festival.
During her residency, Petri plans to create a salon and studio space that will highlight guests and other creators through portraiture and podcasts. Using her diverse talents, she will develop a collection of photograph and fabric portraits, as well as audio interviews to share individuals' perspectives on the theme of "myths of creation."
"For more than a decade, The Pfister Hotel's Artist-in-Residence program has helped transform guests and visitors' experiences at the hotel, as well as supported Milwaukee's vibrant arts community. We are proud to continue showcasing our city's talented painters, photographers, designers and others who are among the best in the region," said Tim Smith, general manager of The Pfister Hotel. "Rosy's focus on the creative process and her diverse talent across numerous disciplines will create a new voice for the program, and we are all excited to see her in action."
Entering its 11th year, The Pfister's Artist-in-Residence program features a working art studio and gallery that is open to hotel guests and visitors. The program encourages the public to interact with the artist and witness the evolution of each piece first-hand.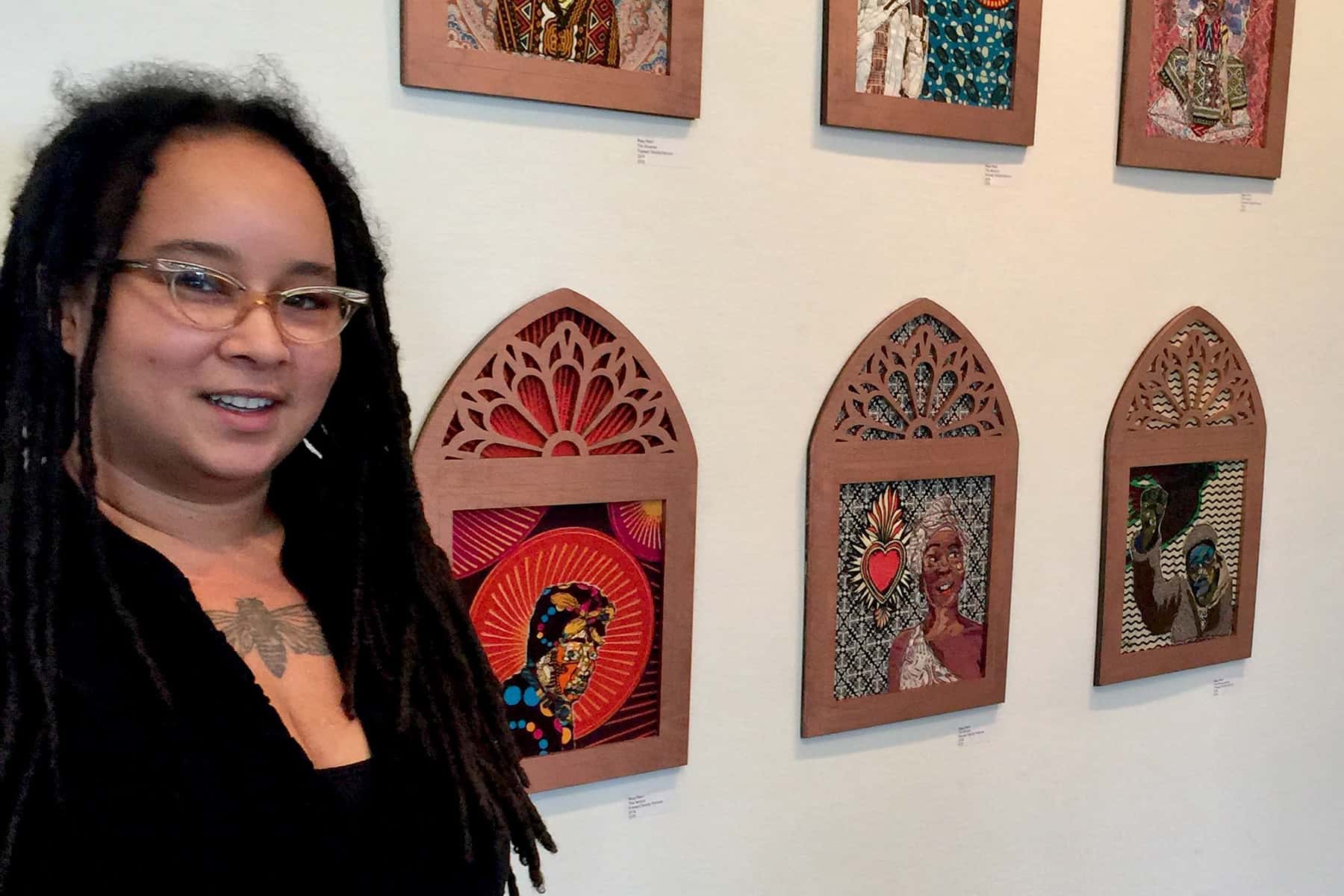 © Photo
Pfister Hotel and Rosy Petri