"A Christmas Carol" takes in $111K for Boys & Girls Club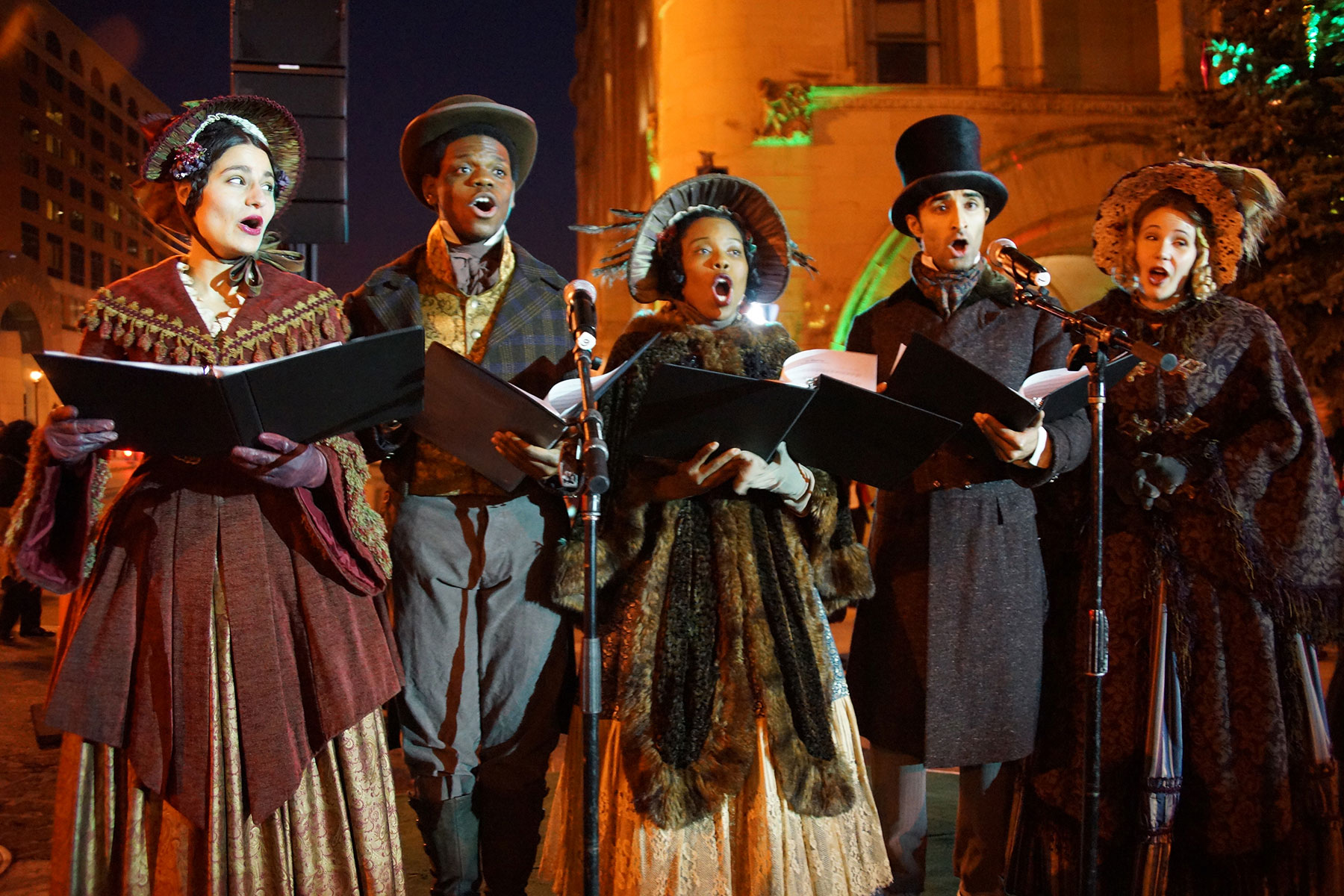 This year's record breaking donation is due in large part to an anonymous donor who was so moved by the end-of-show appeal that he pledged to match all gifts given dollar for dollar up to $50,000.
Charles Dickens' A Christmas Carol is a timeless tale of hope and redemption that has been a cornerstone of Milwaukee Repertory Theater for more than 40 years playing to 1.5 million people making it Milwaukee's favorite holiday tradition.
This year's brand new production, adapted and directed by Artistic Director Mark Clements was made even more special by raising a record breaking $111,628 through the A Christmas Carol Families Program benefitting Boys & Girls Clubs of Greater Milwaukee, one of The Rep's new Pillar Partners.
In fostering The Rep's mission of creating positive change in the community, the annual A Christmas Carol Families Program, was created to raise funds for underprivileged families during the holiday season.
Through the generosity of the A Christmas Carol audiences, The Rep raised $61,628, and combined with the match, a total of $111,628 to support families in need and the amazing programs at Boys & Girls Clubs of Greater Milwaukee.
"It's humbling to see the level of generosity shown by The Rep and its patrons through the A Christmas Carol Families Program," said Vincent Lyles, President & CEO of Boys & Girls Clubs of Greater Milwaukee. "This is a great example of one of our treasured partners leading a community effort to create opportunities for children that will have a life-long impact."
"By working closely with Boys & Girls Clubs of Greater Milwaukee as a Pillar Partner of The Rep, we've seen firsthand the tremendous impact of their programs on our community," commented Managing Director Chad Bauman. "Not only was the new production of A Christmas Carol record-breaking in terms of ticket sales, I couldn't be more thrilled that our incredible audiences set a record for their generosity as well, reminding us all as to the true spirit of the holiday season."
As much as A Christmas Carol is a Milwaukee trading, so too is the A Christmas Carol Families Program. After each performance of A Christmas Carol cast members collect money to purchase holiday gifts for families in need. The Rep staff volunteers to purchase and wrap the gifts, and then present them to the families. Any leftover funds are then donated to the chosen organization for all the excellent work they do in the community. In years past, The Rep has raised nearly $40,000 annually toward these efforts benefiting such organizations as Running Rebels, COA, Big Brothers Big Sisters, La Causa, Journey House, Sojourner Family Peace Center, Next Door Foundation and more.
Boys & Girls Clubs of Greater Milwaukee (BGCGM), one of the largest and longest youth serving agencies in Milwaukee, offers structured after-school and summer programming to more than 43,000 children and teens each year. Within the safety of 44 locations, youth have access to free meals, academic support, role models and opportunities to build character and explore new interests. Through programs like SPARK Early Literacy Initiative and World of Work, the Clubs provide a structured pathway for members to thrive in all stages of their education and gain valuable job experience that will help them develop successful careers as adults. More than 86 percent of the organization's annual budget goes toward youth programming. Charity Navigator, America's largest and most-utilized charity evaluator, has given BGCGM its highest rating of four stars.
Milwaukee Rep is a nationally-recognized company that presents compelling dramas, powerful classics, award-winning contemporary works and full-scale musicals housed in its three unique performance venues – the Quadracci Powerhouse, Stiemke Studio and Stackner Cabaret. The Rep also produces an annual production of A Christmas Carol, featuring a World Premiere of a new adaptation in 2016, at the historic Pabst Theater. Under the leadership of Artistic Director Mark Clements and Managing Director Chad Bauman, Milwaukee Repertory Theater ignites positive change in the cultural, social, and economic vitality of its community by creating world-class theater experiences that entertain, provoke, and inspire meaningful dialogue among an audience representative of Milwaukee's rich diversity.