Pardeep Kaleka: What the heartbreaking COVID-19 crisis in India can teach us all here in Milwaukee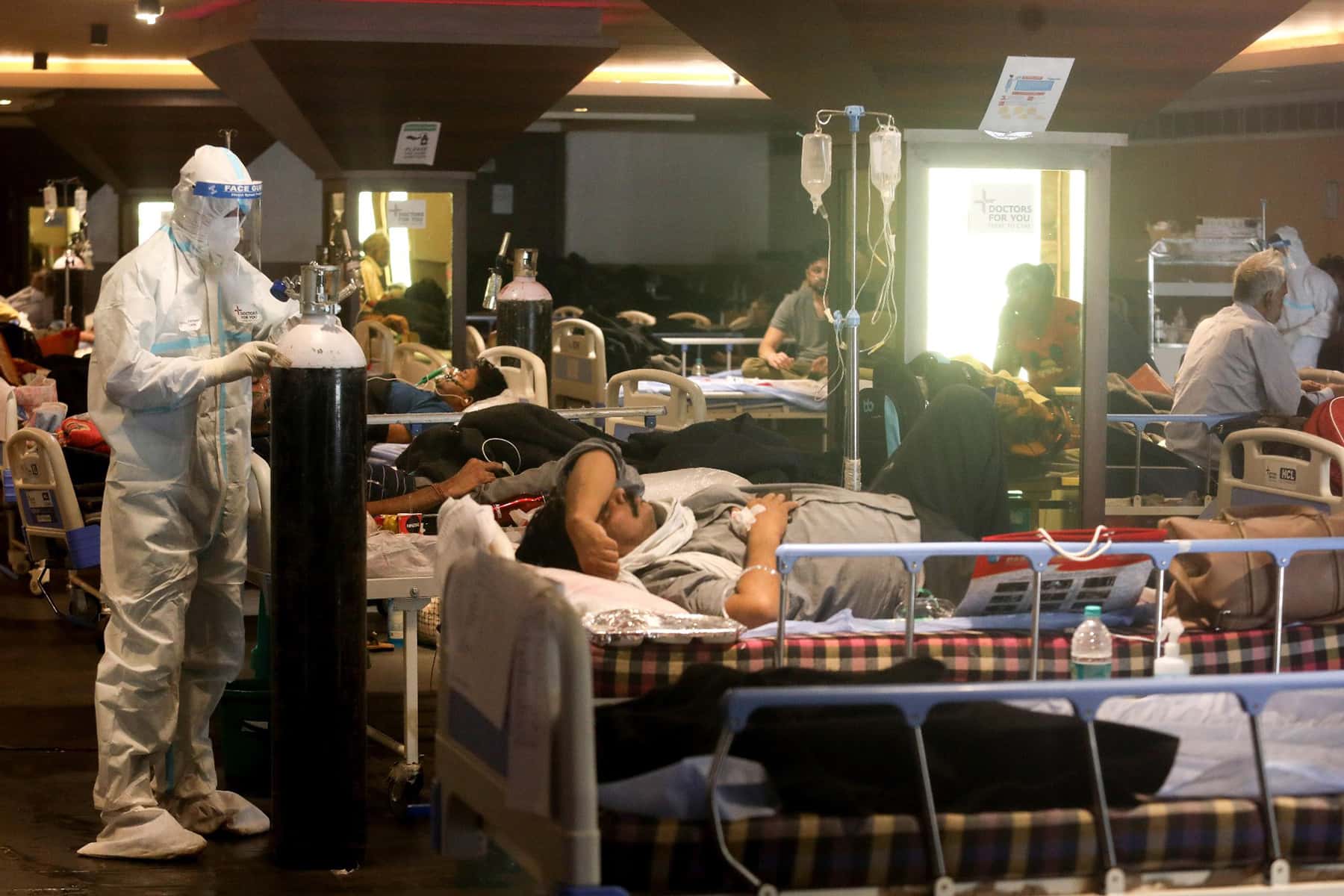 It is almost impossible to put into words the level of catastrophe that the recent COVID-19 breakout has unleashed on the people of India. The latest COVID-19 surge has seen new infections top 300-400K every day for the past few weeks.
If those numbers alarm you, please understand that the real number may be closer to 1-2 million per day. This is because there are many parts of India without health care facilities nor testing sites. Places so rural, remote, and impoverished that huge swaths of the population are simply without the capability of any type of medical attention. This is truly a heartbreaking catastrophe happening in front of our eyes.
While our hearts may be open to the suffering and the plight of the Indian community, it appears that the borders of many countries have already been closed and flights both in and out of the country show that the people of India are now viewed as almost radioactive.
Similar to the pandemic outbreak that America endured for the past year, there is no shortage of politicizing the pain while downplaying the fear and death. Narendra Modi, India's Prime Minister, is widely considered a Trumpian type equivalent when it comes to large scaled nationalistic ideology driving his leadership style.
In the past, Modi has taken credit for effectively containing the virus while failing to develop infrastructure if levels would ever rise. Now, Modi faces backlash for shortages in hospital beds, medical staff, and oxygen tanks. Adding to the suffering is that India already has a very disorganized infrastructure where corruption at nearly every position of leadership is commonplace. How else do you explain India being one of the largest manufacturers of the vaccine, while only 2% of the population itself is vaccinated.
This unchecked corruption at every level of the political landscape of India makes it very difficult to trust and the people that suffer the most are those who have little to no financial and social standing to receive aid, which is a majority of the country. In a country of 1.3 billion, where the median income is $1,670 per year, this is a recipe for an unprecedented global disaster to the likes that the world may have never seen.
The goal of the Modi led government was to make India, "self-reliant." However, what has really happened is that they have actually made themselves, "self-isolated." As we continue to witness the devastation in India and in other parts of the world, we must learn one valuable lesson; we are one global family and we need each other!
I'm not making a political statement on globalism versus nationalism, nor self-reliance versus cooperation. In fact, I think that we can be healthy when we can strike a healthy balance. However, I am pointing that the world needs to come to the conclusion that we are mutually interconnected. We can no longer exist in the mindsets that borders and walls are somehow an investment into the future.
Take for example, large scaled human migration due to climate change. If we don't become conscious and radically change our relationship to the earth, resource scarcity will become a very real concern no matter where you live in the world. Similarly, there is also a need to build caring social fabrics of mutuality where we understand that we need one another, not just use one another. We need for national governments to work together rather than isolate in both times of great fortune and especially in great challenge.
Personally, I wrestle with an extreme sense of guilt that I was afforded the life I have lived in America. India has and will always be my mother. I left there when I was 6 years old only to return to only visit. I still remember the sounds and the smells that bring me back to my childhood. The dirt is still in my ancestral DNA. I was to go back to India next December but was warned by family there a few weeks ago that the cases were dramatically rising and that I should postpone purchasing tickets for my family and myself. I am worried about the people in India and feel much like everyone else, helpless!
We must move towards a world where these types of catastrophe's are less likely because we have learned that interdependence makes us all valued, safer, and secure to the challenges that will inevitably face us in the future. A world where love and inclusion are the bedrock of our society. A world of genuine oneness, for we can no longer exist in isolationism, the costs are unbearable to the innocent.
Today, Friday, May 7 at 10:00 a.m. via Facebook Live, The Interfaith Conference of Greater Milwaukee will be hosting an informational presentation and an interfaith prayer service from diverse faith and community leaders to support the people of India, South-East Territories, Brazil, and the world who are suffering from the dramatic spike in cases of COVID-19. Please join us in prayer and purpose, calling on the global community to come together and help the people of India and the South-East.
© Photo
Аltаf Qаdrі and Nаvееn Shаrmа
The
Milwaukee Independent
began reporting on what was then referred to as the mysterious "Wuhan Virus" in January 2020. Other local media did not picked-up on the story until many weeks later. Our early features focused on the economic impact, social issues, and health concerns long before other Milwaukee news organizations even mentioned the coronavirus. Over the following year, we have published hundreds of articles about the pandemic and how it has affected the lives of Milwaukee residents. This extensive body of work can be found on our
COVID-19 Special Report
page, a chronological index of links by month. Our editorial voice remains dedicated to informing the public about this health crisis for as long as it persists.
For medical resources, please visit the
CDC's COVID-19 page
or the
Wisconsin Department of Health Services
. All editorial content published by
Milwaukee Independent
can be found at
mkeind.com/COVID19
. With a mission of transformative journalism, our staff is free from commercial bias and are not influenced by corporate interests, political affiliations, or a public preferences that rewards clicks with revenue. As an influential publication that provides Milwaukee with quality journalism, our award-winning photojournalism and features have helped to achieve a range of positive social impact that enriches our community. Please join our effort by entrusting us with your contribution. Your Support Matters -
Donate Now