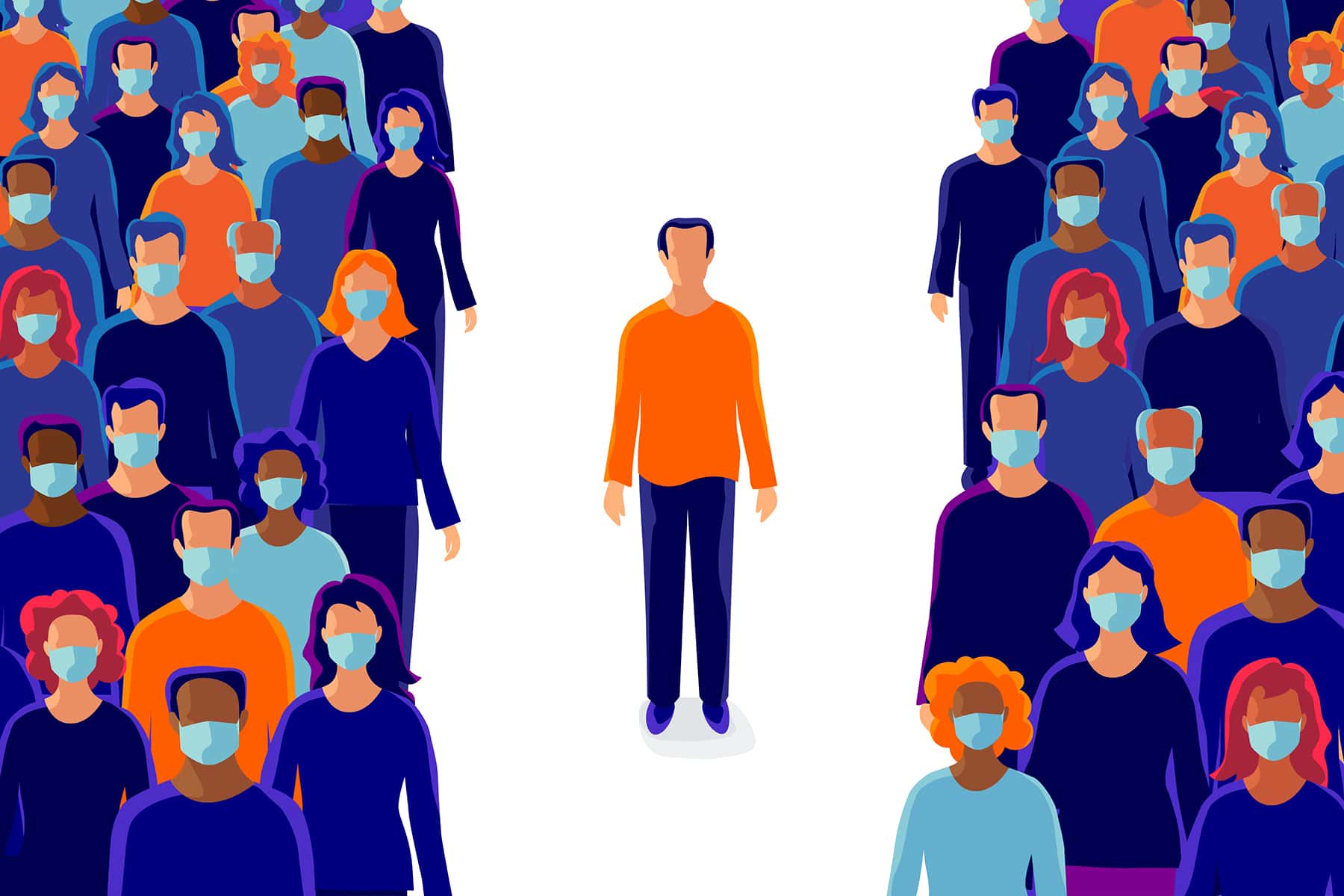 Amid the rise of COVID-19 cases happening within Wisconsin, and further concerns about the inevitable second wave approaching over the winter season, many state residents continue to avoid the seriousness of the pandemic and its consequences.
Even with President Trump contracting SARS-CoV-2, which causes the COVID-19 coronavirus, there is still a mentality of "I will be able to survive this," rather than, "I don't want to put others at harm." How can one shift this perspective when there is criticism with President Trump, himself, putting others at risk despite contracting the virus.
Understanding that this might be a longer battle than expected, it is imperative that relief efforts and support networks begin to form for a variety of communities. Statistics are not enough to advocate the seriousness, so more personal efforts at outreach and promotion for COVID-19 survivors could help get the message across.
There are a multitude of nonprofits, government funded groups, and educational organization to support survivors of sexual assault, substance addiction, domestic trauma, and cancer. Yet despite knowing that people are struggling to cope with all the factors related to the pandemic, there is a lack of individual support.
Financial aid was a minimal effort to keep families afload in the early days of April and May. A half year and 209,000 dead later, and there is no organized COVID-19 support network for survivors. Aside from the "long haulers" even people who recover quickly have emotional wounds that cannot quickly heal, especially while the pandemic continues.
Though many news outlets have promoted the stories of survivors, especially those who have had unique experiences with COVID-19, like athletes, celebrities, or children who lost both of their parents, these individual cases do not reflect the collective experience.
There have been at least 209,000 deaths in the United States, which is 2.8% of the total COVID-19 positive cases of 7.41 million in the United States. While this statistic can be seen to support a low probability of someone dying from COVID-19, we have yet to prepare for the long term consequences that will follow its survivors.
Given the many unknowns about the coronavirus, which scientists are still struggling to fully understand, an effective vaccine has yet to be developed after 9 months of research.
But even patients who do not test positive any longer for COVID-19, full recovery is a lengthy process of weeks or even months – there is evidence of lasting damage to the heart, lungs, and other internal organs. Which is why, if the government refuses to take action in the same careless way they have mismanaged the pandemic and allowed it to decimate the nation, local communities like Milwaukee need to develop plans to support the emotional and mental needs of COVID-19 survivors.
Some efforts are being made to solidify the reality of COVID-19's varying impact on individuals and their community. Terminology is being created to help those process their experiences. For example there is a framework called the "3E's" of COVID-19 Trauma: Event, Experience, and Effects to help others understand the spectrum of responses.
There is also a grading spectrum being created like the "Coronavirus Anxiety Scale" to evaluate further mental distresses that former patients might be experiencing. There are even well-known traumatic symptoms and experiences that are coming to light– such as survivor's guilt which is evident in recent news where a young Milwaukee man, who survived the COVID-19 virus, feels fearful and guilty that he survived and his brother did not.
These efforts are promising to help promote the advocacy of survivors, but without purposeful support at the local level any initiative will lack an effective impact.
The progress of physical and mental recovery suffers when individuals are not given a holistic support network, or medical professionals who can dedicate their time to provide the much needed care. Otherwise, people become responsible for their individual recovery, which is an added burden and likely beyond their ability to accomplish.
Milwaukee leaders should start spearheading this kind of integrated efforts, because we have seen how deferring treatment creates a cascade effect of problems. Whether the full impact of the coronavirus lasts 5 years or 20, the bill will come due to pay for all the damage. Delays will only make it more expensive, especially in terms of human suffering.
The
Milwaukee Independent
began reporting on what was then referred to as the mysterious "Wuhan Virus" in January 2020. Other local media did not picked-up on the story until many weeks later. Our early features focused on the economic impact, social issues, and health concerns long before other Milwaukee news organizations even mentioned the coronavirus. Over the following year, we have published hundreds of articles about the pandemic and how it has affected the lives of Milwaukee residents. This extensive body of work can be found on our
COVID-19 Special Report
page, a chronological index of links by month. Our editorial voice remains dedicated to informing the public about this health crisis for as long as it persists.
For medical resources, please visit the
CDC's COVID-19 page
or the
Wisconsin Department of Health Services
. All editorial content published by
Milwaukee Independent
can be found at
mkeind.com/COVID19
. With a mission of transformative journalism, our staff is free from commercial bias and are not influenced by corporate interests, political affiliations, or a public preferences that rewards clicks with revenue. As an influential publication that provides Milwaukee with quality journalism, our award-winning photojournalism and features have helped to achieve a range of positive social impact that enriches our community. Please join our effort by entrusting us with your contribution. Your Support Matters -
Donate Now