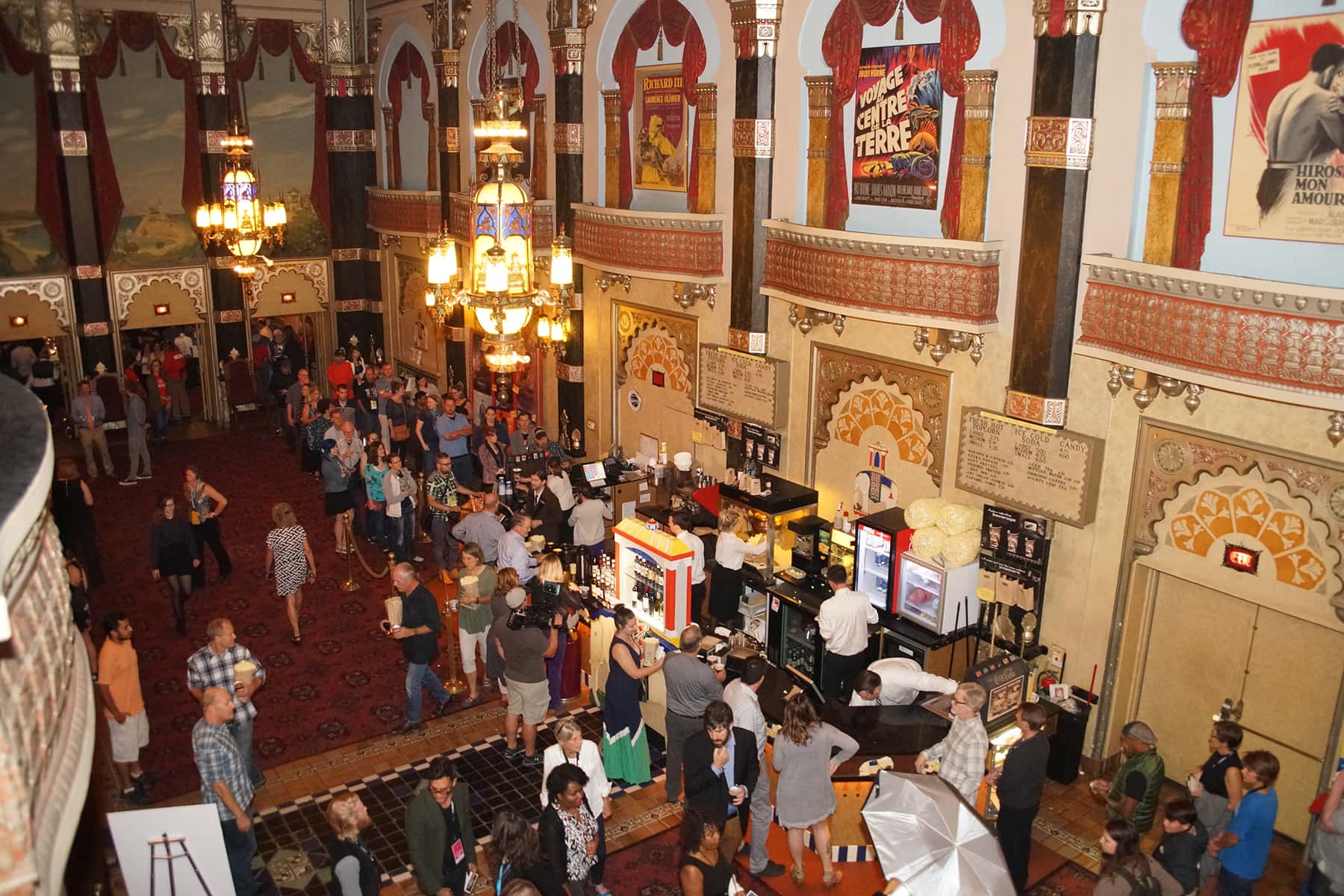 Milwaukee Film will enter its second phase of restoration and upgrades at Milwaukee's historic Oriental Theatre on May 15.
These updates, which will serve to elevate the customer experience, include a new concession stand, improved sound quality, fire-safety upgrades, and new seats in the westernmost theater.
"As magnificent as the Oriental Theatre is now, we know there is still work to be done to make it a world-class venue," said Jonathan Jackson, CEO and artistic director for Milwaukee Film. "Like all our work at the theater, these upgrades will preserve and enhance the historic beauty of this space, while creating the best possible film experience for our guests."
Concession stand replacement: The current concession stand, which is not original to the cinema, will be completely redesigned to improve efficiency and allow for a greater variety of refreshments and snacks.
Sound upgrades: Sound-absorbing panels will be added in the main house to reduce sound bleed between theaters, and the speaker system will be upgraded to create clearer sound throughout the main theater. Milwaukee Film will also invest in a new assisted-listening device system to improve clarity for guests who may need hearing assistance.
Safety improvements: Upgrades to emergency systems, including fire alarms and exit doors, will improve safety for guests in the event of an emergency.
Seat replacement: All seats will be replaced in the westernmost theater, in addition to significant work on the floors and seating plan improve sightlines and accessibility.
Seats in the main and east houses are scheduled to be replaced in 2020, enabling the cinema to remain open and continue operations throughout the summer months.
This is the second of an anticipated three-phase renovation project at the Oriental Theatre. Phase one concluded last summer and included the addition of a women's restroom on the first floor, installation of state-of-the-art projection equipment, and repairs to the water-damaged roof and ceiling.
All phase-two projects are scheduled to be complete before the 2019 Milwaukee Film Festival. In February, Milwaukee Film announced it had surpassed its goal in a $10 million fundraising campaign designed to fund restoration at the Oriental Theatre and create an operating reserve for the nonprofit.
More than 900 donors contributed to the campaign, which was launched in 2017 as Milwaukee Film signed a 31-year lease to operate the cinema.