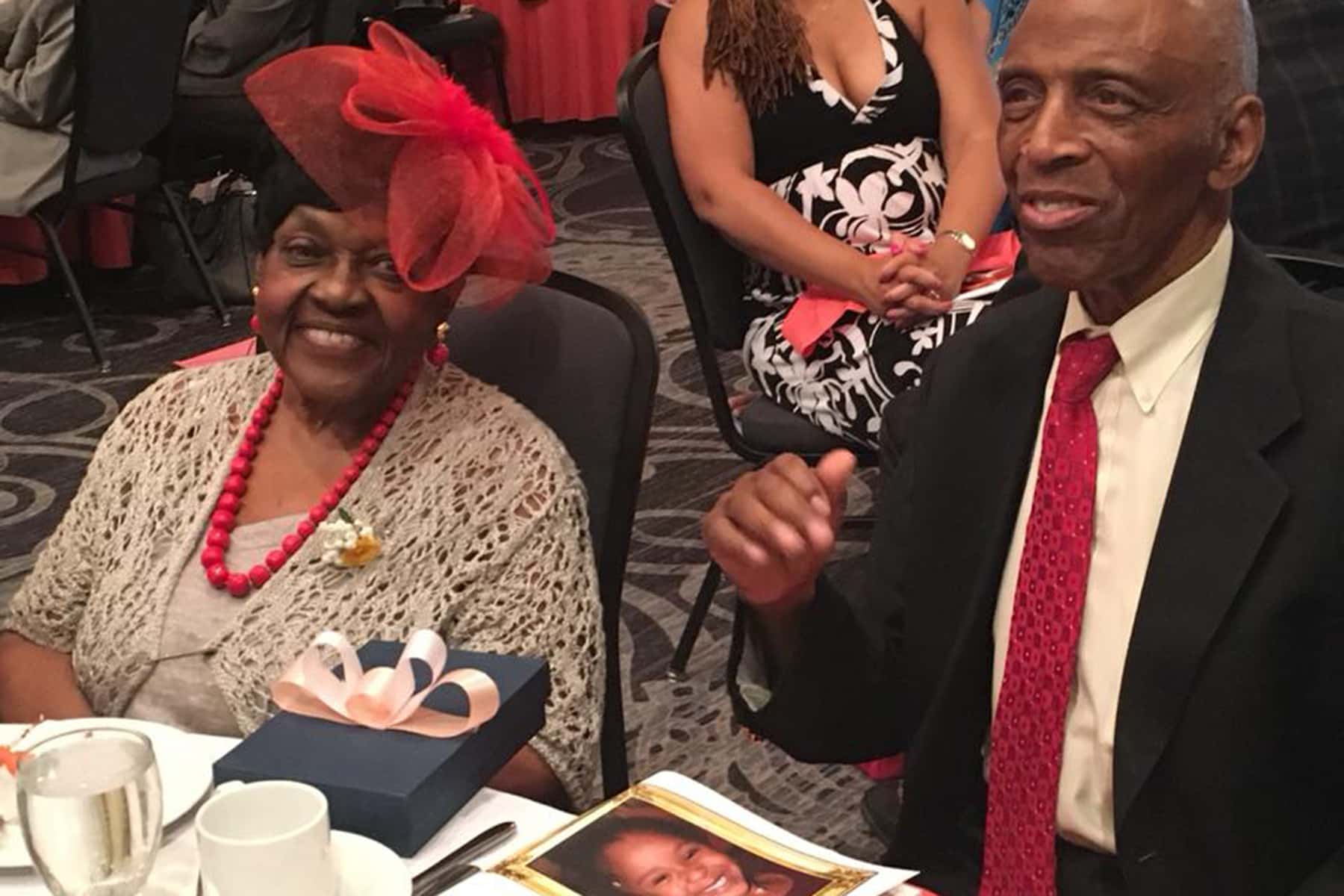 Longtime Milwaukee educator and fair housing advocate, Mildred L. Harpole passed away on October 24.
A native of Cleveland, Mildred moved to Milwaukee to attend Marquette University from which she graduated in 1956. She became one of the first African American women in Milwaukee to receive a law degree which she earned from Western Reserve Law School, now Case Western Reserve University.
"Mildred Harpole was a powerhouse and civil rights champion in our community. Alongside her husband, Reuben, Mildred founded numerous organizations and community centers, impacting countless lives in our city," said Mayor Tom Barrett. "she was no stranger to public service. As a young child in Cleveland, Mildred's mother and older sister introduced her to community work through their parish."
Mildred met Reuben, the love of her life, during her undergraduate years. She and Reuben were married in Cleveland in 1959. The young couple returned to Milwaukee to raise their family and forge the community ties that they nurtured and developed over the course of their lives.
Beginning in the early 1960s, Mildred was actively engaged in the struggle to end de facto segregation in Milwaukee's schools. Mildred helped form several grassroots "Freedom" schools that offered improved educational opportunities for the children of African American migrants from the South to Milwaukee, who were both underprivileged and underserved by the school system. She went on to become one of the earliest Administrators of the Harambee Community School in Milwaukee.
"Through her work at the Housing Authority of the City of Milwaukee and U.S. Department of Housing and Urban Development, Mildred promoted fairer housing standards and worked to end homelessness," said Mayor Barrett. "The nearly four decades of service to the City of Milwaukee by this caring and intelligent woman has left an everlasting impact."
During the 1970s Mildred turned her attention from public education and applied her legal training as director of the U.S. Department of Housing and Urban Development (HUD) – Milwaukee Regional Office (Wisconsin) – Fair Housing and Equal Opportunity. Mildred received broad recognition from policy makers, developers and community groups for her engagement. Even after her retirement from HUD in 2002, Mildred remained a tireless advocate for fair and open housing practices in Milwaukee.
"She was a queen of this community She fought for fair wages, access to quality education, served as a mentor and was a great example of how to stay involved and engaged in community activism at every stage of your life," said Common Council President Ashanti Hamilton. "I think her legacy is going to be that you always put your best foot forward, and you never have to accept what other people think of you."
Her community involvement was extensive, as was the list of awards she received over the years. In 1993, Mildred and her husband, Reuben, received the Vatican II Award from the Milwaukee Archdiocese for service in society. In 2012, the couple received The Southeastern Wisconsin Chapter of the Association of Fundraising Professionals National Philanthropy Day – Todd Wehr Volunteer Award and in 2013 the couple received the City of Milwaukee's Frank P. Zeidler Public Service Award.
"Mildred was tireless in her desire to educate the public on the issues of the day, no matter if they were hot-button or more subdued," said Alderman Cavalier Johnson in a statement. "Mildred approached every challenge with a calm grace that could ground the situation and affirm to everyone that everything would be all right. Mildred was deeply loved by her community, by her husband, Reuben, who my heart breaks for. Mildred Harpole will be sorely missed."
The family will receive visitors from 4:00 p.m. to 8:00 p.m. on November 1 at Northwest Funeral Chapel, 6630 W. Hampton Avenue. A Mass will be celebrated at 12:30 p.m. on November 2 at St. Francis of Assisi Church, 1927 N. Vel Phillips Avenue. After the Mass, a repast and testimonial will be held from 2:00 p.m. to 6:00 p.m. at the Wisconsin Black Historical Society, 2620 W. Center Street.
Mildred is survived by her husband, Reuben, son John, and daughter Annette. In lieu of flowers, monetary donations may be made out in Mildred's honor to one of the following organizations: the Wisconsin Black Historical Society Museum, America's Black Holocaust Museum, or St. Francis of Assisi Church.
"All of us here at the City send our thoughts and prayers to husband Reuben and Mildred's family and friends. Milwaukee will always remember the remarkable woman she was," added Mayor Barrett.