Greenfield plans permanent remembrance to veterans after hosting national traveling memorial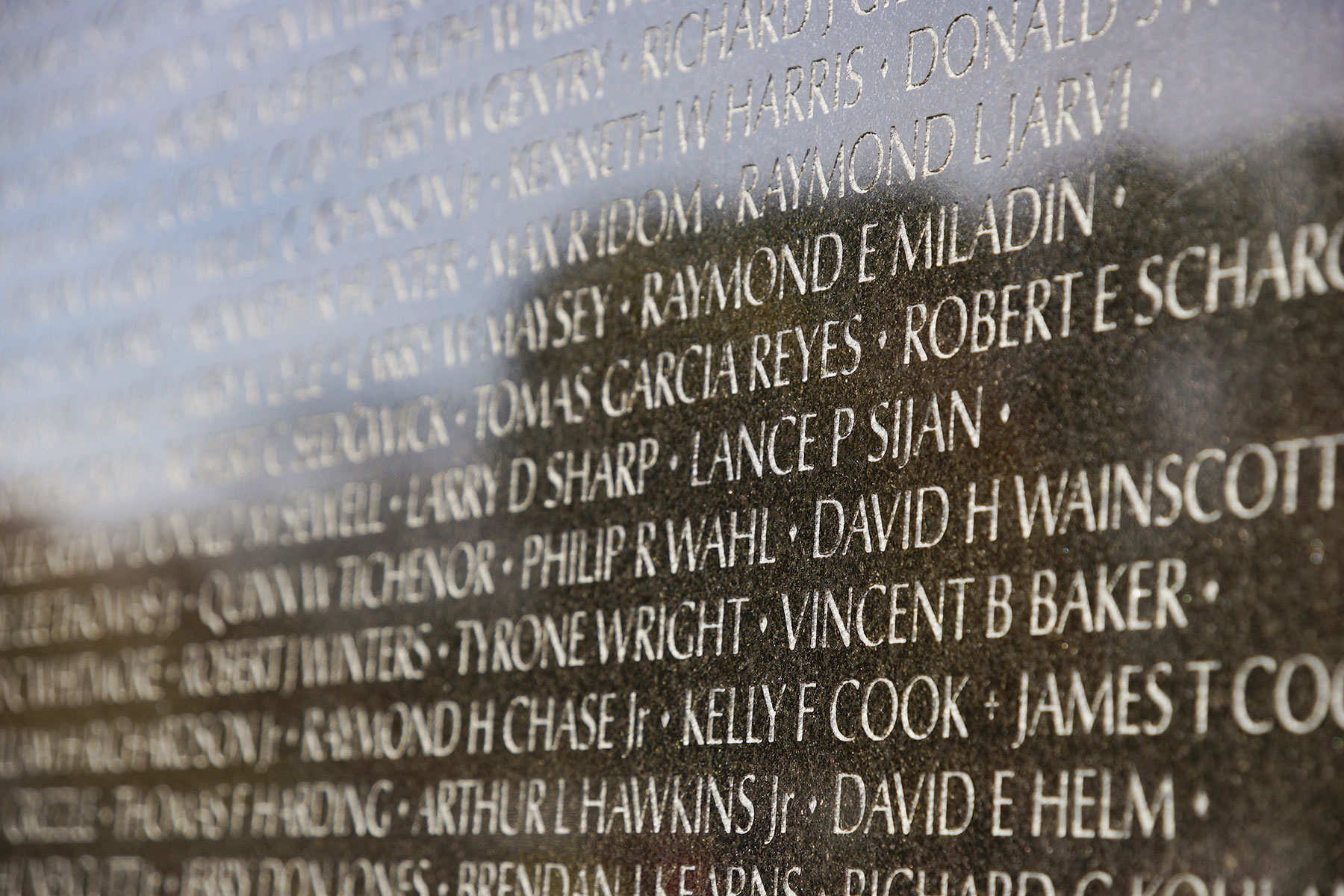 As the third largest suburb in Milwaukee County and the 20th largest city in Wisconsin, the City of Greenfield has been chosen to host the Moving Wall, a national traveling half-size replica of the Vietnam Veterans Memorial in Washington DC.
The Moving Wall travels around the country, allowing veterans and the public to visit and view a memorial to recognize the men and women who served and died during the Vietnam war. The Moving Wall will be displayed at Konkel Park, 5151 W Layton Avenue in Greenfield, and will be open to the public for next year's Memorial Day activities, 24 hours a day from May 23 to May 27, 2019.
The Moving Wall visit will also kick-off the creation of a permanent Veterans Memorial at Konkel Park. This is the first memorial for Veterans to be established in Greenfield. The permanent memorial will recognize all Veterans who have sacrificed and will serve as a cultural attraction for Greenfield.
The goals for the permanent memorial include being highly visible, easily accessible, and a destination for visitors from near and far. Construction on the permanent Veterans Memorial is projected to start within a year.
"It is an honor and privilege to have the Moving Wall visit Greenfield and on display to honor those who have preserved our freedom for next year's Memorial Day activities," said Mayor Mike Neitzke. "We are excited to create a permanent memorial at Konkel Park to honor and remember all Veterans for years to come."
The Moving Wall is the traveling half-size replica of the Washington DC Vietnam Veterans Memorial and has been touring the country for more than 30 years. When John Devitt attended the 1982 dedication in Washington, he felt the positive power of "The Wall." He vowed to share that experience with those who did not have the opportunity to go to Washington.
Konkel Park was chosen to display The Moving Wall since it is easily accessible to visitors on 51st Street and Layton Avenue, and the park has become the city's community center for activities, such as the new amphitheater, a pavilion, and a weekly farmer's market.
Dan Jansen Family Fest, a non-profit organization that works to enrich Greenfield as a community by enhancing its parks, is sponsoring the Moving Wall's visit to Greenfield. The Dan Jansen Family Fest has been working for three years to bring the Moving Wall to Greenfield. The organization is made up of just seven volunteers. Next year's Dan Jansen Family Fest marks the 25th year of the event, which is held on Memorial Day weekend.
"We're thrilled to have been chosen to have the Moving Wall come to Greenfield for Memorial Day weekend," said Julie Rome, board chairperson of the Dan Jansen Family Fest. "It is an honor to have the wall for those that are unable to visit the Vietnam Veterans Memorial in Washington DC."