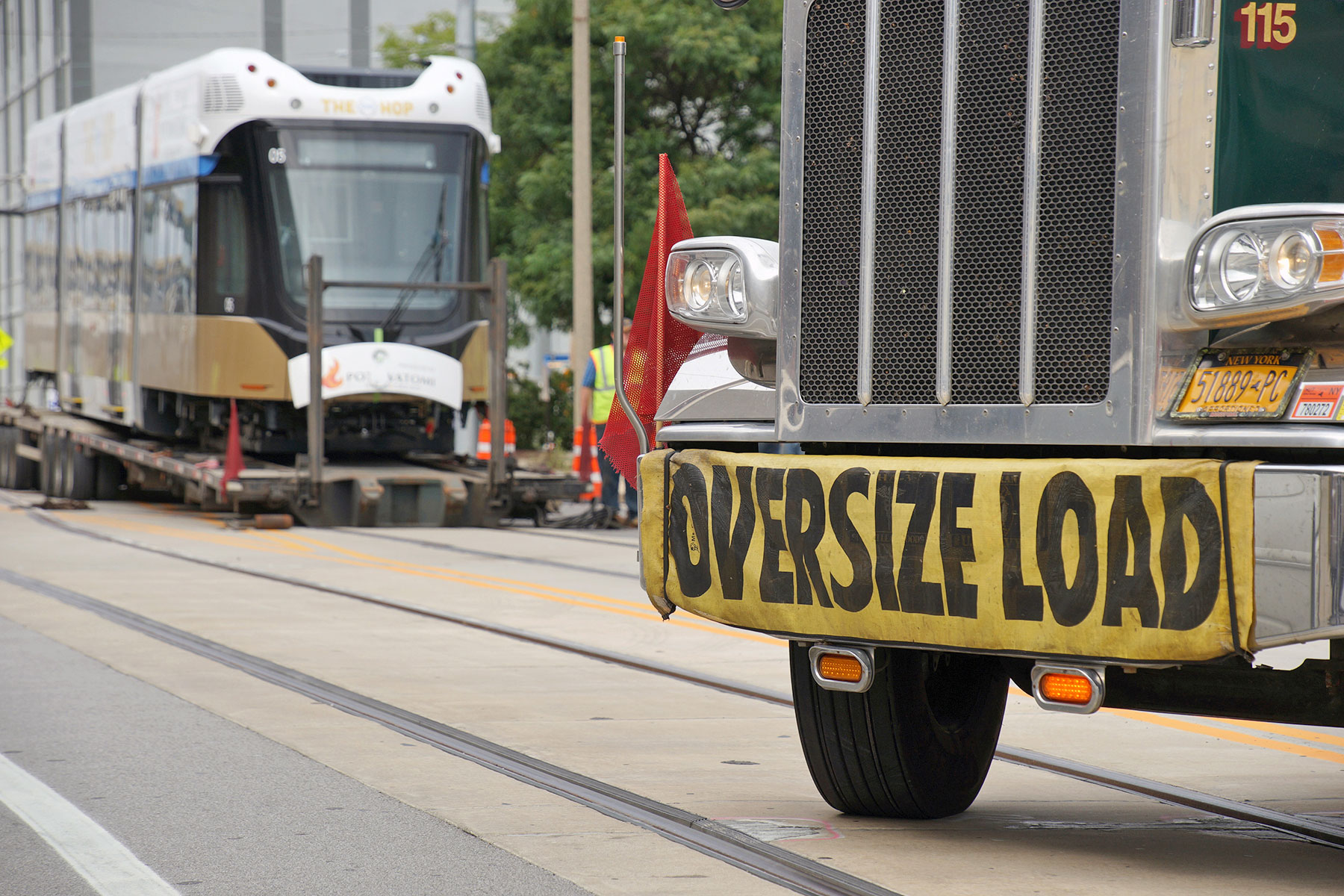 The fifth and final streetcar vehicle for the first phase of The Hop arrived in Milwaukee on September 7.
The modern, 67-foot long, 83,000-pound streetcar vehicle traveled from the plant in Brookville, Pennsylvania, through Ohio, Indiana, and Illinois before arriving in Milwaukee.
"People who are in the heart of the city will see these cars moving around, and in the weeks ahead they will see them even more," said Mayor Tom Barrett, who was on-site as the last streetcar rolled onto its tracks. "I think a lot of minds will be changed and they will embrace it."
With the arrival of the Number 5 vehicle, the city's new $128 million streetcar service is in the home stretch to begin service, estimated for November. The initial 2.5-mile route for The Hop runs through Downtown and the Historic Third Ward, linking the Milwaukee Intermodal Station with Burns Commons at the edge of the East Side. A lakefront loop is scheduled to open next year.
Construction of the streetcar project is funded with a $55 million federal grant. The $3.2 million annual operating budget will be covered by fares, advertising revenue, federal grants, and city parking fees.
With more streetcars on the road testing, the city has been heavily promoting its HopSmart public awareness program, with basic tips on how motorists, motorcyclists, bicyclists, and pedestrians can all share our roadways.