Milwaukee's Interfaith community members consider cautious strategies for preparing in-person worship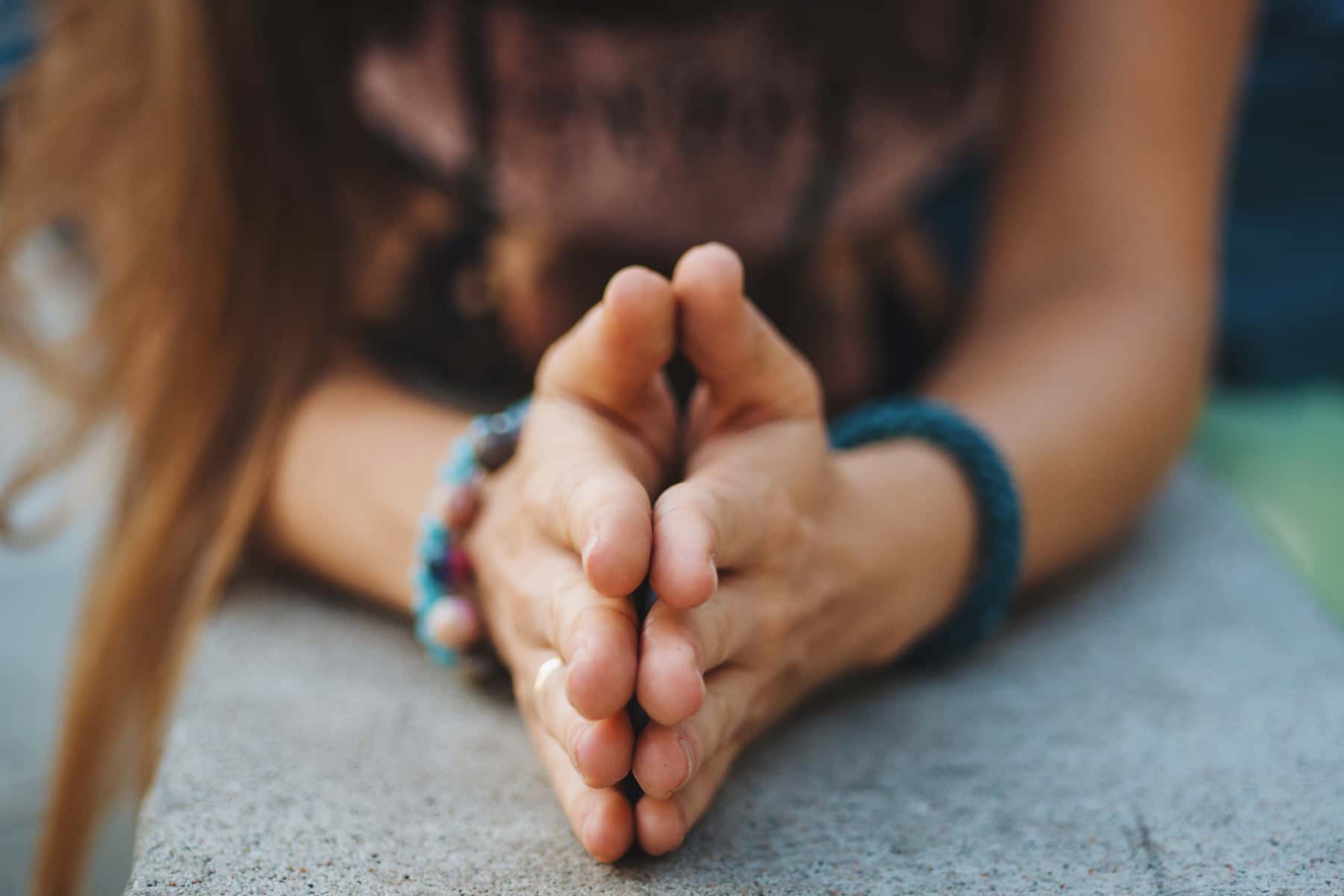 After the Wisconsin Supreme Court struck down the "Safer at Home" policy on May 14, and ordered that the state must "reopen" amid the COVID-19 pandemic without a comprehensive safety plan, every industry and community has struggled under the chaos since to discern how that ruling would be applied – especially within the faith community.
The Interfaith Conference of Greater Milwaukee released a roadmap of policies from its diverse collection of members on May 19, addressing how different faith organizations would hold in-person worship services and protect the community from the coronavirus.
"As faith communities either prepare to cautiously open up faith sanctuaries for in-person gatherings or remain closed, we wanted to present examples of what some interfaith partners are doing to strategically and safely resume in-person gathering," said Pardeep S. Kaleka, Executive Director of the Interfaith Conference of Greater Milwaukee. "The plans by our interfaith partners continue to invite input from the CDC, WHO, Medical Providers, Governmental Agencies, Interfaith religious organizations, community coalitions, and the congregations themselves – the greatest importance for our leadership remains to preserve life and human dignity."
Milwaukee Jewish Federation
The MJF, working in collaboration with its local, state, and national partners will be convening a working group that will coordinate the safe "reopening of facilities, including synagogues, community centers, schools, senior centers, camps, and workplaces." The resumptions of operations plan. Miryam Rosenzweig, President and CEO of the Milwaukee Jewish Federation stated that "determining how to resume or more fully open our operations can be overwhelming. The Milwaukee Jewish Federation's internal task force, in planning our own reopening and strategizing how to assist the broader community, has had one guiding principle: the sanctity of life, Pikuach Nefesh. The safety of every human being is paramount and drives every decision."
American Baptist Churches of Wisconsin
Regional Executive Minister, Rev. Dr. Marie Onwubuariri explained that each church is autonomous in their decision to reopen and conduct services. Some of the considerations of church activities regarding close proximity will need to be altered such as, ordinations, the laying on of hands, communion, post-service meals, baptisms, and choirs. Within the communion ritual there is a flexibility to the items shared for this purpose. Crackers, juice, water, or items of everyday sustenance can be used. There will also be and adjustment to the "sign of peace" within the services once churches open up again. Rev. Dr. Marie Onwubuariri recommended that churches practice extreme caution, follow CDC guidelines and pay attention to local orders.
Catholic Church
The Archdiocese highest priority is to keep the faithful community safe during these times and while information is changing rapidly, the leadership provided directives to begin by May 31, 2020. Some key points are that communion will not be distributed by the cup, it will only be received in the hand. Also, communion will only be distributed by the priests, or vested permanent or transitional deacons. Holy water fonts should be emptied, and there will be no physical contact during the sign of peace. Social distancing of those not living in the same house will also be followed. Catholic Comeback Plan.
United Church of Christ
The UCC expressed its gratitude to its congregation for honoring the "Safer at home" order as it helped to "reduce illness, suffering, and loss of life" over the past two months. Now that the order has been lifted by the Wisconsin Supreme Court, it has put a lot of pressure on individual pastors and leadership to open. However, despite the political challenges, UCC leadership will trust guidelines to maintain communal health. UCC will be working with Rev. Kerri Parker, Wisconsin Council of Churches, as they continue to monitor and assess health guidelines set out by public health officials to create a plan consistent with the Badger Bounce Back Plan. Rev. Jane Anderson states that "our main priority is the health of our communities, so we will trust science and data." The plan developed by the Wisconsin Council of Churches was informed by the Badger Bounce Back plan to open up churches in a phased approach. This plan allows for a gradual, measured, and cautious approach which takes into account public health guidelines and data driven decision making. Wisconsin Council of Churches (WCC) plan.
Hindu Temple of Wisconsin
Prayer services at the Hindu Temple of Wisconsin are primarily autonomous. Devotees can visit to pray during regular hours of operation or at times when longer events are scheduled. Shoes are removed before entering the sanctum sanctorum. Priests are available continuously through the day for prayer services. Devotees bring flowers for the priests to lay on statues for them. The priest pours fragrant blessed water into their hands, used as a vessel to drink from, and nuts are shared after being blessed. For the reopening of the temple, Sarvesh Geddam explained the temple hours would be restricted. The blessed water and nuts would be prepackaged, and Devotees would be asked to wear masks and maintain social distancing.
Islamic Society of Milwaukee and Brookfield
The Islamic Society will implement a phased approach to returning to in-person attendance at the Masjid in mid-June, 2020 if conditions permit. This plan is in accordance to the guidelines recommended by the CDC. Imam Noman Hussain stated that "it is of the utmost importance that the community's safety be the highest priority. This includes the Muslim community and the broader community." The ISM will be implementing the use of facemasks, social distancing, disinfecting, and sanitizing to mitigate the threat of spread. During the 1st Phase, there will be no Friday prayer, however there will be daily prayers in respect to allotted capacity, with adults over 65 strongly discouraged because of risk to elderly. Capacity requirements will be in place for the entire premises and social distancing will be the priority.
Presbytery of Milwaukee
The Presbytery of Milwaukee released a response statement to the Supreme Court's decision to overturn the State's "stay at home order." Rachel Yates, stated that "the science tells us unequivocally that COVID-19 poses a risk of severe illness and death, and the Badger Bounce Back plan remains in place, guiding us through phases 1-3. The recommendation is to not to open in person worship at the church until the public health guidelines have been met to see a downward trajectory of COVID-19 cases reported for a 14-day period, and an increase in testing programs. All recommendations can be found at Presbytery's guidance for reopening.
Baha'i
We are having our elections, services, and meetings via Zoom. We will not be resuming our in-person services until we can ensure safety for our community and the community at large stated Dick Smith, member of the Spiritual Assembly of Wauwatosa.
Unitarian Universalist Southeast Wisconsin
The highest value we have is to preserve life and the decisions of UU leadership will be guided by science and not politics. "In the midst of uncertainty, it is the UUA's strong recommendation that congregations plan for ongoing virtual gathering and operations through May 2021." While aspirational, this recommendation by UU leadership was communicated to prepare the community for the long journey ahead. For now, the church will be closed for the summer, and in the fall, leadership will reassess with the medical community. Rev. Jennifer Nordstrom stated, "at First Unitarian Society, we are using reason and love as our guides for navigating this time." For more information on UUA Guidance on Gathering in Person when COVID-19 subsides.
Evangelical Lutheran Church of America
Bishop Erickson stated "These are challenging and uncertain times, and the decisions we make today may need to evolve as we learn more about this virus and our communities. I pray that, through it all, we can continue to be grounded in our respect for our leaders, our concern for the most vulnerable members of our society, and our love for one another." The decision to open, or not is a difficult one and there is no one-size fits all approach to reopening. "Singing together, even from a distance, is one of the riskiest behaviors due to spread of aerosol and droplets that carry the virus a significant distance and remain suspended in the air."
Episcopal Diocese of Milwaukee
The Rt. Rev. Steven A. Miller issued on April 17, 2020 pastoral direction for all churches in the diocese to remain closed until at least May 31, 2020. This order is still in place despite the State's Supreme court's decision to overturn the "Safer at Home" order issued by the Governor. The diocese has appointed a task force "which brings together medical professionals and diocesan clergy to examine data and advice from public health officials as well as other dioceses and judicatories. My expectation, based on the advice of the task force, is that we will begin a phased re-opening for public worship 14 days after the initiation of Phase One of the Badger Bounce Back plan. I pray that day comes sooner rather than later." Bishop Miller's statement.
The Buddhist Peace Fellowship
Rev. Reirin Gumbel, Resident Priest, Milwaukee Zen Center is allowing people to enter using precautions such as masks, social distancing and proper disinfecting of items that are shared. There are one-hour meditations each day at 7am and 7pm. On Saturdays, twice a month there is a half-day sitting from 7am-12:30 pm. Currently all classes and meditation sittings are being Zoom cast. Sharing a meal after a gathering was a part of the Center's member experience and may not be for a while. The next Zen Center Board meeting will determine how they will move forward.
The Religious Society of Friends
The Milwaukee Meeting is still closed at this time and will respecting the "stay at home order," which is in place from the City of Milwaukee. At the end of the Sunday gathering service, the Friends form a circle, hold hands, and introduce each other. This is often followed by hugs and refreshments. Annemarie Adsen stated that "many aspects of our previous practice will likely need to change and many things will need to be rethought previous to our reopening. At present, our meeting house remains closed. We will continue to meet for worship virtually. This has been working quite well for our community. It has even allowed for people who have moved out of state, or those with disabilities to attend."
M.T.O. Shahmaghsoudi
Upon entering the school, the Sufis remove their shoes and sit in a circle about one foot apart from each other during the live stream service. They also sit for 2 hours of chanting called Zekr (remembrance of God) after they share a communal meal. Mohsen Mousavi stated that "when we reopen, there will be no communal meal, tea service or group chanting and we will use masks and social distancing as well."
Church of Jesus Christ of Latter-day Saints
The Church has a Sunday service called "Sacrament Meeting." It is part of the culture to shake hands as a greeting before and after service. The "sacrament" similar to Communion is delivered using disposable cups that contain water, and a tray filled with pieces of bread is passed around. These sacraments and hand shake greetings will change based on guidance and guidelines that come from the World, then Regional, to Local Leaders such as Ken Elbert. There is no plan to reopen at this time. The Church of Jesus Christ of Latter-day Saints are not using Zoom for "Sacrament Meetings" however, families can and are holding their own "Sacrament Meetings."
United Methodist Church, Wisconsin Conference SE District
The United Methodist Church has been committed to helping in the crisis in China since early February 2020. The UMC subscribes to the commitment of God's grace and that we must watch over one another in love. The UMC will consider a wide variety of resources, including "CDC, health care providers, scientists, the Wisconsin Council of Churches and other conference resources" when establishing a plan to return to in-person worship.
Wisconsin Council of Rabbis
President, Rabbi Steven Adams outlined the Traditional and Reform Jewish worship services. In both, 10 adult men in proximity must be present to hold prayer, although in the Reform Movement it can be 10 adults. Both recite a blessing over wine (grape juice) and bread and then meet in social hall afterwards to share it, but this will not be done at this time. During Saturday morning service and sometime on Friday night services the Torah scroll is removed from the Arc by several people standing at close proximity to lift, read, and bless the scroll but this grouping will be changed to family members or fewer people doing multiple parts. Another alteration will be the contact with the congregation with "kissing" the scroll using a prayer shawl to make contact or the hymnal. Bat mitzvahs and Bar mitzvahs gatherings will have fewer people gather around the person stepping into adulthood. The Baby Naming and Briss ceremonies and Funerals will also have some changes. Safe funeral practices will include lowering the casket before people arrive to reduce the number of people in attendance, wearing masks, limiting guests, shortened service time, social distancing, and the tradition of each person picking up a shovel and adding dirt to cover the casket, will be altered by either people bringing their own shovel or using their hands to toss the dirt into the grave. Prior to COVID-19, people would generally stay until the whole grave, or at least casket was covered.
African Methodist Episcopal Church Milwaukee District
Rev. Joseph Baring, St. Paul AME Church stated that, "God is a God that wants us to be safe, and even though we can't be inside of a building, it doesn't mean that we can't serve."
Sikh Temple of Wisconsin and Sikh Religious Society
The Sikh congregation is called a Sangat(sacred community), and as we communally sit together to pray and eat, we commit to the truth that our humility rests in us seeking balance, justice, and equality. Dr. Grewal, President of the Sikh Religious Society in Brookfield states, "it has been a difficult during the past two months for our community. Our Gurudwara is not only our place of worship but also our cultural epicenter." Still the Gurudwara will caution on the side of safety and not open until at least June. Also, like many others, the Sikh community will also trust science and data to create a plan that ensures the safety of the sacred community. Some special requirements will be where to place shoes, where to sit, and how can the community eat Langar (communal meal) together while also keeping everyone safe.
Kaleka said that the decisions to open even partial in-person worship was not an easy and would be re-evaluated every day. He stressed that science, data, and the welfare for the Greater Milwaukee community have been, and will continue to be at the heart of every decision made to open or close a faith facility.
The
Milwaukee Independent
began reporting on what was then referred to as the mysterious "Wuhan Virus" in January 2020. Other local media did not picked-up on the story until many weeks later. Our early features focused on the economic impact, social issues, and health concerns long before other Milwaukee news organizations even mentioned the coronavirus. Over the following year, we have published hundreds of articles about the pandemic and how it has affected the lives of Milwaukee residents. This extensive body of work can be found on our
COVID-19 Special Report
page, a chronological index of links by month. Our editorial voice remains dedicated to informing the public about this health crisis for as long as it persists.
For medical resources, please visit the
CDC's COVID-19 page
or the
Wisconsin Department of Health Services
. All editorial content published by
Milwaukee Independent
can be found at
mkeind.com/COVID19
. With a mission of transformative journalism, our staff is free from commercial bias and are not influenced by corporate interests, political affiliations, or a public preferences that rewards clicks with revenue. As an influential publication that provides Milwaukee with quality journalism, our award-winning photojournalism and features have helped to achieve a range of positive social impact that enriches our community. Please join our effort by entrusting us with your contribution. Your Support Matters -
Donate Now