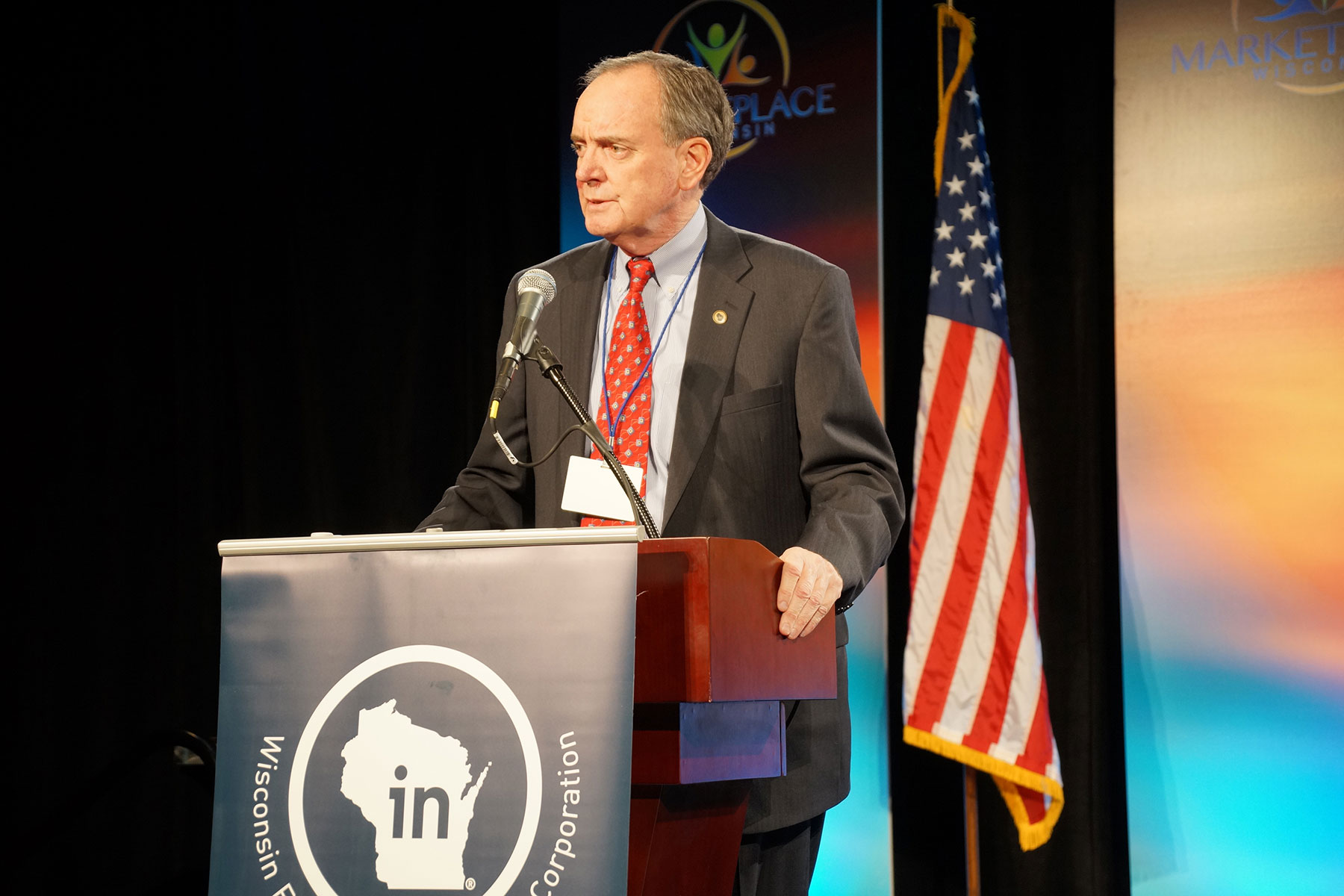 Nearly $500,000 in grants to help local, regional initiatives for Wisconsin startups.
The Wisconsin Economic Development Corporation (WEDC) announced that 11 organizations have been awarded nearly $500,000 in grants to help develop or expand innovative programs aimed at advancing the climate for entrepreneurship throughout the state.
The grants are being awarded as part of WEDC's new Entrepreneurship Support pilot program and will help fund activities such as the promotion of entrepreneurship; entrepreneurial education, mentorship and training; and business development and financial services.
"Much of the economic growth the state has experienced over the last six years is a result of the efforts of the state's entrepreneurs as they develop innovative products and services to meet the changing demands of their customers," said Lt. Gov. Rebecca Kleefisch, who joined WEDC Secretary and CEO Mark Hogan in announcing the grants on Tuesday. "These grants will enable organizations throughout the state to provide more resources to support their local entrepreneurial community."
"Economic development is most effective when it is driven from a local or regional level," Hogan said. "Through this program, we are supporting local and regional organizations that understand the unique needs of their communities and have developed innovative strategies to respond to those needs."
List of Grant Recipients
Center for Enterprise Development Inc., Fond du Lac, ($40,000) will create a milestone-based certification and grant program for Fond du Lac County entrepreneurs completing key business development steps.
Couleecap Inc., La Crosse, ($53,676) will provide a nine-week entrepreneurial development course for startups in La Crosse and Viroqua, support Viroqua Chamber Main Street's "Pop Up Shop" program, and train additional course facilitators to expand the capacity for entrepreneurship support in the region.
Indianhead Community Action Agency, Ladysmith, ($43,646) will provide technical assistance and small loans to clients in two additional counties, and will expand its Small Business Academy for entrepreneurs.
Janesville Innovation Inc., Janesville, ($66,062) will develop a collaborative and coordinated coalition to serve entrepreneurs and accelerate business growth in Rock County.
Milwaukee 7, Milwaukee, ($60,000) will support the efforts of numerous project collaborators representing entrepreneurs, support organizations and academia to establish a strategic and entrepreneurial development initiative for the Milwaukee region.
Nicolet Area Technical College, Rhinelander, ($27,000) will expand entrepreneurial training, mentorship and support in six northern Wisconsin counties.
Oconto County Economic Development Corporation, Oconto, ($25,000) will implement elements of an entrepreneurship support strategy that includes a mentor network and ongoing coaching.
UW-Madison Law & Entrepreneurship Clinic, Madison, ($75,000) will increase the level and breadth of its no-cost services provided to entrepreneurs statewide, particularly in the emerging food and beverage sector.
UW-Stout Center for Innovation and Development, Menomonie, ($60,000) will fund a statewide program that provides inventors with an opportunity to have their ideas evaluated for feasibility and market potential.
Wisconsin Alumni Research Foundation, Madison, ($15,000) will expand its UpStart program for minority and women's entrepreneurship.
UWM Research Foundation, Milwaukee, ($33,000) will pilot an "I-Corps for Health" program to develop and support innovative health care ventures in Wisconsin.
While WEDC has a variety of programs to support the formation, development, growth and financing of technology-based and growth-oriented startup and early-stage businesses, the new initiative provides funding to organizations and communities whose efforts may not meet the eligibility criteria for existing programs.
WEDC received 32 applications for the program, which provides matching grants to nonprofit organizations and communities.
The program is the latest addition to WEDC's suite of entrepreneurship resources, which includes support for startup accelerators, seed capital funds, investment tax credits and technology development loans. In addition, WEDC supports and engages an existing statewide network of partners that offers business training, mentorship and financing to aspiring entrepreneurs.
The grant announcement is one of many initiatives planned and executed by WEDC and its statewide economic development partners to promote Wisconsin's business, career and lifestyle opportunities. One example is the recent launch of Think-Make-Happen In Wisconsin, which provides communities, companies, organizations and educators with a unified voice to celebrate Wisconsin's legacy of ingenuity and success.
"Creating and expanding opportunities for entrepreneurs in Wisconsin will help us in our efforts to attract and retain top talent in Wisconsin," Hogan said. "These grants reinforce the message that the state truly embraces innovation and the entrepreneurial spirit."
The University of Wisconsin Research Foundation was awarded a $33,000 grant from WEDC to teach healthcare professionals how to turn their ideas into startup businesses. The UWM Research Foundation is one of 11 Wisconsin organizations receiving grants under WEDC's new Entrepreneurship Support pilot program, which will help fund activities that advance the climate for entrepreneurship throughout the region.
"WEDC congratulates the UWM Research Foundation for being among the recipients for this new program," said Mark Hogan, secretary and CEO of WEDC, the state's lead economic development organization. "The foundation developed an innovative proposal that has the potential to make a real difference when it comes to assisting entrepreneurs and startups."
"Milwaukee's academic institutions have benefited greatly from the National Science Foundation I-Corps program that helps researchers discover markets for their technology through the 'lean launch' approach," said Brian Thompson, director of UWM's Lubar Entrepreneurship Center. "Thanks to WEDC support we can now extend this program to healthcare organizations, a rich source of innovations. We also can expand our pool of mentors trained in this methodology."
The I-Corps program in Milwaukee teaches students and academic researchers at five universities how to find out what customers want before spending a lot of money on developing an idea. The WEDC grant will allow the UWM-directed program to recruit practicing clinicians and health care providers at organizations not affiliated with universities.
The Wisconsin Economic Development Corporation leads economic development efforts for the state by advancing and maximizing opportunities in Wisconsin for businesses, communities and people to thrive in a globally competitive environment. Working with more than 600 regional and local partners, WEDC develops and delivers solutions representative of a highly responsive and coordinated economic development network.