Milwaukee County's 2020 budget to include new investments in homeless prevention services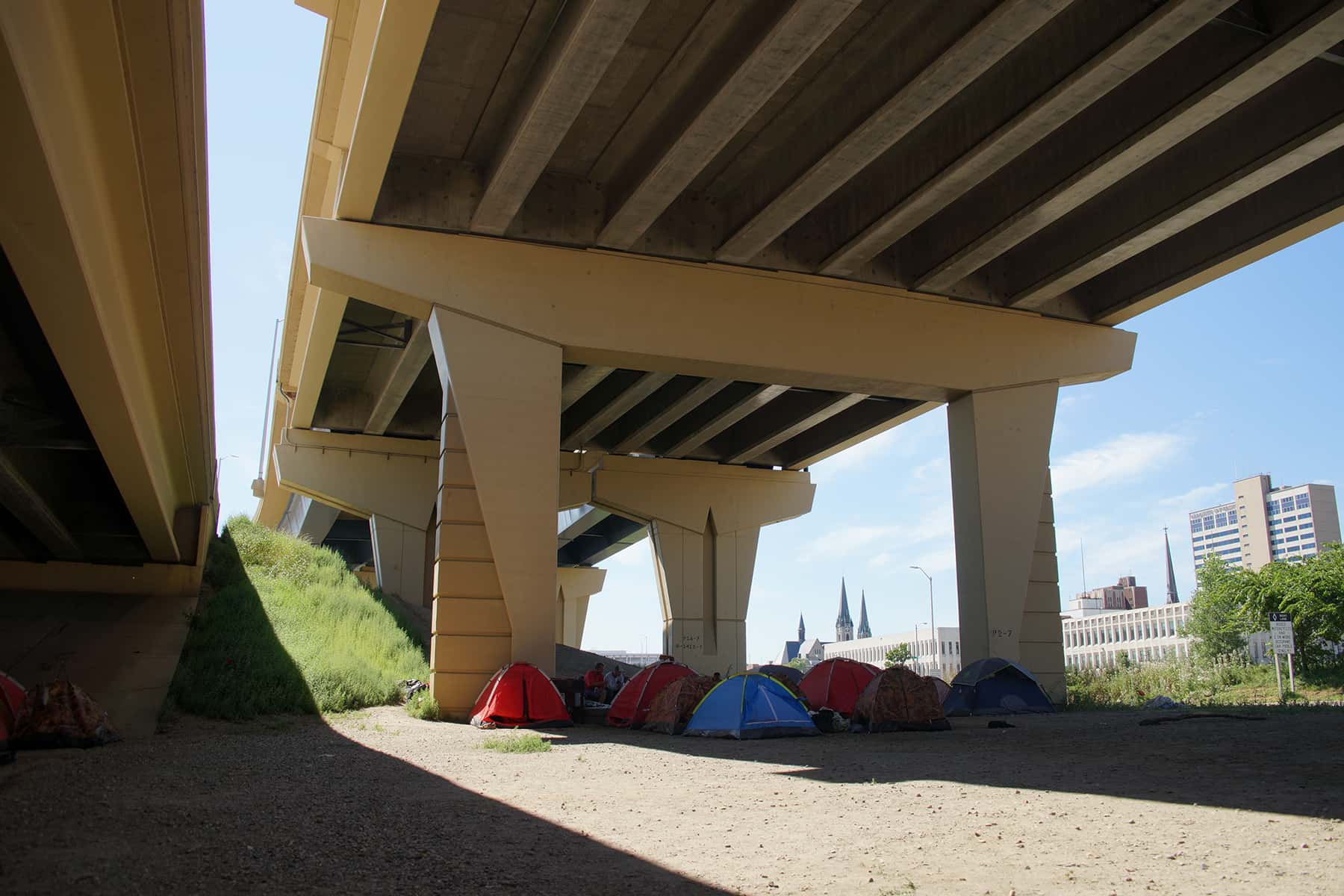 Milwaukee County Executive Chris Abele and the Milwaukee County Department of Health & Human Services (DHHS) Housing Division announced on October 3 an additional $250,000 investment to expand homeless prevention services as part of the recommended 2020 budget.
Building on the success of the Housing First initiative, the Housing Division will expand its efforts in preventing eviction and homelessness for an additional 150 families per year.
"Every resident should have a roof over their head, and every child should have a safe space to call home," said County Executive Abele. "Building on the success of the Housing First initiative, DHHS will help build on the gains made with the county's homeless population by addressing the root cause of homelessness through prevention."
Housing First was launched in 2015 to help residents access the permanent housing they need so they can address other challenges in a more stable environment. In the first several years, Housing First placed more than 700 chronically homeless individuals in permanent housing and reduced the overall rate of homelessness in Milwaukee County by more than 45 percent.
"Housing First helps residents across Milwaukee County access permanent housing while providing voluntary wraparound services," said James Mathy, Housing Division Administrator for the Milwaukee County Department of Health and Human Services. "This additional prevention investment in the 2020 budget will help our homeless system begin to provide additional services before someone becomes homeless."
The Housing Division will expand connections to service with IMPACT 211 to provide flexible funding and housing navigation for individuals and families that previously would have entered shelter or approached homeless outreach workers on the street to receive housing supports and services. Through the homeless prevention pilot in 2019, more than 540 individuals were served, and 83 percent of participants were able to avoid becoming homeless.
The Eviction Prevention pilot saw similar success. In 2019, the Eviction Prevention pilot prevented 49 evictions by providing a one-time financial assistance to individuals facing an eviction and impending homelessness. Participants in the pilot were in area codes 53206, 53205, 53208, 53210, 53211, 53212,53218, 53219 and 53233.
"When I launched the Eviction Prevention pilot, I was excited to see what impact we could make," said 4th District County Supervisor Marina Dimitrijevic. "I am elated that so many county residents were able to avoid eviction through our program. Forty-nine less families dealing with evictions and impending homelessness is a win-win for taxpayers and our community."
In 2020, the Housing Division will also continue its expansive efforts to co-develop real estate, rehabilitate foreclosed properties and consult on ways to generate additional revenue. The 2020 budget also includes funding for a Prevention Navigator role at DHHS.
Through its Housing First Initiative, the Housing Division works in collaboration with the Milwaukee County Behavioral Health Division, City of Milwaukee, Milwaukee Police Department, District Attorney's office and a large network of non-profit providers.
Donations are needed for startup kits to assist individuals with moving into apartments. For more information on how to donate. County Executive submitted the 2020 recommended budget proposal to the County Board of Supervisors on October 1. The proposed 2020 budget bolsters bus services, builds on homeless services initiatives and expands investments to promote racial equity.