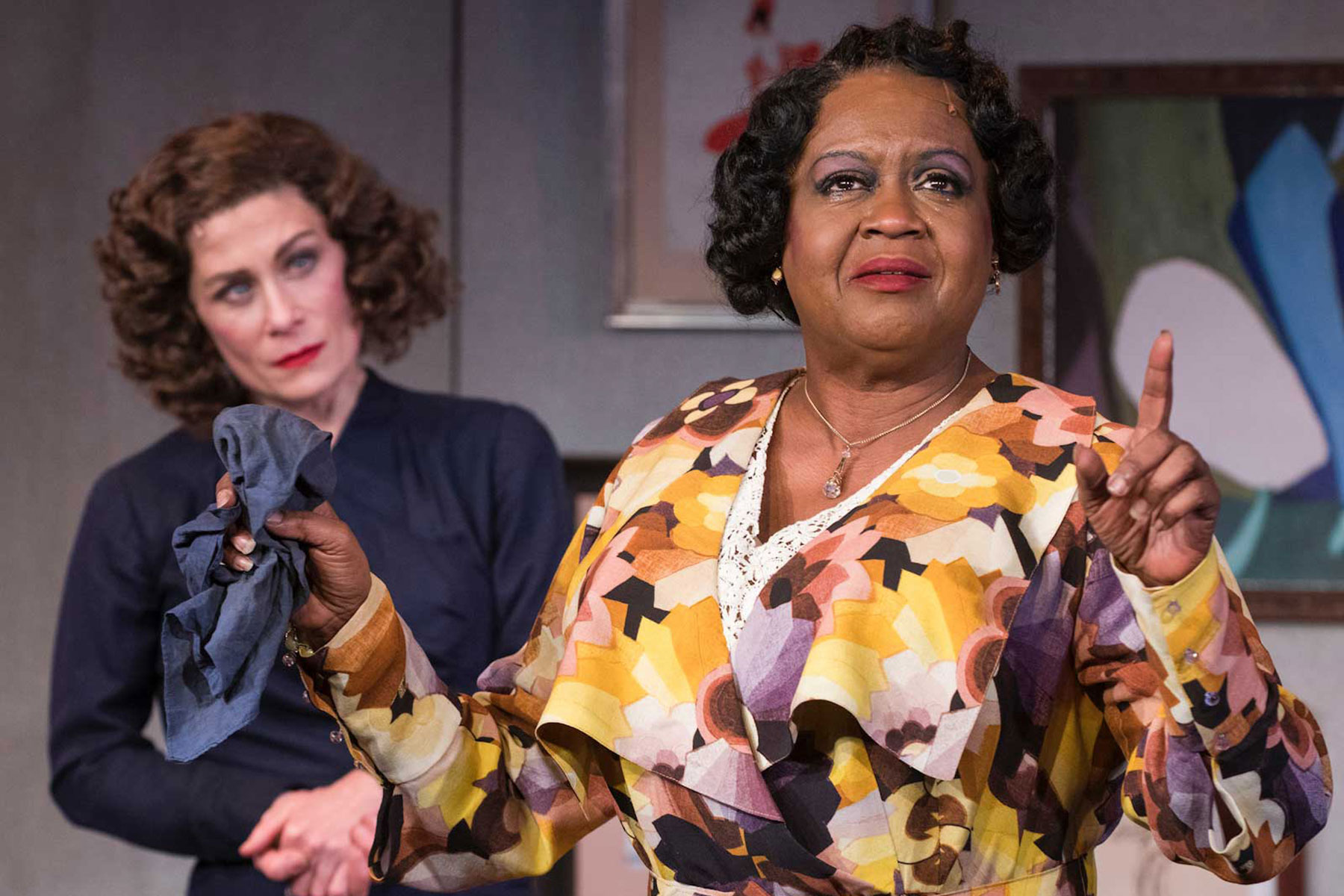 As with many of the musical performances featured in the Milwaukee Repertory Theater's Stackner Cabaret, I expected "Black Pearl Sings" to be primarily a platform to showcase musical numbers, in this case songs from the long tradition of African-American enslavement and Jim Crow.
It fulfills that mission, but also a lot more. Tears will flow. Not just on the stage, but also maybe down your own cheeks.
The Rep intimately staged this historically re-cast story of Pearl Johnson as a moving presentation of southern Black music from past decades. Set during the New Deal era, the story involves the not-so-happy journey and partnership in between two women, Susannah Mullally (Colleen Madden) who is a white Ivy league liberal researcher, and Alberta "Pearl" Johnson (Lynette DuPree) who is a Black inmate.
Pearl has a pain to share that instructs, but never destroys the directness of her expressions or the beauty of her songs. Indeed, both become somewhat infectious. Mullally joins in, at least repeating Pearl's observation that bluntness "saves time." Likewise, by the end, each actor presents more of their family and musical roots than the audience would expect.
From the historic South Carolina Sea Islands, to the ball and chain bondage in a 1930's segregated women's prison in Texas, to being feted and vetted by New York "bohemians," the play hints at important parts of Black American history. Members of the audience are implicitly invited to further their own discoveries.
It also reveals the tension and even presumed incentive for exploitation that the privileged, but simultaneously oppressed, white Mullally succumbs to. She also attempts to right herself when challenged by Pearl.
As the oppressed conscience of the play, Pearl does so insightfully. She chafes at being used and commodified as Black Pearl. Her reactions become stronger when she and other African-Americans are not granted the privilege of archiving and marketing white folks and their cultural traits.
Offering a wide range of emotions that will move the audience, and with insights into the inherent danger of attempting positive relationships when the power positions are so unequal, Black Pearl Sings! is not just about the music.
The play comes highly recommended for all members of the Milwaukee public, and I think even more so for women and women of color. The show runs through March 18 in The Rep's Stackner Cabaret.
© Photo
Milwaukee Repertory Theatre