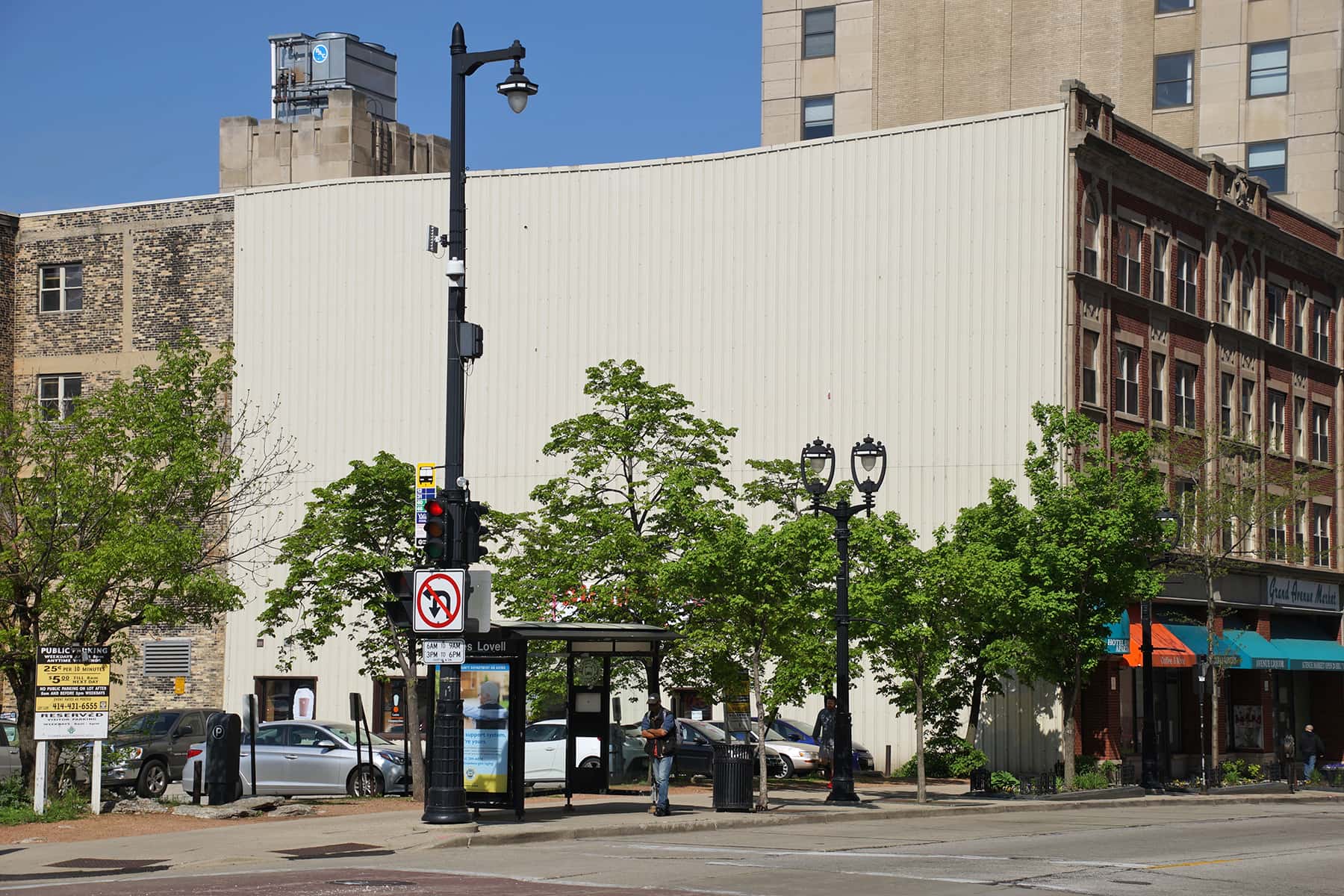 Milwaukee Downtown BID #21 and the Downtown Placemaking Task Force have commissioned local artist Emma Daisy Gertel for the new Westown mural at the northeast corner of James Lovell Street and Wisconsin Avenue.
The high-impact, west-facing canvas will feature an urban garden as its subject matter, a metaphor for the resurgence in Westown. Installation will begin in late-June following community engagement sessions. The approximate size of the mural will be 80 feet wide and 50 feet high.
"My artistic concept is to create a bright, colorful garden of flora to enliven the space and create a sense of wonder, vibrancy, beauty and hope that is representative of the revitalization and renewal efforts of Westown," said mural artist Emma Daisy Gertel. "Plant life improves mood and there is nothing more welcoming to visitors than fresh flowers."
Gertel will seek input from the community to design the final composition. A virtual community garden will be created to gather suggestions through social media with unique hashtags. In addition, Gertel will hold listening sessions at NEWaukee's Night Market on June 12 and at the Westown Farmers' Market.
"I hope to create a dialogue with the community, as well as downtown stakeholders, to determine what sort of energy they would like to see planted in this space," said Gertel. "What 'seeds' of intention must be planted to create a thriving space? My goal is to weave these responses into the work visually."
Gertel was selected from a pool of nearly 60 RFQ applications from around the globe. Examples of Gertel's work in the public realm include In Full Bloom, 2018 at Black Cat Alley, Eyes Open, 2018 at Merge, a local East Side bar, and Forest Friends, 2019 at Wisconsin Hills Middle School.
"Milwaukee is certainly on the map as an arts hub," said Beth Weirick, CEO of Milwaukee Downtown BID #21. "The caliber of submissions that we received from local, national and even international artists was exciting. It certainly made our job difficult; however, there was resounding support from the Downtown Placemaking Task Force to invest in our own creative community and artistic talent. We look forward to seeing Daisy's mural brighten this entry point into downtown."
The Westown Gateway Mural is part of a series of recent projects administered by the Downtown Placemaking Task Force. The goal of these projects is to enhance the aesthetics of downtown's "third spaces," and encourage connectivity and walkability. To date, projects completed by Milwaukee Downtown, BID #21 and the Downtown Placemaking Task Force include the utility box mural project along Wisconsin Avenue and the Migration mural at the Jefferson Street pedestrian tunnel.
© Photo
Lee Matz and Emma Daisy Gertel