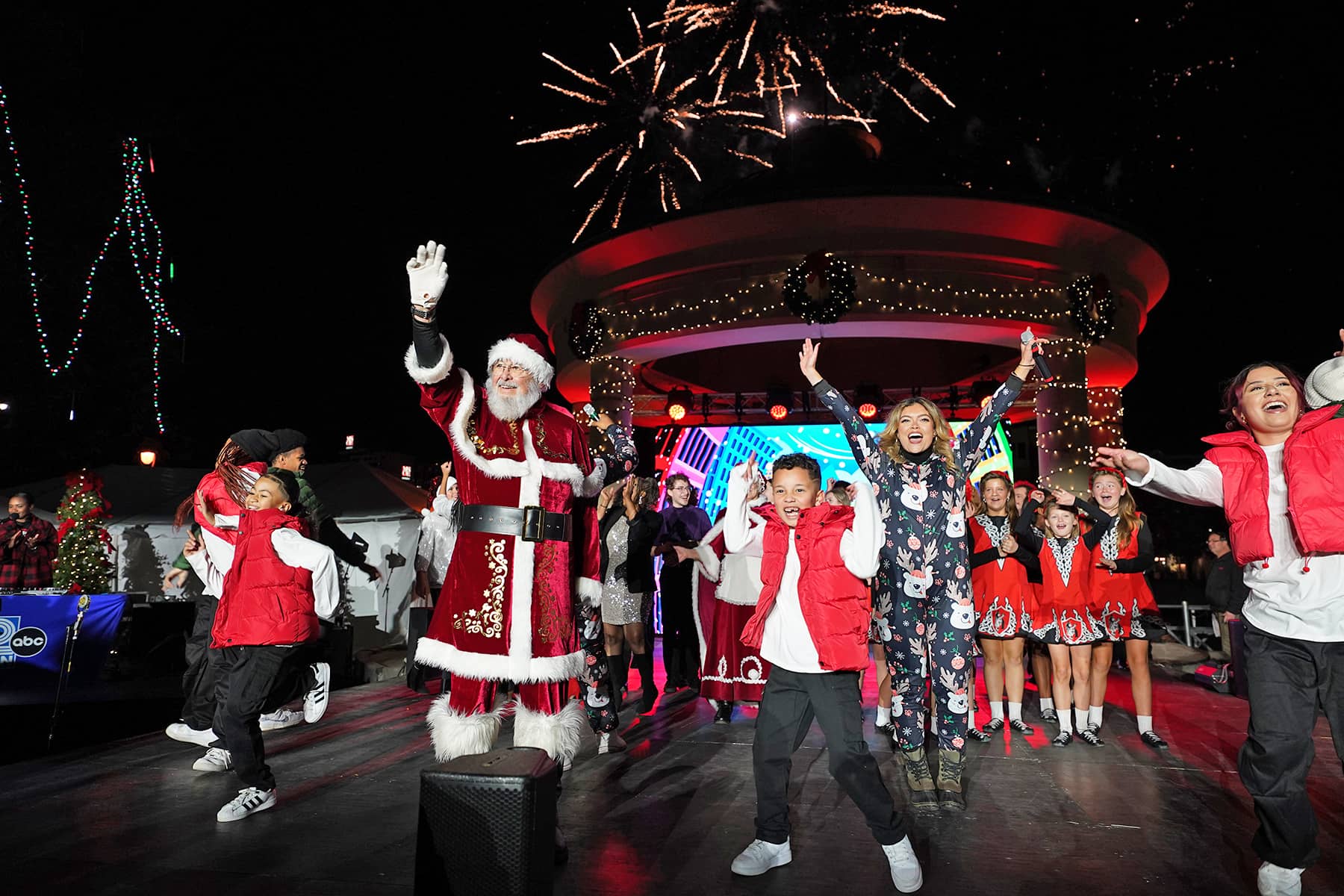 The city of Milwaukee sparkled brighter on November 16 as the 25th Annual Milwaukee Holiday Lights Festival commenced in Pere Marquette Park.
Hosted by Milwaukee Downtown BID #21, this year's festival was another dazzling showcase of holiday cheer and community spirit, featuring an assortment of performances, treats, and a special visit from Santa Claus himself.
The annual festival, a cherished tradition for a quarter of a century, saw the park transformed into a winter wonderland. Attendees were treated to an evening filled with live music and dance performances. Fireworks concluded the celebration, illuminating the downtown area along the Milwaukee River with colorful hues in the night sky.
The musical entertainment featured the University of Wisconsin-Milwaukee's a cappella group Public Hearing, DJ LoLo, and local talents including Donna Woodall, Nate Ramos & Friends, and the perennial favorite – Jenny Thiel. The Kinsella Irish Dance and Christopher's Project elevated the crowd's energy with their dynamic performances.
A highlight of the evening was the arrival of Santa and Mrs. Claus, marking Santa's 25th visit to the festival. Their presence brought joy and excitement, especially to the younger attendees, eager to share their holiday wishes.
Adding to the event's cheer was a special seasonal greeting offered by Mayor Cavalier Johnson, who was accompanied by his twin daughters, and Chairwoman Marcelia Nicholson of the Milwaukee County Board of Supervisors. They highlighted the festival's role in fostering community spirit and togetherness during the holiday season.
"We're thrilled to celebrate 25 years of magical moments with Milwaukee-area families, and create new memories with our anniversary-themed decorations, displays, and happenings," said Beth Weirick, CEO of Milwaukee Downtown BID #21.
Weirick said that the Holiday Lights Festival was more than just an event, but a symbol of Milwaukee's unity and festive spirit.