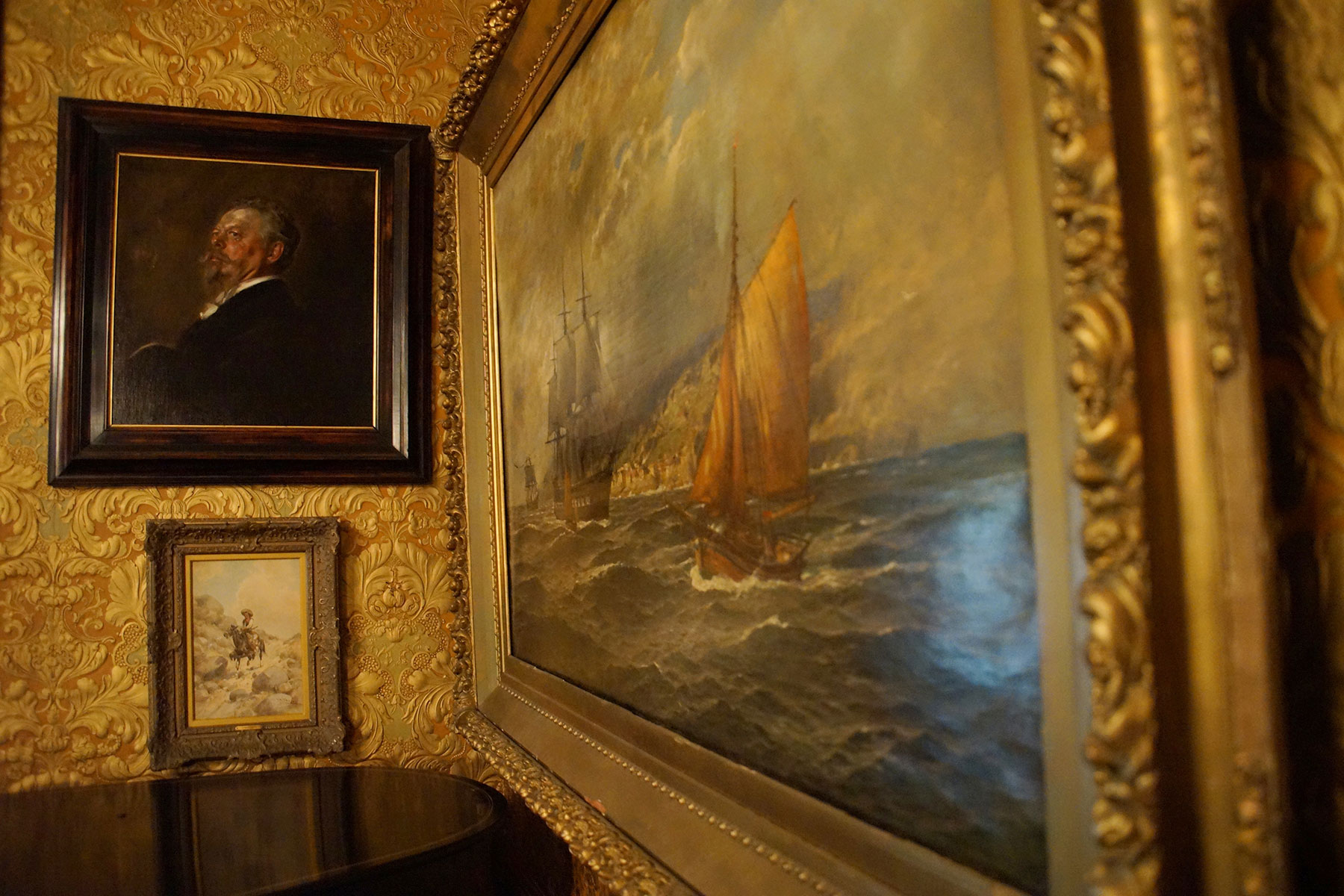 The Pabst Mansion celebrated the anniversary of the 180th birthday of Captain Fredrick Pabst on March 28, by partnering with the Wisconsin Humane Society (WHS).
Officially founded on December 5, 1879, the famous beer baron and patron to the city of Milwaukee helped to establish the organization as a result of the cruelty he witnessed towards animals in the city.
"Captain Pabst had a lifelong love of horses, so he even contributed funds to create a lift for the Wisconsin Humane Society's ambulances for horses that were injured," said Brenda Nemetz of the Pabst Mansion. "Back in the day, there were horse-drawn carriages along the streets of Milwaukee. So this lift allowed the injured animals to be transported to where they could be nursed back to health."
Captain Pabst owned a farm where he raised Percheron horses, and kept a well-maintained stable in Wauwatosa. He would not tolerate drivers who were cruel to the horses that pulled his beer wagons.
"As a non-profit ourselves, the Pabst Mansion was looking for ways to give back to the city, and this was a natural fit. Because Captain Pabst was so connected to the Wisconsin Humane Society, we are giving fifty percent of our general admissions as a donation in honor of his birthday. In-kind donations will also be collected from visitors all week. We think that Captain Pabst would approve, and it's a good cause," said Nemetz.
The mansion was designed in the Flemish Renaissance Revival style by Milwaukee architect George Bowman Ferry. The two year construction was finished in 1892. The Pabst family lived there until 1908, when the Archdiocese of Milwaukee purchased it. For the next 67 years, five Archbishops lived at the Pabst Mansion. In 1975 the Archdiocese put the mansion up for sale, and eventually it was slated to be demolished to make way for a parking structure.
The historic preservation group Wisconsin Heritages, Inc. purchased the mansion in 1978 and opened it to the public in May of that year. The mansion is undergoing several stages of restoration and is open to the public with daily tours.