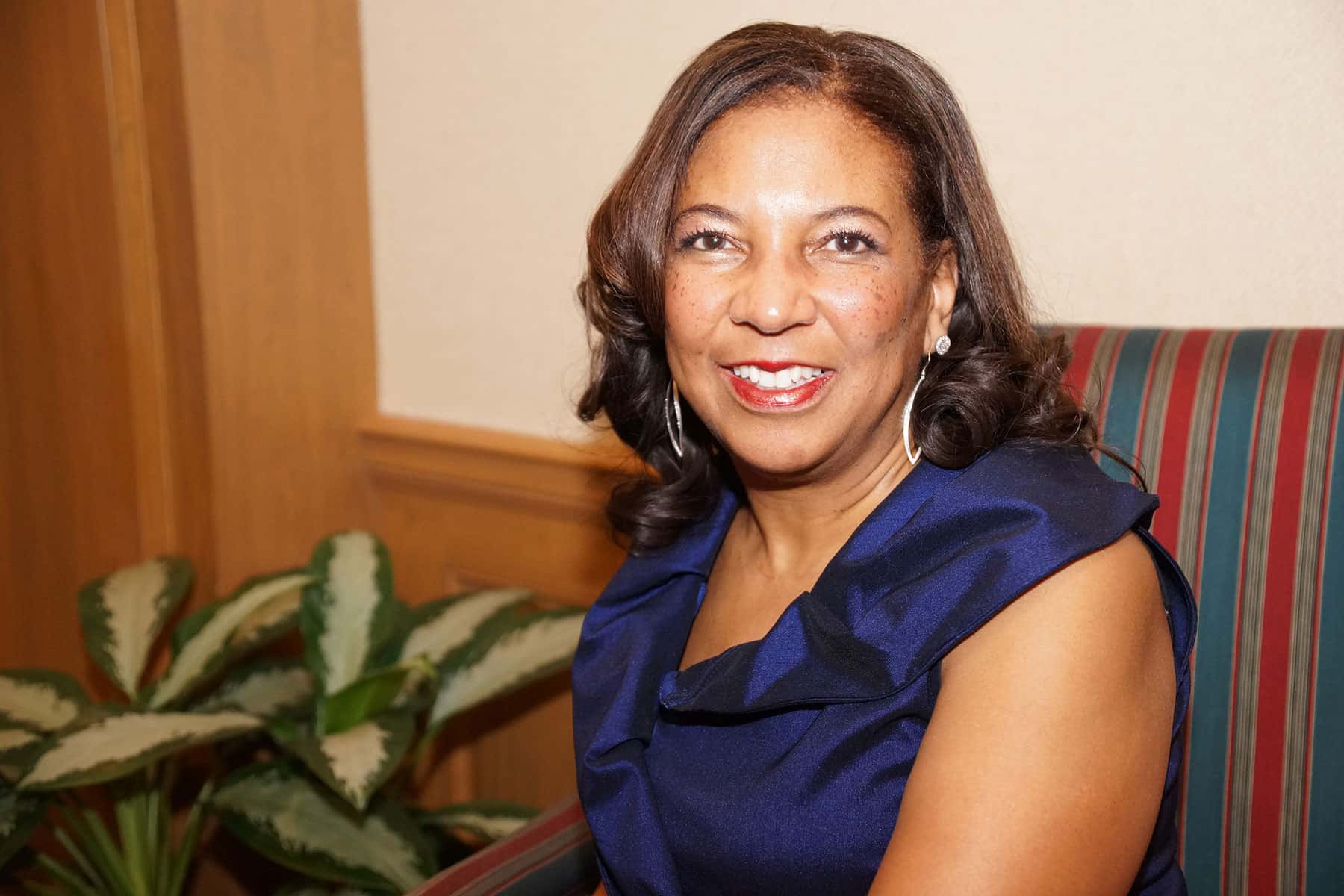 BMO Harris Bank hosted a Meet & Greet event for Dr. Eve Hall, the new President and CEO of the Milwaukee Urban League, on March 16.
Since taking on her leadership role in January, Dr. Hall has been enhancing the purpose and fine tuning the mission of the nearly century-old organization. As a result, the Milwaukee Urban League (MUL) is directing its focus to "revisit, renew, and reengage" both internally and within the communities it serves.
"We can't do business as usual, we cannot survive on our brand, we can only survive on impact and results, and when we think about it, with our legacy organizations, our corporations, our educational entities, we have to constantly be focused on improvement," said Dr. Hall. "Things are always changing, demographics, economics, but people constantly look at how we are thinking, and how we are interacting with each other. So we must revisit, reengage, renew, and rethink our framework, our strategy, our approach, and even our semantics – the use of words. We must constantly focus on equity, diversity, inclusion, and culture."
The Urban League started in New York in 1910. The Milwaukee chapter was created in 1919, with 2019 being its centennial year. Milwaukee was part of the first decade of organizations founded in America, that provided support and guidance for the almost 8 million African-American individuals and families, who were fleeing oppression in the South.
The Meet & Greet event was a chance for stakeholders to connect and talk about the goals and purpose of the Milwaukee Urban League. It was also an opportunity to welcome Dr. Hall to her new role and offer support for her efforts. Mayor Tom Barrett shared his belief that Dr. Hall would make Milwaukee even stronger.
"I consider this to be one of the most important jobs in the city," said Milwaukee Mayor Tom Barrett, who just came back from San Antonio, Texas. "I was talking about some of the challenges with other mayors at the South by Southwest Conference (SXSW), about what we face throughout the nation in different cities. One of the other Mayors asked about our Urban League, and I said we have a very strong Urban League in Milwaukee, and a new head of that organization, and we are very very excited about that. So I'm trying to spread the word around the nation, because I have so much confidence about what it can do."
As Chair of MUL, Noah A. Fenceroy expressed his enthusiasm for Dr. Hall's vision and roadmap for the future. He noted that their work was not only a model for the community, but also influential at the national level as people were watching the Milwaukee Urban League's progress and example.
"With Dr. Hall, we have someone who can definitely build upon our strong foundation and take this organization to the next level," Fenceroy said.
Cardinal Stritch University also used the occasion to recognize Dr. Hall as a lifetime faculty fellow for her exemplary work and contributions to the university.