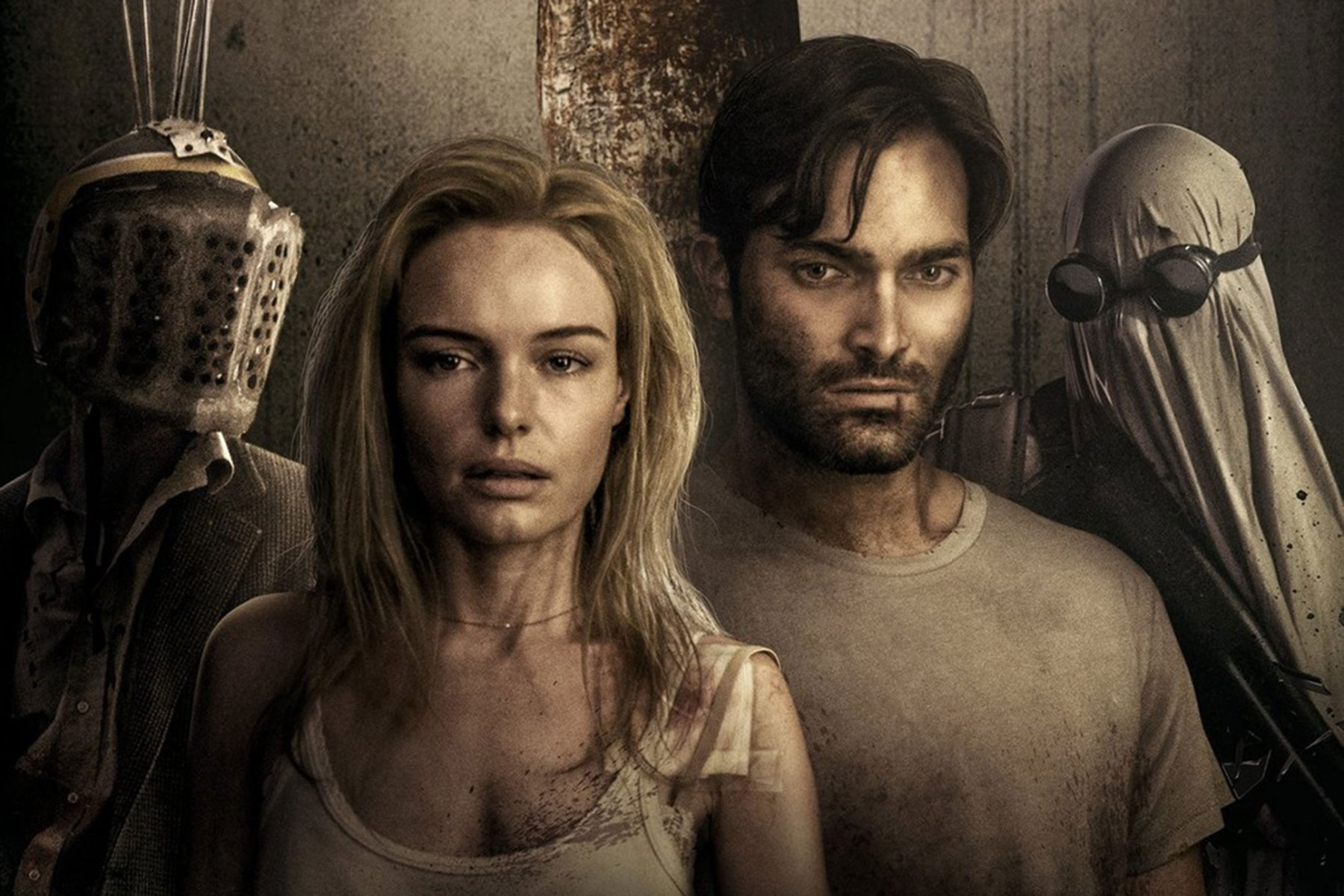 "The Domestics" is a gritty thriller released in U.S. theaters and digital Video On Demand (VOD) on June 28 and 29 by Orion Classics. The plot places the City of Milwaukee as the strategic goal in an "Escape from New York" meets "The Road Warrior" quest for safety and family reunification.
The story behind The Domestics takes place in a terrifying apocalyptic post-Trump world inhabited by savage gangs divided into dеаdly factions: White-sheeted Ghosts, metal-masked Nailers, truck-driving Plowboys, dice rolling Gamblers, and femme fatale Cherries. Although the film claims to have a love story at its core, it is surrounded by loads of intense action and old-school horror.
Kate Bosworth (Blue Crush, 21) and Tyler Hoechlin (Teen Wolf, Super Girl) star as Nina and Mark West, a suburban couple who trek from Minneapolis to find family in Milwaukee after the United States government stages a chemical attack on its own citizens, killing off most of the national population.
When Nina's parents stop answering her calls via citizen band (CB) radio, she decides to make the trip to help them. To save his marriage, Mark agrees to take her on the perilous journey through backwoods roads in rural Wisconsin, with supply and rest stops at abandoned supermarkets and deserted homes along the way.
The trip through gang-infested regions of a nightmarish America brings them into contact with the sadistic groups who now patrol the wasteland. The protagonists must work together to find safety for themselves in a desperately race across the lawless countryside. As one depraved clan narrows their search for the couple, they must work together with other survivors to stay alive.
"It was important to me that you could immerse yourself in this world that feels hopeless, but have a whole lot of fun watching it. I wanted a tone that was closer to George Miller's original Mad Max, and injected it with my own dark humor," Nelson said in a ComicBook.com interview. "For me, the other Mad Max films don't quite have an intimacy that this movie has. It's a strange world where everything kind of looks normal but it's not, and what you realize is that it's not the world but the people who have soured. I wanted to make something like that, where the world looks a little grimy and a little off, but ultimately it's these people that have turned out to be bad apples. But some of these people want to be Domestics and act civilized again."
Based on a screenplay by Mike P. Nelson, "The Domestics" was produced by Gianni Nunnari (300, From Dusk Till Dawn, Seven) and Shannon Gaulding (Safe Haven, Immortals) and executive produced by Kurt Johnstad (Atomic Blonde, A Shot in the Dark) and Adam Krentzman (Moonchild, Oh My God). Rounding out the cast are Lance Reddick (The Wire, John Wick), Sonoya Mizuno (Ex Machina, Annihilation), Dana Gourrier (The Hateful Eight, Django Unchained), Thomas Francis Murphy (True Detective, The Walking Dead) and David Dastmalchian (The Belko Experiment, Blade Runner 2049).
Originally formed in 1983 as Orion Pictures Corporation, the studio released hit motion pictures like Platoon, Amadeus, Hoosiers, Robocop, Mississippi Burning in the 1980s, and Dances with Wolves and The Silence of the Lambs in the 1990s. Reemerging as Orion Classics, it will focus on independent arthouse films with The Domestics being the first in a planned lineup of releases.