Disposal box program for medication helps fight opioid crisis while protecting Lake Michigan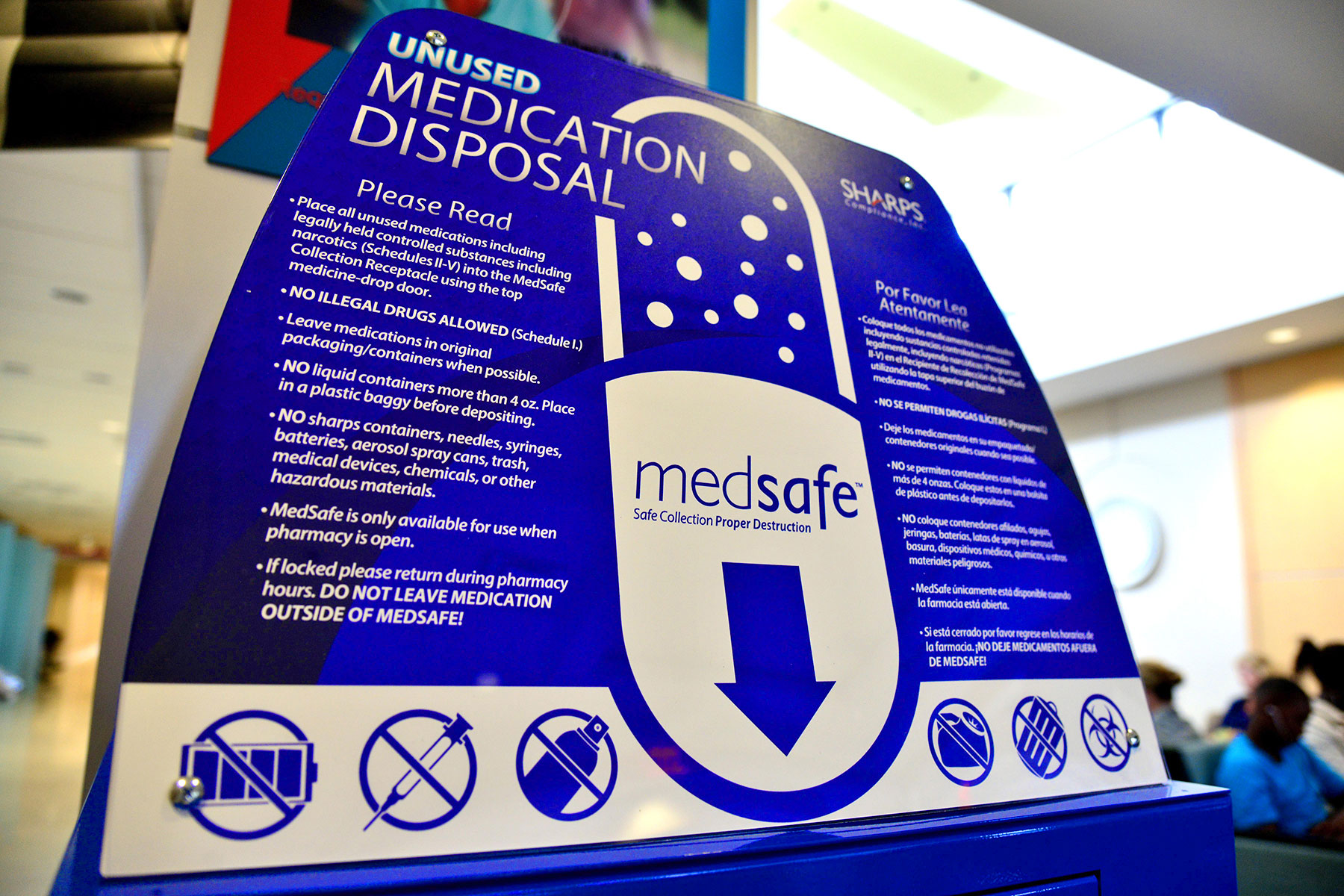 During the recent National Prevention Week, Hayat Pharmacy announced that it would be the first pharmacy chain in the Milwaukee area to place drop boxes for unused medicines at each of its locations.
National Prevention Week is an annual health observance dedicated to increasing public awareness and action around substance abuse and mental health issues. Hayat has ten pharmacy locations in the Milwaukee area, eight in the city of Milwaukee, one in Greenfield and one in Campbellsport.
"Hayat Pharmacy was the first pharmacy company in the Milwaukee area to have a drop box for unused medicine. They are so effective and so popular that we believe putting one in each of our locations is the next logical step. Safely disposing of unused medicine at a drop box is something each of us can do to combat the opioid crisis and protect Lake Michigan," said Hashim Zaibak, CEO of Hayat Pharmacy a founding member of the Take Back My Meds MKE coalition. "Hayat is proud to be making it easier for people to take back their unused medicine."
Residents of Milwaukee County can take back their unused medicine on any day of the year at one of 82 locations in the county. A map of all locations with either a drop box or drug disposal envelopes can be found at takebackmymeds.com.
"When Milwaukee County residents flush unused medicine down the toilet it goes straight into Lake Michigan because sewage treatment plants are unable to treat it," said Amber Meyer Smith, Vice President of Programs and Government Relations for Clean Wisconsin," We applaud Hayat Pharmacy's bold and decisive action that will make it easier for Milwaukee area residents to safely dispose of their unused medicine. They are playing a leading role in protecting Lake Michigan and our waterways."
Unused medicine is contributing to the opioid crisis in Milwaukee County. Eighty percent of heroin users have used unused medicine for non-medical purposes.
Take Back My Meds MKE is a coalition of 16 community organizations and businesses dedicated to making it easier for Milwaukee County residents to combat the opioid crisis by safely disposing of unused medicine.