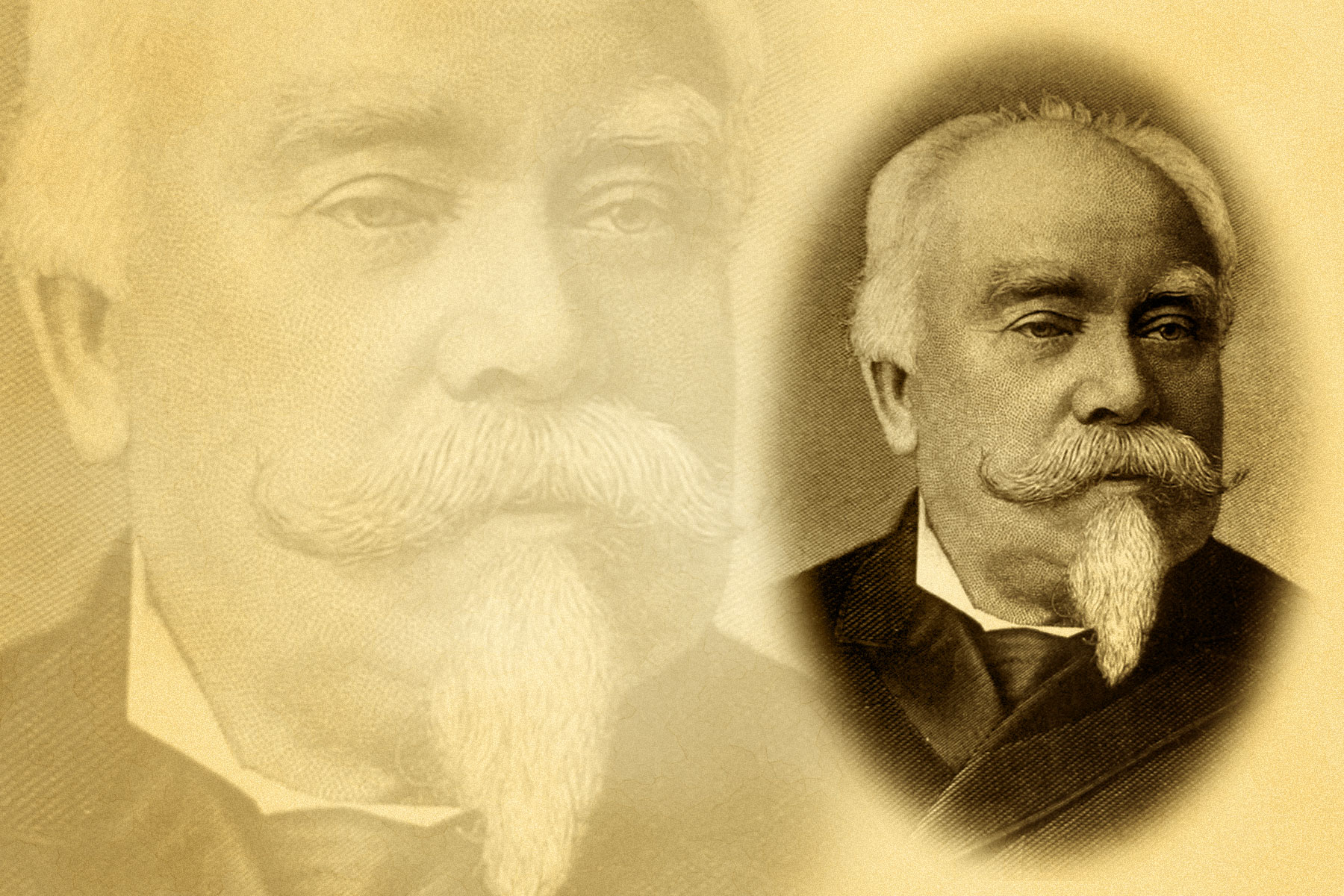 Today is the future from a century ago. During that bygone era, would young leaders of industry, government, health care, and education in Milwaukee been able to imagine the generational impact their lives would have on the city we live in today?

Commonly called the father of the Milwaukee Park System was one of many German immigrants that shaped Milwaukee. Wahl was born in Bavaria and at the age of 18, with his family, he immigrated to a farm Milwaukee area.
Subsequently he went to work in California gold fields and also had stints in Australia and Peru, clearly a person with the spirit of adventure. He briefly returned from his adventures then went to Chicago to work with his brother in the glue business.
While in Chicago Wahl was a member of the city council and school board. In 1886 he sold his business to Phillip D. Armour, whose career in the meat packing industry started in Milwaukee in association with John Plankinton.
Wahl retired upon the sale of the glue business and moved back to Milwaukee becoming active in local affairs. In 1889 Mayor Brown appointed a group of local business leaders to form the first park board with Wahl as its first president. Under his leadership the board would purchase five locations for their first parks under the Parks Board governance; they included Lake, Kosciuszko, Mitchell, West (Washington) and North.
It should be noted that there already existed both private parks, such as Schlitz Garden, Pabst Garden and Luddemann's on the Lake as well as assorted public spaces, generally small, such as Juneau Park. The Parks Board was the first governmental effort to develop and provide public spaces for a growing community. If one looks at a map of these early parks there was a definite plan to address the major geographic communities in Milwaukee insuring political as well as community support.
In honor of Wahl's community efforts a street overlooking Lake Park was named for him and a bust of him that used to be located near the Pavilion in Lake Park is now located in Wahl Park located off of Hampton and 47th street in Milwaukee.
The bust of Wahl used to be located in Lake Park near the Pavilion. Lake Park probably would have been Wahl's favorite park as he was instrumental in bringing Frederick Law Olmstead to Milwaukee to design the park.
February 12, 1829 – October 19, 1901