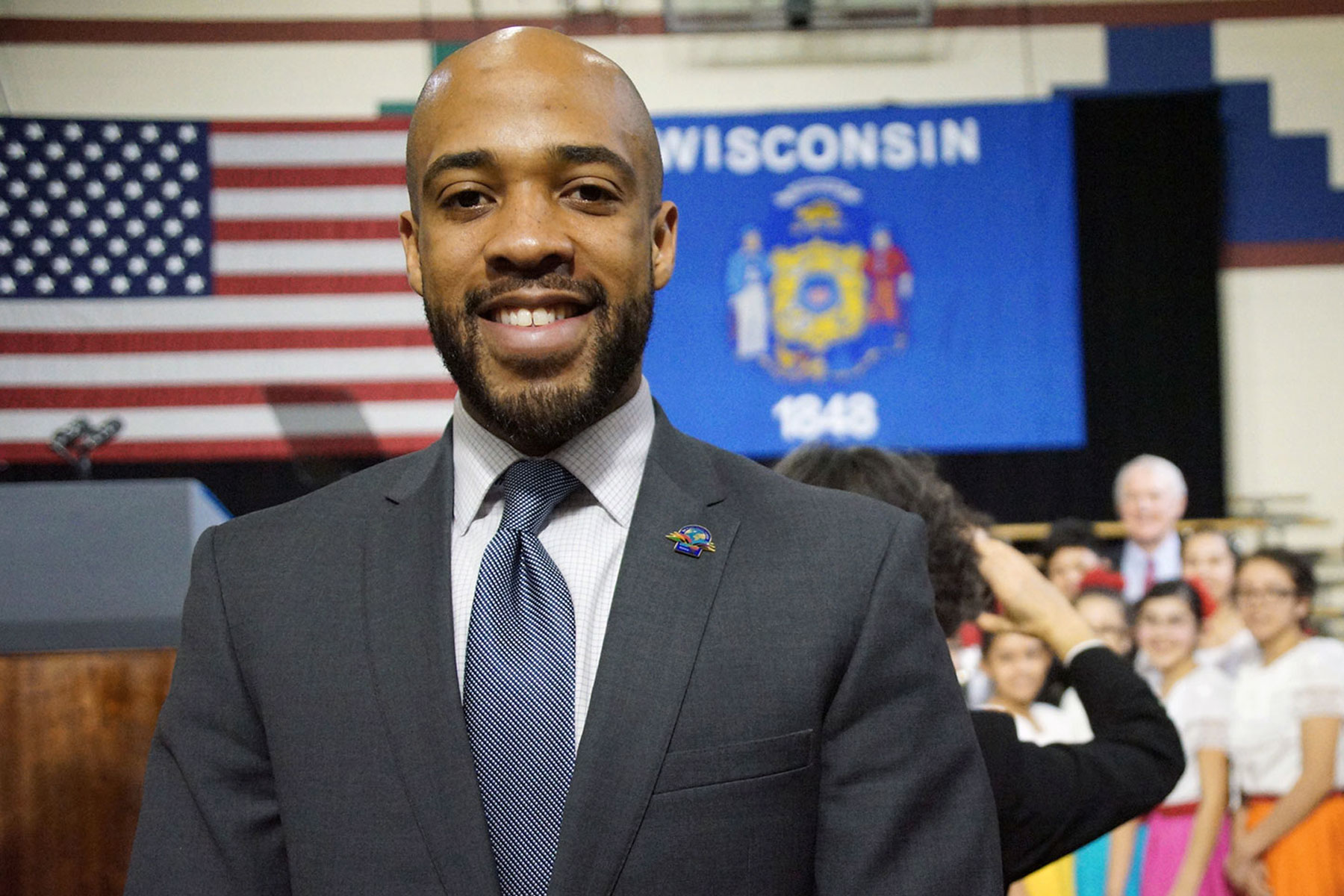 The candidate for Wisconsin's lieutenant governor was left off the election notices of three newspapers just one day before the state's August 14 primary, and he even had to convince a television station that he was still alive. At least the glitches did not cost him the election at this stage, winning with close to 68% of the vote.
Mandela Barnes, a Democrat, is a former state assembly member. Yet a day before the election on August 13 a CBS News station in Milwaukee aired a report about a fatal motorcycle accident and a photo of Barnes instead of the actual victim. His name was not included in the report, which may have caused confusion and led potential voters to believe he was deceased.
Barnes found out about the omissions in newspapers when a friend texted him. He later tweeted: "I get it, being a 31 year old statewide candidate of color may be rare, but apparently I'm invisible in at least 3 different election notices."
The newspapers in question were Kenosha News, The Lakeland Times of Minocqua, and Northwoods River News covering Rhinelander.
All the papers were able to print corrections to the election notices, and Barnes thanked his campaign volunteers in those areas for their efforts to undo any potential last-minute damage.
"How could that happen?" Barnes wondered, and he "sincerely hoped" it had nothing to do with his ethnicity or was a deliberate effort to curtail the democratic process in the state's primary.
When his campaign manager, Justin Bielinski, called the three newspapers to find out how the candidate could have been left out of the election notices, all three blamed errors with their respective county clerk offices. Two county clerk officers were then contacted, who both confirmed that Barnes was on ballots and issued election notices.
After the election results were posted on August 14, Barnes released the a statement regarding his victory in the Democratic primary for Wisconsin Lieutenant Governor.
"I am so grateful for all the support I have received this past year from Wisconsinites all across our state, as well as the effort put forth by other Democratic primary candidates on the ballot today. I also would like to congratulate Tony Evers on his hard-fought win in the Democratic gubernatorial primary – he knows that what's best for our kids is what's best for our state, and that message clearly resonates with families across Wisconsin. Today, Democratic voters showed up and sent a strong message that Wisconsin is ready for change. They know that we need transformational ideas and leadership that invest in opportunities and fairness for every child, person, and family in Wisconsin, regardless of zip code. While Republicans continue their efforts to divide us, Democrats must come together and lead with a vision. I look forward to campaigning alongside Tony Evers to elect Democrats up and down ticket all across the state to ensure a better path forward for Wisconsin communities and families."