Digital Bridge launches online store to assist nonprofits with low-cost computers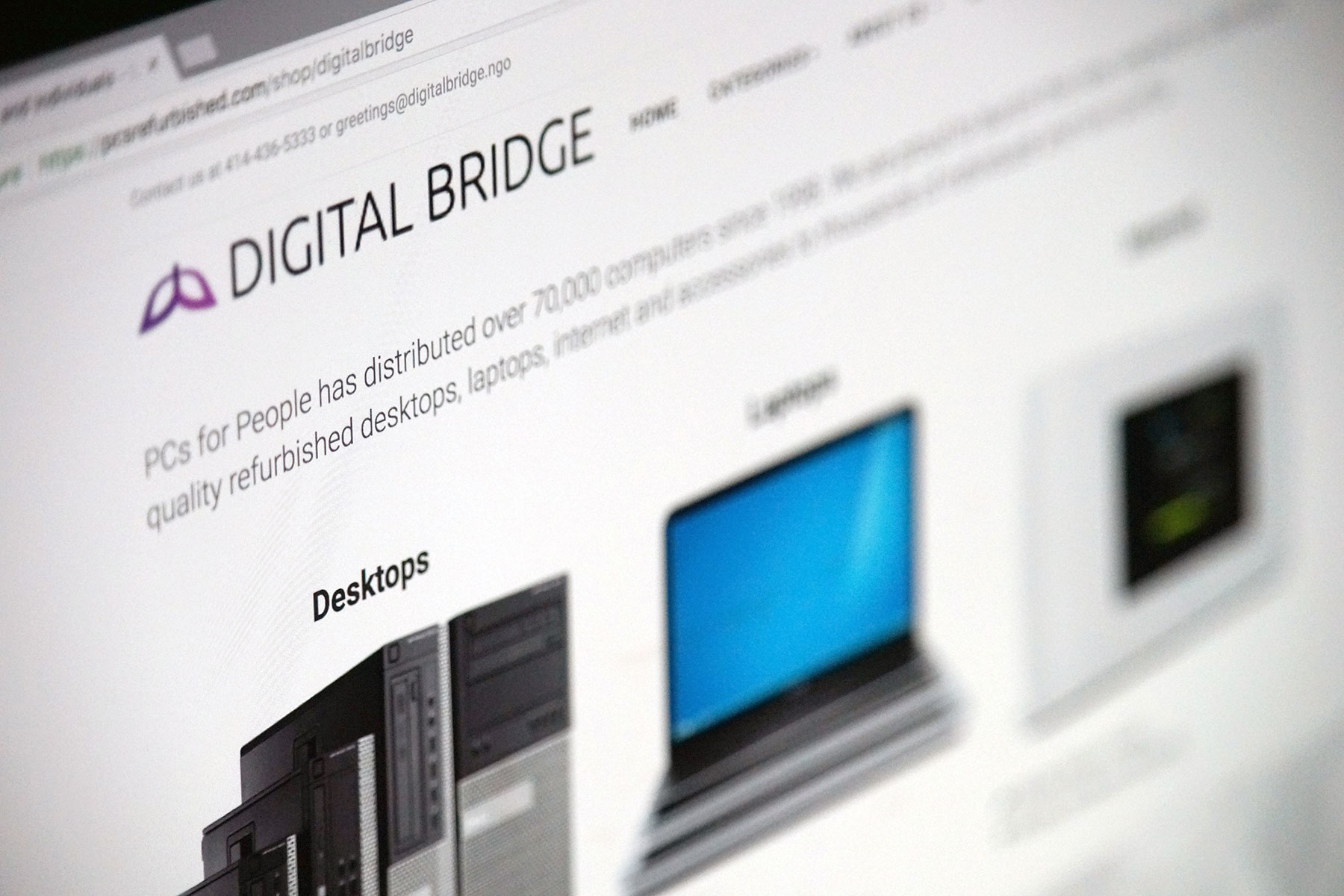 Milwaukee-based Digital Bridge recently announced that it has launched an online store, digitalbridge.shop, where eligible individuals and nonprofits can go to purchase low-cost computers, internet, and accessories.
The store offers a variety of discounted laptop and desktop models for qualifying low-income individuals and other nonprofit organizations. Qualified individuals are below the 200% poverty level or enrolled in an income-based government assistance program, while organizations must be registered as a tax-exempt nonprofit to be eligible.
Individuals and nonprofits can verify their eligibility simply by uploading a document, such as a tax or enrollment form, during the checkout process.
"Having an online store means we can provide low-cost technology to even more people and organizations than ever before," said Jeff Hanson, Executive Director and founder of Digital Bridge. "We're so thrilled that we're now able to provide an easier way for people to get our computers."
Jeff Hanson launched Digital Bridge in 2010. Since then, Digital Bridge has set up over 20 computer labs in Milwaukee and around the world.
Digital Bridge offers Windows 10 computers for as low as $75 from their new online store. Other items for sale include low-cost mobile internet hotspots and accessories such as monitors, webcams, and backpacks.
Additionally, Digital Bridge is partnering with the Nonprofit Center of Milwaukee (NPCM) to offer all NPCM members 25% off their order through March 31.
The mission of Digital Bridge is to connect underserved communities with digital resources they would otherwise not be able to access or afford on their own. To accomplish this mission, they help companies repurpose their used assets and then place them back into the community, effectively providing affordable technology to individuals and nonprofits in Milwaukee's local and global community.