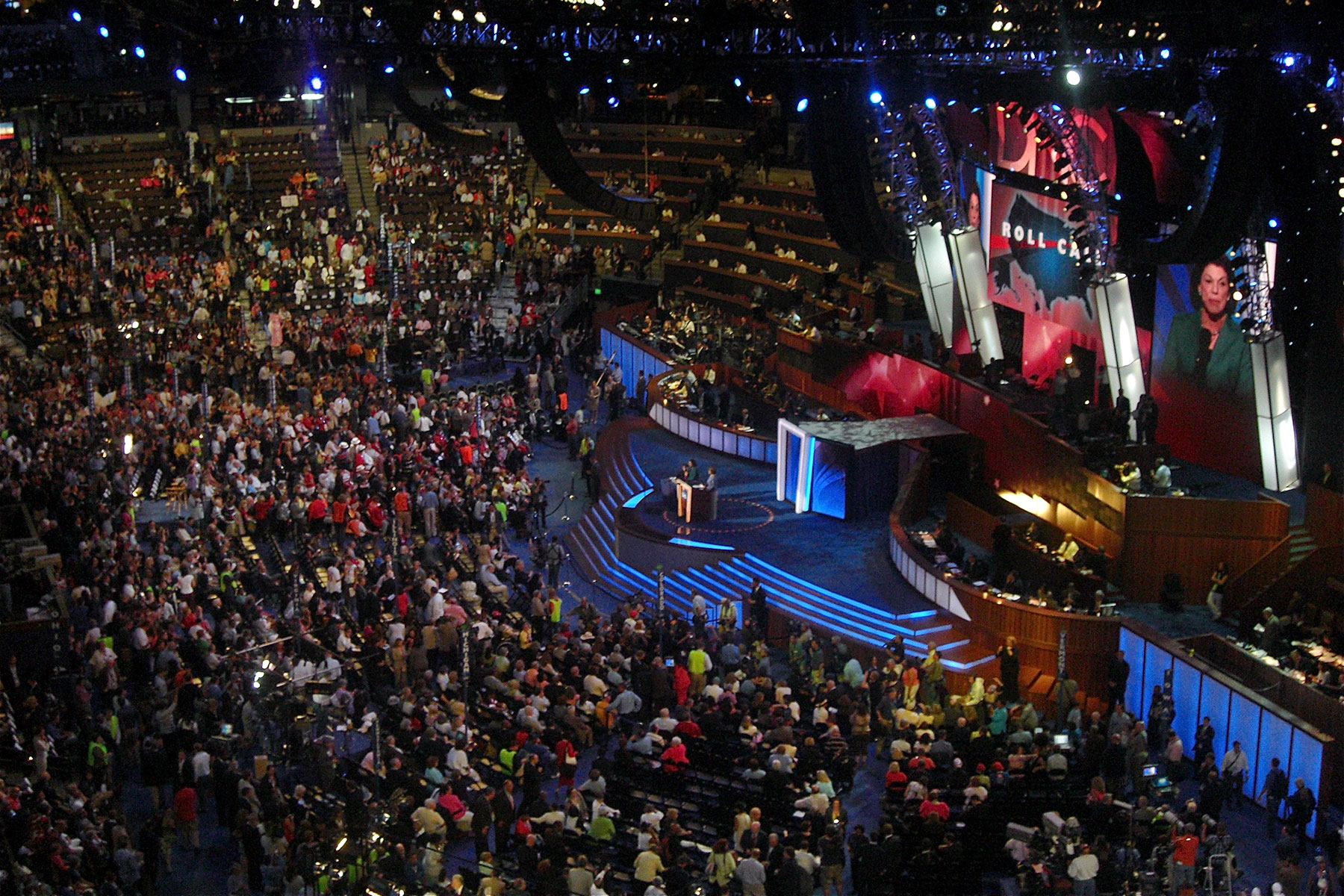 Civic leaders recently announced that the City of Milwaukee plans to bid for hosting the 2020 Democratic National Convention.
The exposure that a host city gets on both the national and international scene for the better part of a week is invaluable for exposing the region to the world.
"This is a very big day for the City of Milwaukee," said Milwaukee Mayor Tom Barrett. "We have wanted to make this bid for many years. With all of the progress and momentum our City has right now, this is the perfect moment for Milwaukee to rise on the national stage.
National Party Conventions are among the largest events that happen in the United States every four years. While the event is only four day long, the work to put on the convention takes years of planning and hundreds of workers and thousands of vendors.
"Two years ago, the DNC Convention brought 54,000 people and $231 million dollars of economic activity to the City of Philadelphia. That's the equivalent of hosting a Super Bowl," said Congresswoman Gwen Moore. "Hosting this convention should bring opportunities across the entire city, businesses big and small will have an opportunity to participate in this economic boon and share their wares with visitors to our city."
Bidding for a national convention is a rigorous process in order to ensure host cities have the infrastructure and capacity to accommodate this large of an event.
"This is going to be an all hands on deck, bipartisan effort to land one of the largest events that is held in America every four years," said Alex Lasry, Vice President of the Milwaukee Bucks. "This is Milwaukee's opportunity to take its place on the international stage and show the world exactly who we are."
For the last few months, preliminary work has been going on behind the scenes in preparation for the Democratic National Committee's request for proposals from potential host cities interested in bidding on the 2020 DNC Convention.
"This is a tremendous opportunity to showcase the world class facilities, business climate and opportunities that Milwaukee and Wisconsin have to offer," said Tim Sheehy, President of the Milwaukee Metropolitan Chamber of Commerce. "This is one more way that Milwaukee will draw the eyes of world to see why this is such a great place to live, work and play."
The DNC's process for selecting the host city has typically included:
DNC Issues Preliminary Inquiry re: expressions of interest (late winter)
DNC issues formal Request for Proposals. (spring)
DNC Site visits finalist's cities. (late summer)
Formal Announcement of Host City. (Winter 2018/Spring 2019)
Neither Milwaukee, nor any other city in Wisconsin, has never played host to one of the two major political parties' national convention.