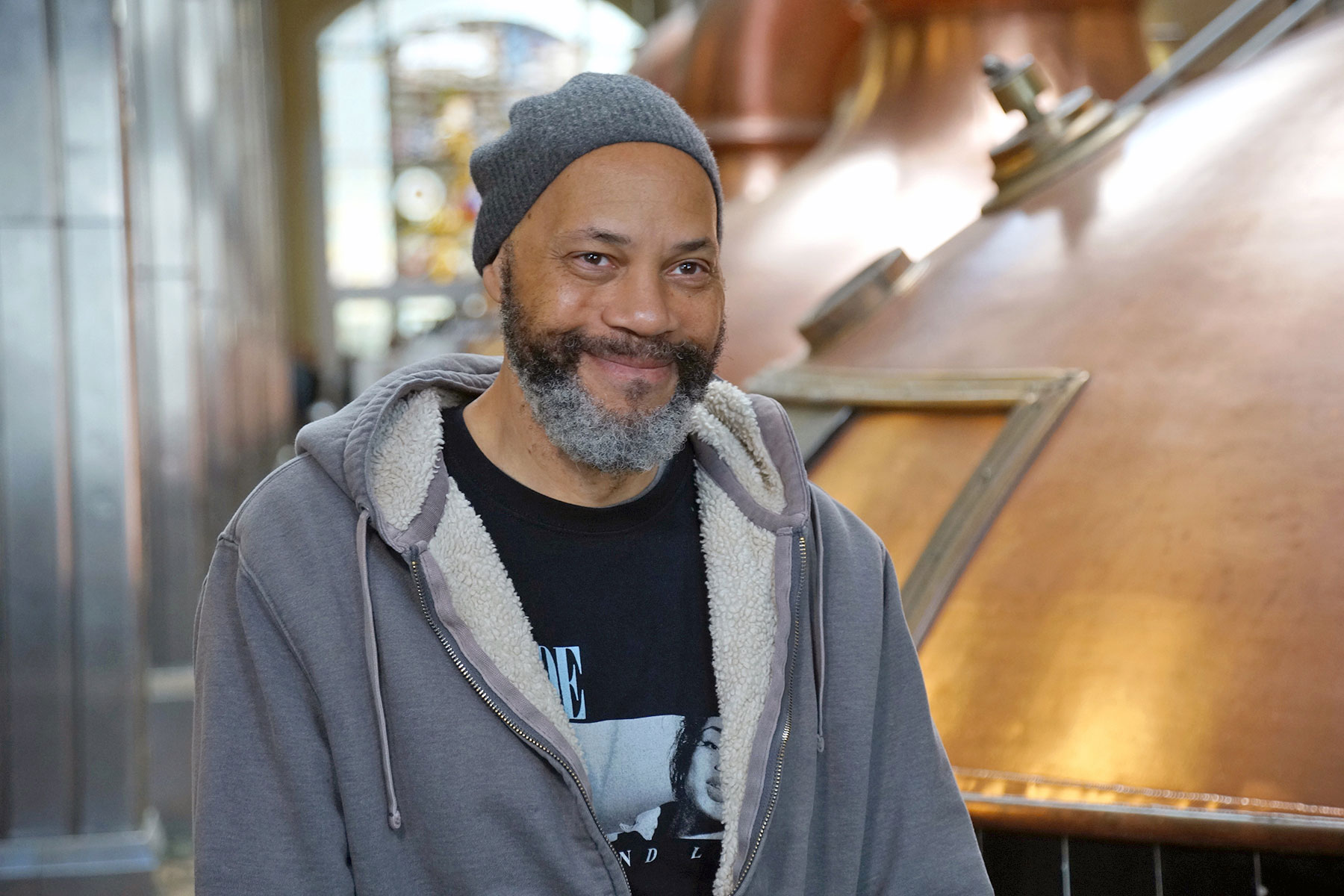 Oscar-winning filmmaker and Milwaukee native John Ridley announced the creation of NO STUDIOS, a hub for the creative arts in downtown Milwaukee, during a February 27 press conference at the Brewhouse Inn.
Ridley, along with business partner Chris Abele, has purchased a 40,000 square foot building at 1037 West McKinley Avenue in the newly developed Pabst Brewery Complex. The building is currently undergoing extensive renovations in order to create a social space dedicated to the creation, curation, and presentation of art.
NO STUDIOS is a for-profit venture that aims to become a sustainable model for bringing arts to the city. It will include long-term and short-term office space for local individuals, organizations, and companies in creative fields, a 50-seat screening room, food and beverage services, galleries, as well as a rooftop event space with expansive city views.
"Something that we just don't hear enough in our lives – personally or professionally – is 'yes,' which is a big reason why this is called NO STUDIOS. 'No' is actually a Sino-Japanese root word for art, skill, and for talent (能 Nō). Because my major in college was East Asian languages and culture, I thought that was a nice connection," said Ridley. "Also, we hear 'no' too much in life. Art is forged against the word 'no' and finally saying, 'I don't care what other people think we can accomplish.' So we want to build a space that flips the word, and not have it be a negative word but have it be a positive one."
The design of the space will be comfortable, open, modern, and inviting, encouraging collaboration among tenants and welcoming diverse communities across the city to celebrate art together.
In addition to serving as a physical space for the creative community and art lovers in Milwaukee, NO STUDIOS will present year-round programming that will both provide an opportunity for local artists to present their work as well as bring in renowned artisans and artists working in a variety of creative fields from around the world to share their knowledge and work with Milwaukee audiences.
NO STUDIOS will open in September with a weekend of programs highlighting the many uses of the space, including film screenings and discussions, dance and music performances, readings, as well as photographic and fine art exhibitions.
"I was born and raised in Milwaukee and have family here. I'm proud to be from this city and I'm excited about giving back," added Ridley. "With NO STUDIOS, we want to create a place where people can socialize with purpose and go about the hard work that's at the core of creativity, as well as come together and celebrate art. Our goal is to make the space itself, and Milwaukee by extension, a destination for artists, artisans and patrons from across the country, and around the world.
The list of tenants currently on board includes Milwaukee Film, Milwaukee Filmmaker Alliance, 371 Productions, Custom Reality Services, UWM School of Film, and Marquette University. Milwaukee Film will occupy an entire floor in the building and is slated to move in this spring.
NO STUDIOS is partnering with local businesses Abacus Architects, Associated Bank, CSA Commercial, Greenfire Management Services LLC, marketing agency Rev Pop Inc., and communications firm Buzz Monkeys Inc.
John Ridley's critically acclaimed documentary about the Los Angeles uprising LET IT FALL: LOS ANGELES 1982-1992 premiered in theaters and aired on ABC in April 2017. It is currently available on Netflix. Ridley previously won an Oscar for writing 12 Years a Slave and was the creator, director, and executive producer of ABC's Emmy-winning series American Crime. His limited series Guerrilla, with Idris Elba, Freida Pinto, and Babou Ceesay, aired last year on Showtime and Sky.
These photos were taken during the February 27 press conference, and during an interview session with Joanne Williams for an upcoming segment on the Milwaukee PBS show Black Nouveau.