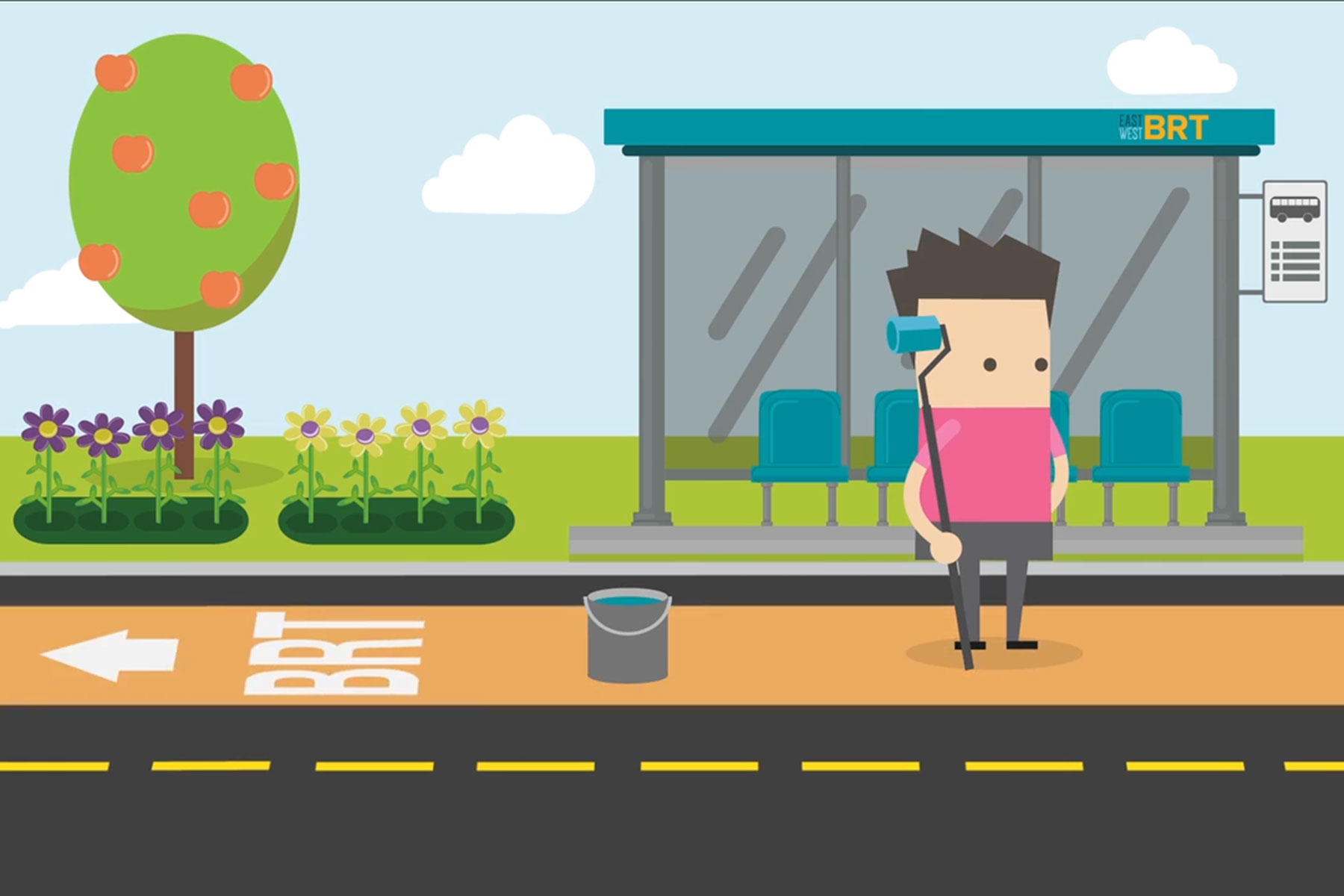 Local residents are being asked to give feedback on the location of the proposed East-West BRT dedicated lanes, as well as the locations and design of the planned stations, at two public meetings held on June 7 and 8.
This was the first opportunity for the public to see project details for the Bus Rapid Transit (BRT), station designs, and service renderings for the planned nine-mile, regional route. Both meeting locations offered free parking and are accessible via transit.
Milwaukee County and the Milwaukee County Transit System (MCTS) are seeking input about the route that will connect major employment, education, and recreation destinations through downtown Milwaukee, Milwaukee's Near West Side, Marquette University, Wauwatosa, and the Milwaukee Regional Medical Center. The project is expected to reduce congestion, spark economic development, and speed up travel times through the area.
The BRT project comes as a key recommendation from the Vision 2050 plan for regional land use and transportation. The study was published by the Southeastern Wisconsin Regional Planning Commission (SEWRPC), an organization established in 1960 as the official areawide planning agency for the southeastern region of the State. SEWRPC serves the seven counties of Kenosha, Milwaukee, Ozaukee, Racine, Walworth, Washington, and Waukesha.
SEWRPC was created to provide objective information and professional planning initiatives to help solve problems, and to focus regional attention on key issues of regional consequence such as Highways, Transit, Sewerage, Water Supply, Park and Open Space Facilities.
Vision 2050 was a long-range plan for land use and transportation in the seven-county Southeastern Wisconsin Region, for improvements including public transit, arterial streets and highways, and bicycle and pedestrian facilities, to the year 2050 in order to attract residents and businesses.
The study recommended significant improvements to and expansion of public transit in Southeastern Wisconsin, including eight rapid transit lines, four commuter rail lines, and significantly expanded local bus, express bus, commuter bus, and shared-ride taxi services. Routes and areas served by the recommended transit system would provide those without a car access to jobs, education, and other daily needs.
For individuals who could not attend the two BRT public forums, information and feedback options will be available online starting the week of June 12 at EastWestBRT.com.