Democraticfest: DNC 2020 Host Committee to hold Delegate Welcome Party at Henry Maier Festival Park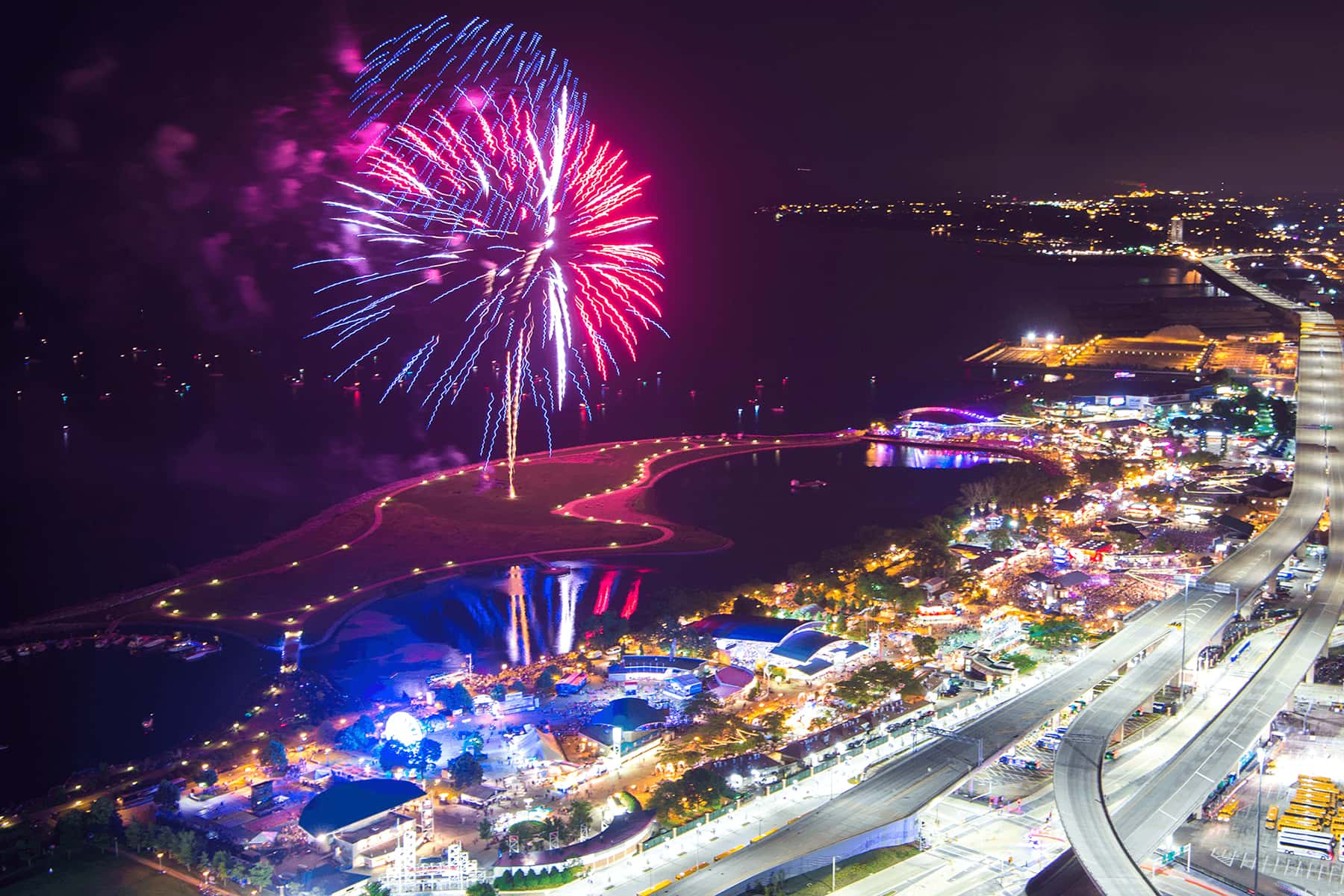 The Milwaukee 2020 Host Committee announced on February 7 that the Henry Maier Festival Park, home to Summerfest, would be the site of the official Delegate Welcome Party for the Democratic National Convention.
The event will take place on Sunday, July 12, 2020, and will serve as the official introduction for delegates to the city of Milwaukee, before the convention kicks off on July 13.
"Milwaukee is a great place on a Great Lake, and by hosting the Delegate Welcome Party on the Summerfest grounds, we can showcase one of our city's finest assets to the world," said Milwaukee Mayor Tom Barrett, Co-Chair of the Host Committee. "It's the perfect opportunity to set the stage and give convention delegates a first glimpse of America's Fresh Coast."
The delegate welcome party will take place on the north end of the Summerfest grounds, providing a view of the Lake Michigan shore to the several thousand delegates who will be invited to attend.
"As the home of Summerfest, The World's Largest Music Festival, we have an incredible opportunity to showcase why Milwaukee is known as "The City of Festivals." We could not be more thrilled to roll out the red carpet for the thousands of delegates from every corner of the nation," said Don Smiley, President & CEO of Milwaukee World Festival, Inc.
As part of its host duties, the Milwaukee 2020 Host Committee is responsible for organizing three large events during the week of the convention – the Media Welcome Party that will take place on July 11, the Delegate Welcome Party that will take place on July 12, and the Volunteer Appreciation Party that will take place on July 17. The locations for the other two events will be announced in the coming weeks.
Hosting the events associated with the 2020 Democratic National Convention will require a robust, diverse, and engaged team of 15,000 volunteers. In order to recruit that volunteer force, the Host Committee recently launched its official volunteer portal. The portal will serve as an essential resource for volunteers leading up to and during the Democratic National Convention in July, allowing them to view opportunities as they become available, apply for shifts, and communicate with convention organizers.
© Photo
Milwaukee World Festival, Inc