Worst kids in history make this year's First Stage show the best Christmas pageant ever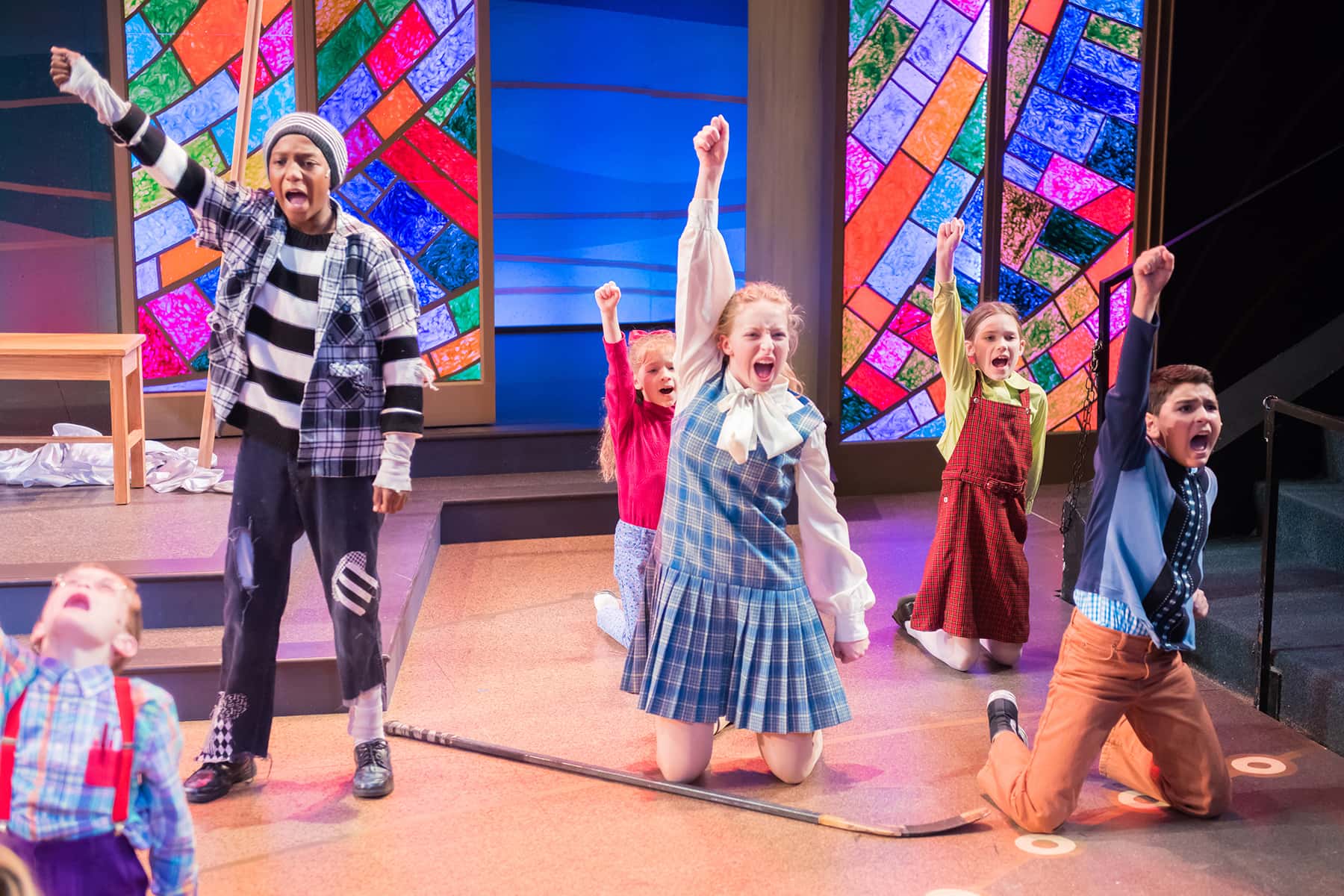 A fun and new musical adaptation of an audience favorite comes to First Stage this holiday season. The 90 minute live-stage performance of "The Best Christmas Pageant Ever: The Musical" runs from November 23 to December 26 at the Marcus Center's Todd Wehr Theater, located at 929 N. Water Street in downtown Milwaukee
Created by the talented husband and wife team of Jahnna Beecham and Malcolm Hillgartner and based on the play by Barbara Robinson, The Best Christmas Pageant Ever: The Musical is filled with catchy, 1960s-inspired original music and a delightful story that both young and old will enjoy.
Director and First Stage Alumni Molly Rhode has had a long association with The Best Christmas Pageant Ever: The Musical. She played Mindy the narrator in the 1990 version, was the tech intern for the 1992 staging of the play, and choreographing both the 2003 and 2009 versions.
"I'm excited to work on a new adaptation of this story that I love so much! I'm very impressed with this new version and am eager to share the show's message with a new generation of young actors and audience," said Rhode. "I've always found this story compelling because of its message of compassion, empathy, inclusion and the power of community. These are critical life skills; and we all need to be reminded of their value. It's a joy and an honor to work on this material with this group of young people."
The Best Christmas Pageant Ever began as a book written by Barbara Robinson. It is the story of a church Christmas pageant and one unruly family called the Herdmans. The six Herdman siblings, Ralph, Imogene, Leroy, Claude, Ollie and Gladys, are considered "the worst kids in the whole history of the world."
The children eat doughnuts that were bought for the firemen, write dirty words on the shell of a girl's turtle, and put tadpoles in the drinking fountain. Known for cigar smoking, fighting, and curse words, the whole town is horrified when they hear the Herdmans were cast to star in the annual Christmas pageant.
The kids have never heard the Christmas story before. Unsurprisingly, disaster strikes as rehearsals begin from the constant fights between the Herdmans. When the big day arrives, the whole town shows up just to see what the children will do this time. Yet, the show goes on and, once the Herdman kids get into the holiday spirit, the pageant comes alive with unique twists and clever songs.
During the performance church congregation begins to look past the rough exteriors of the Herdman kids who find themselves transformed in the process. The Herdmans experienced the magic of the Christmas story for the first time. To the surprise of the audience, they rise to the occasion, defy expectations, and make this year's show the best Christmas pageant ever.
"We are so thrilled to have Molly back with us to direct this year's holiday production. Her long association with First Stage as a Theater Academy member and Young Performer, as well as her intimate knowledge of the production as both a performer and choreographer, makes her uniquely qualified to direct this year's new musical adaptation," said Jeff Frank, Artistic Director.