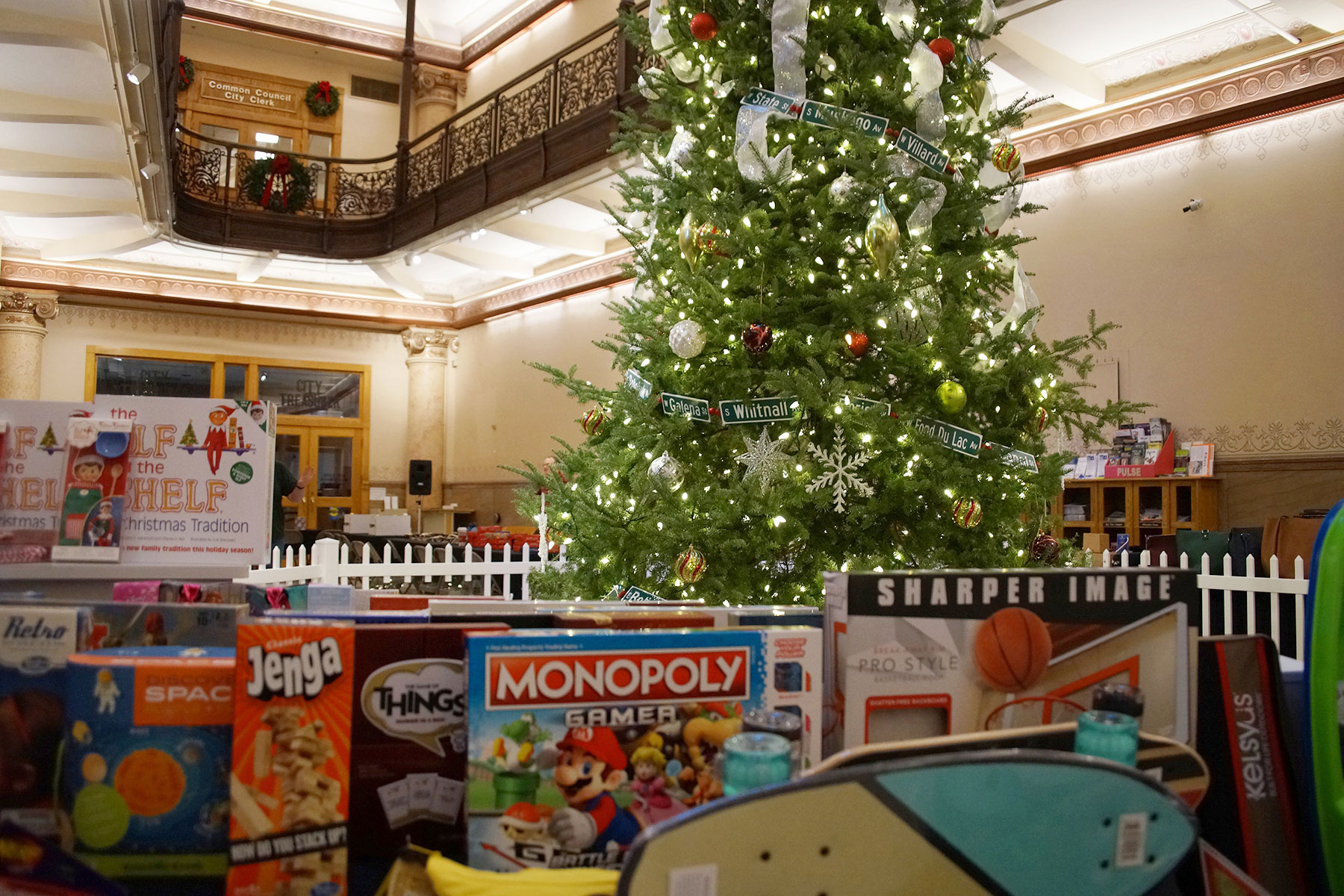 The City of Milwaukee and Milwaukee County's 13th Annual Holiday Drive concluded on December 16 after three weeks of collection. Due to the COVID-19 pandemic, items were not collected at drop boxes this year.
Instead, the public made their donations fully online through two Amazon Wish Lists and the Holiday Drive GoFundMe page. This year's Drive spread holiday cheer to Milwaukee-area individuals and families seeking housing and support services at both Hope House of Milwaukee and The Guest House of Milwaukee.
"This year, we were amazed by the community's generosity in supporting our 13th Annual Holiday Drive," said Mayor Tom Barrett. "Because we had to conduct the drive entirely virtually, we were unsure if we would see the same levels of participation that we have come to expect. This certainly wasn't the case. Milwaukeeans went above and beyond in helping to make the holiday season a little brighter for the individuals and families at both the Hope House and Guest House of Milwaukee."
Hundreds of household necessities, essential clothing items, children's activities, books, bedding, linens, cookware and window insulation kits were donated by the community through the Amazon Wish Lists and through personal donations. The community also provided monetary donations totaling over $5,000. The Holiday Drive GoFundMe page campaign goal of $2,000 was more than doubled.
"I'm happy that despite all the challenges of this year, we can continue the holiday tradition of partnering with the City of Milwaukee to give back to residents in need," said Milwaukee County Executive David Crowley. "The Annual Holiday Drive is a reminder of the generosity of Milwaukee County residents, but also the struggle many of our neighbors face even after the holidays pass us by. Our commitment to creating a healthy, thriving community does not end with the holiday season. I know the Milwaukee County community will continue to support one another as we weather this public health crisis together."
The City of Milwaukee surprised Hope House of Milwaukee and The Guest House of Milwaukee with $10,000 worth of items on their wish lists. These items included: nonperishable food items, personal hygiene and safety products, cleaning supplies, essential clothing items, bedding, linens, cookware, infant necessities, air mattresses, window insulation kits, appliances and personal protective equipment. The community's financial donations and the Brewer's Community Foundation provided financial support in supplying these items.
"The outpouring of generosity has been completely humbling and totally overwhelming. Thank you for making the holidays special for the homeless families we serve and the families in our Rapid Re-housing program," said Jim Farrell, Development Director of Hope House of Milwaukee.
Since 2007, the City of Milwaukee has held an Annual Holiday Drive. City of Milwaukee employees, community partners, businesses and residents have risen to the challenge and collected thousands of toiletries, snacks, goodies and more to help bring a little holiday cheer to those in need during the holiday season.
"For nearly 40 years, Guest House of Milwaukee has been working to develop and deliver innovative solutions to support Milwaukee's homeless and housing insecure. The generosity of our community this year has, again, proven critical to our success and our ability to meet the needs of our clients," said Cindy Krahenbuhl, Executive Director of the Guest House of Milwaukee. "We're grateful not only for the donation of items but also for the opportunity to raise awareness to the critical and complex needs of so many that are often overlooked. Thank you to Mayor Barrett and County Executive Crowley for your partnership and advocacy and to all those working to end homelessness in Milwaukee."