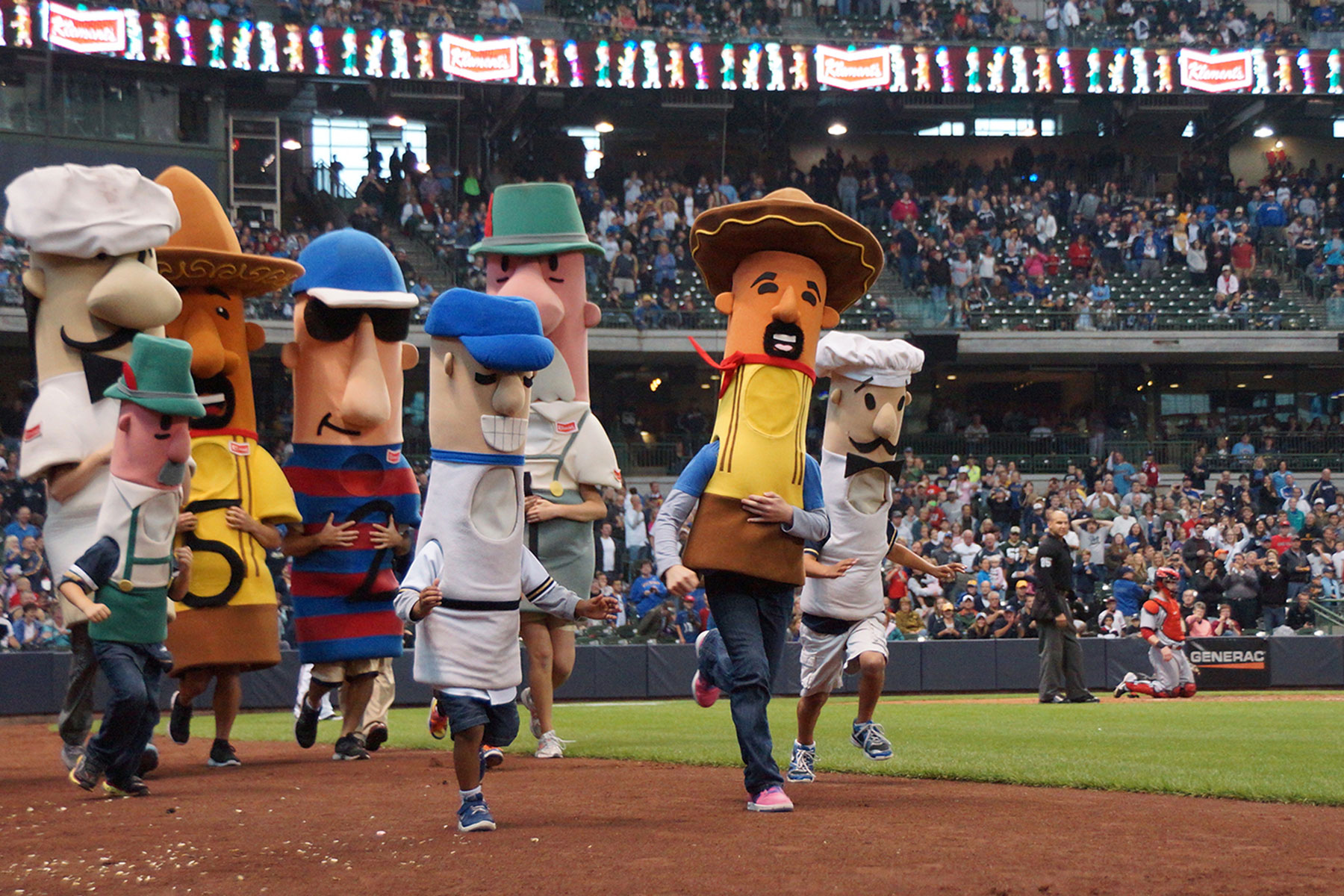 What began as dancing pixels across the former County Stadium scoreboard in the 1990s, evolved into a popular costumed race at Miller Park that gained fame throughout Major League Baseball.
But the Klement's brand will no longer be displayed on the Polish, Italian, Brats, Chorizo, or Hot Dogs, as they race around the ballpark when the 2018 season begins this spring.
Tom Danneker, CEO of the Klement Sausage Company, released a letter to his employees on January 23 saying, "All good things come to an end, and the Brewers have decided to discontinue our partnership with them."
For more than 25 years, Klement's was the official sausage and hot dog provider of the Milwaukee Brewers. The local company and community supporter moved with the old Brewers Stadium to the new, and from the American League to the National League.
Klement's was negotiating its regular contract terms with the Brewers, intending to extend and continue its partnership with the ball club and their fans, when the unexpected news was delivered.
"Unfortunately, the Brewers abruptly and without explanation cut off our negotiations," explained Danneker. "To our surprise, weeks later the Brewers informed us that they signed with another undisclosed company, and we would not have the opportunity to match the deal or negotiate."
Given the company's history and commitment to the Brewers, the decision was a surprising and disappointing development. Since The Famous Racing Sausages appeared in ESPN commercials and All-Star Games, they inspired over a dozen imitators, and appeared at countless charity events around Milwaukee and Wisconsin. Klement's had volunteered their licensing rights to Major League Baseball.
Danneker said that the company's brand remained strong and rooted in the Milwaukee community, and that they would continue to leverage their popularity with fans. No immediate statement regarding the decision to end its long-time relationship with Klement's was release by the Brewers.