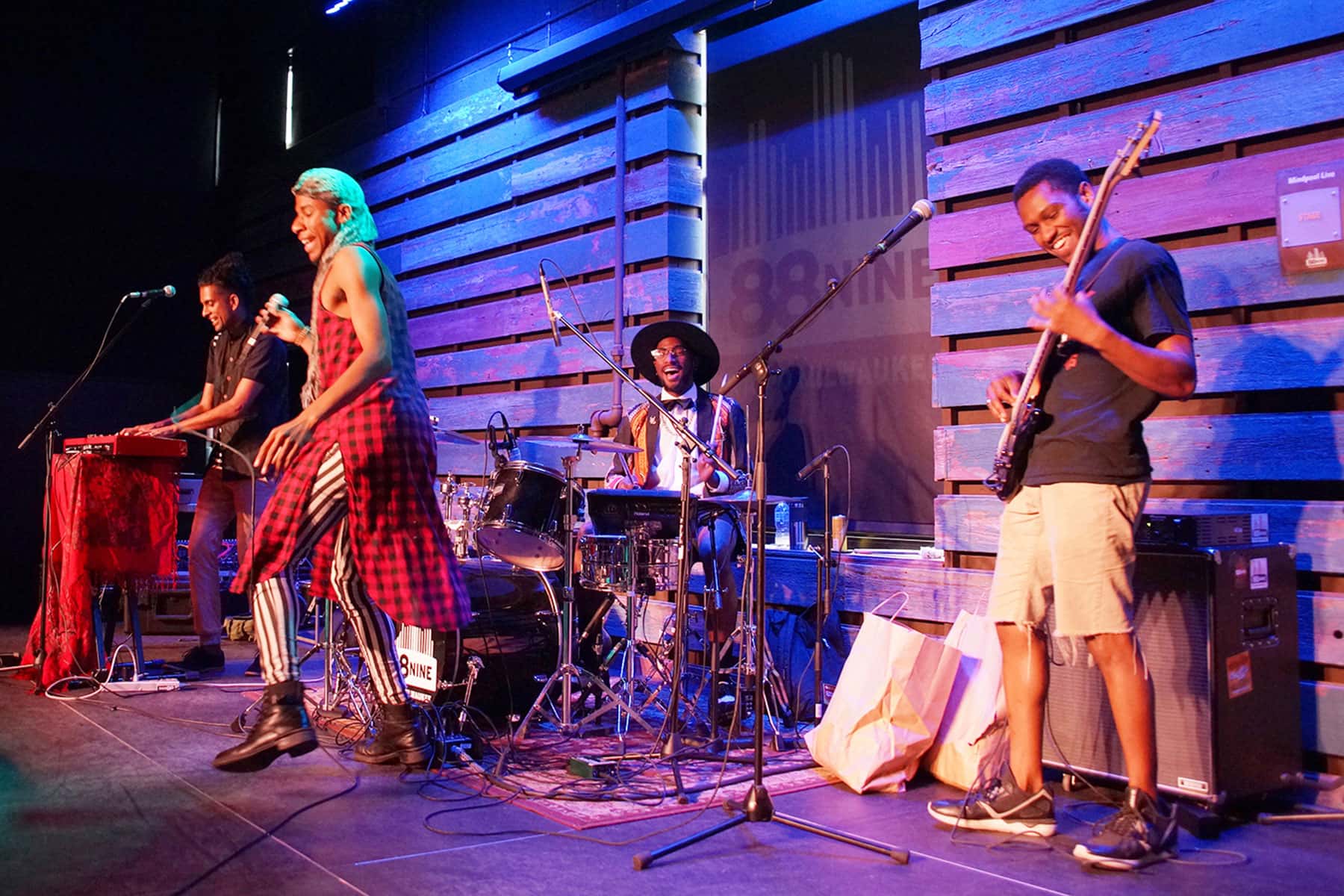 88Nine Radio Milwaukee launched its 2nd Annual "No Empty Backpacks" initiative on July 24, as a public drive to collect needed school supplies before August 27.
As the summer sun sets on the month of August, parents are busy buying school supplies for the upcoming school year. The excitement of a new backpack and clean notebook are universal to students.
But many local parents experience a harsh reality when facing the first day of school. Not from the absence of their children after the summer break, but that they cannot afford the supplies their kids need to start the academic year.
"Supporting MPS students by helping them have the supplies they need while at school is just one way we are activating the community to hope make Milwaukee a better place," Ken Sumka, Assistant Program Director at 88Nine. "88Nine is committed to supporting our community. Whether that be supporting the local music scene or education efforts. Our mission is to be a catalyst in creating a better more inclusive and engaged Milwaukee."
Thanks to partners and listeners, last year the community-focused station collected over 22,000 items for five Milwaukee Public Schools (MPS) schools. Providing children with the needed resources and tools help them to succeed in the classroom, and the experience can have a big impact on their life.
"School supplies shopping was always something I looked forward to when I was young. I'm hoping our efforts help MPS kids and families, and also help the dedicated teachers in our city," said Sarah Fierek, Director of Underwriting Partnerships at 88Nine. "We need to remember to lend a helping hand, even the smallest of kind gestures can impact our world. I strive to keep that spirit alive, as I believe it propels us to a greater future."
Solo artists Lex Allen, WebsterX, Siren, Q then Sun, Lorde Fred33, and Bo Triplex formed the collective New Age Narcissism, the performances of this supergroup reflects the current music scene in the area, which is collaborative.
The trend runs counter to Milwaukee's typical nature of silos and segregation, across business and culture. Instead, local musicians have been supportive in many ways, including showing up each other's shows.
New Age Narcissism's embodiment of support and collaboration made them the perfect partner to promote 88Nine's "No Empty Backpacks" school supplies drive.
Every Thursday at 5:30 pm, 88Nine Radio Milwaukee brings the best of Milwaukee music to its performance space. The 414 Live program is free and open to the public, and on August 17 it featured the collective of music talent.
"We did a performance and workshop at Messmer High School and that turned into a performance with the whole group. And we did four weeks of workshops which turned to a video that's online," said Q The Sun. "The whole basis not just music, but music production, audio production, storytelling, poetry, self-confidence – having confidence in your voice and team building exercises, and we talk about our lives and how we got were are.
Members of the audience brought school supplies to the performance, which was part of the campaign to drive public participation. Donation bins have been setup at Radio Milwaukee in Walker's Point, Milwaukee Business Journal, BelAir Cantina locations and select Educators Credit Union locations. Donations will go to help students at Carson Academy of Science, Thurston Woods Elementary School, Victory School, Mitchell Elementary School, Hi Mount Community School, and Lancaster School.
Fierek explained that she was a part of the Milwaukee Business Journal's 40 Under 40 Class of 2015, which included Superintendent of Milwaukee Public Schools Dr. Darienne Driver.
"Our class was hungry to get involved in the community and put our time and treasure toward things that are making Milwaukee a better place," said Fierek. "I had heard some MPS students might have a backpack, but not the supplies needed to ignite their inspiration for the school year ahead. The 'No Empty Backpacks Drive' really started as a way we could help kids and also help support Dr. Driver's efforts at MPS."
"No Empty Backpacks" school supplies drive is presented by 88Nine and Milwaukee Business Journal, with support from Michael Best & Friedrich, CH Coakley, Educators Credit Union. A supply list for students, from pre-school to middle school, can be found online.
Flowers for Dreams, partnered to donate a backpack with school supplies for every flower bouquet sold in Wisconsin in the month of August. Their mobile flower stand was also setup outside the 88Nine studio during the 414 Live event. Flowers for Dreams was founded on the mission that every bouquet benefits an amazing local charity.