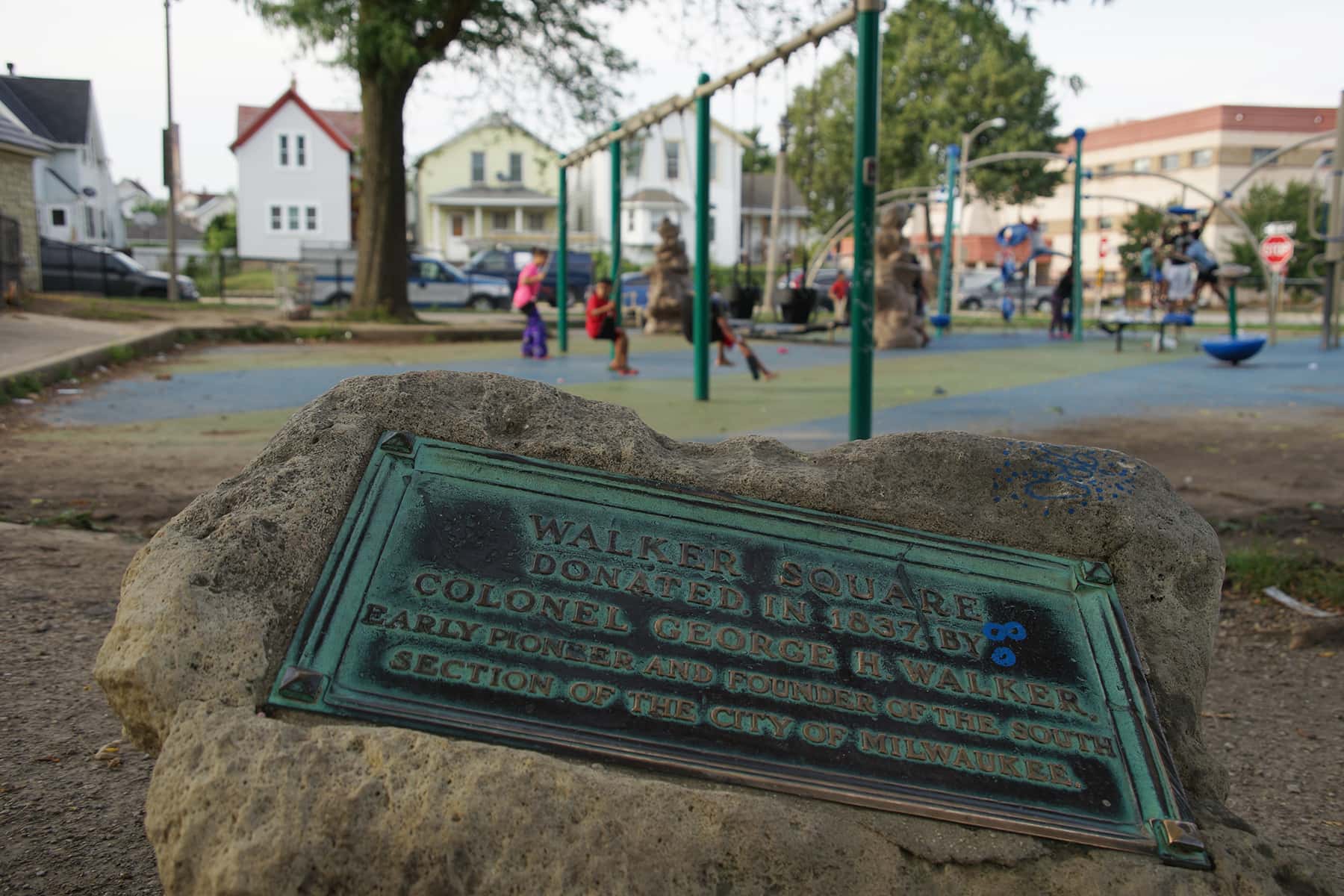 Milwaukee County currently faces two pandemics: COVID-19 and racism. County, City, and local community partners announced the launch of the We Care Crew on June 16, a community resourcing initiative, to support communities of color during this challenging time.
The We Care Crew, whose name acknowledges the historic distrust of government among communities of color, includes partners from Milwaukee County's Office on African American Affairs (OAAA), Department of Health & Human Services (DHHS), Milwaukee County Parks, Milwaukee County Sheriff's Office (MCSO), Milwaukee Police Department (MPD), City of Milwaukee Health Department & Office of Violence Prevention (OVP), 414Life, Safe & Sound, the PEAK Initiative, and other community partners. These organizations are working deliberately and collaboratively to show that they do care – and to channel resources where they are most needed in the community.
"We are thrilled to work with our partners in launching the We Care Crew for our communities of color that have been so severely impacted by these two pandemics. The We Care Crew is an important part of the county's initiative to achieve racial equity and ensure that everyone in our county has the resources they need to thrive," County Executive David Crowley said. "We can do a better job at getting vital resources particularly to our communities of color, and this work strives to do just that – in collaboration with other partners across the city."
Together, these groups are committed to engaging communities in public health education and providing supportive resources using Milwaukee County Parks sites as temporary distribution points. The We Care Crew will distribute face masks and resource bags, funded by a $20,000 grant from the Green Bay Packers Give Back. Additional resources include safe programming incorporating physically distanced activities, public health education, and access to Certified Credible Messengers.
"The We Care Crew initiative is a great example of how different local governments can work together to promote public health and bring services directly to the community," said Milwaukee County Board Chairwoman, Marcelia Nicolson.
Credible Messenger Professional Certification gives "credible messengers" – people who work closely with youth – the tools they need to make a difference in the lives of young people in Milwaukee County. Intentional trainings provide tools to connect with young people as "credible messengers." The Department of Youth and Family Services, along with other 11 community-based organizations, participated in the credible messenger training. These credible messengers will be conducting outreach in the parks over the summer.
Efforts will be focused at Brown Deer Park, Lincoln Park, McGovern Park, Moody Park, Rose Park, Sherman Park, Smith Park, Tiefenthaler Park, Washington Park, Clarke Square, King Community Center, and Kosciuszko (Kozy) Community Center. All initiatives will incorporate physical distancing, and participants will be provided with face masks. Providing safe, healthy recreation alternatives is key. Information on summer activities can be found on the We Care Crew website.
"The community deserves every resource that the city and county can provide during this pandemic," said TeAngelo Cargile Jr., Youth Injury and Violence Prevention Coordinator at the City of Milwaukee Health Department. "This partnership is a step in the right direction. We want young people to take advantage of fresh air while respecting social distancing, and bikes are one of the many ways that can safely happen. We want families to have PPE, and we have made sure that it is free and readily available."
The goals of the We Care Crew are ambitious. Short-term, the crew seeks to limit the spread of COVID-19 in communities of color and to provide supporting resources to these neighborhoods. Long-term, the We Care Crew strives to transform historically challenged interactions between communities of color, government, and law enforcement into interactions of support.
Outcomes include a more collaborative approach that fosters relationships, builds trust, and improves community health with communities of color.
These headline links feature the daily news reports published by Milwaukee Independent about the George Floyd protests, the revival of the Black Lives Matter movement that followed, and their impact on the local community in for 8 months from May to December of 2020.