Video: MPTV reviews Sherman Park aftermath
Milwaukee Public Television (MPTV) and WUWM 89.7 FM – Milwaukee Public Radio, as partners in public media, are working together on a special broadcast, Sherman Park: The Aftermath.
MPTV recorded the special edition of Lake Effect at WUWM, and the special will be broadcast concurrently on MPTV and WUWM.
Sherman Park: The Aftermath convenes community leaders to discuss what sparked the events on August 13 and 14 in Sherman Park, and how the Sherman Park neighborhood, and the greater community, can move forward during this uncertain time. Moderated by Lake Effect Executive Producer/Co-host Mitch Teich, the panelists include James Causey, Milwaukee Journal Sentinel; Reggie Jackson, Dr. James Cameron Legacy Foundation; Laura Marshall, Sherman Park resident and blogger; LaToya Dennis, WUWM News; and Jarrett English, ACLU Wisconsin.
"MPTV is excited about continuing our partnership with WUWM," said Bohdan Zachary, General Manager of MPTV. "Over the years, we have partnered on other initiatives that serve our common goal of providing a voice to our community. Our two public media organizations are more powerful in serving the community when we work together."
Sherman Park: The Aftermath will air on MPTV 10 on Friday, August 19 at 7:30 p.m. and will be re-broadcast on Sunday, August 21 at 10:30 a.m. It will also be re-broadcast on MPTV 36 on August 21 at 4:30 p.m.
"Sherman Park: The Aftermath highlights what can be accomplished when two stations work together. WUWM and MPTV are actively pursuing future collaborations to build upon the strengths of both stations in order to better serve the community," said Dave Edwards, WUWM Director and General Manager.
WUWM aired the audio portion on Lake Effect on Thursday, August 18. It will be rebroadcast on Lake Effect Weekend Edition on Saturday, August 20 and Sunday, August 21 at 3:00 p.m.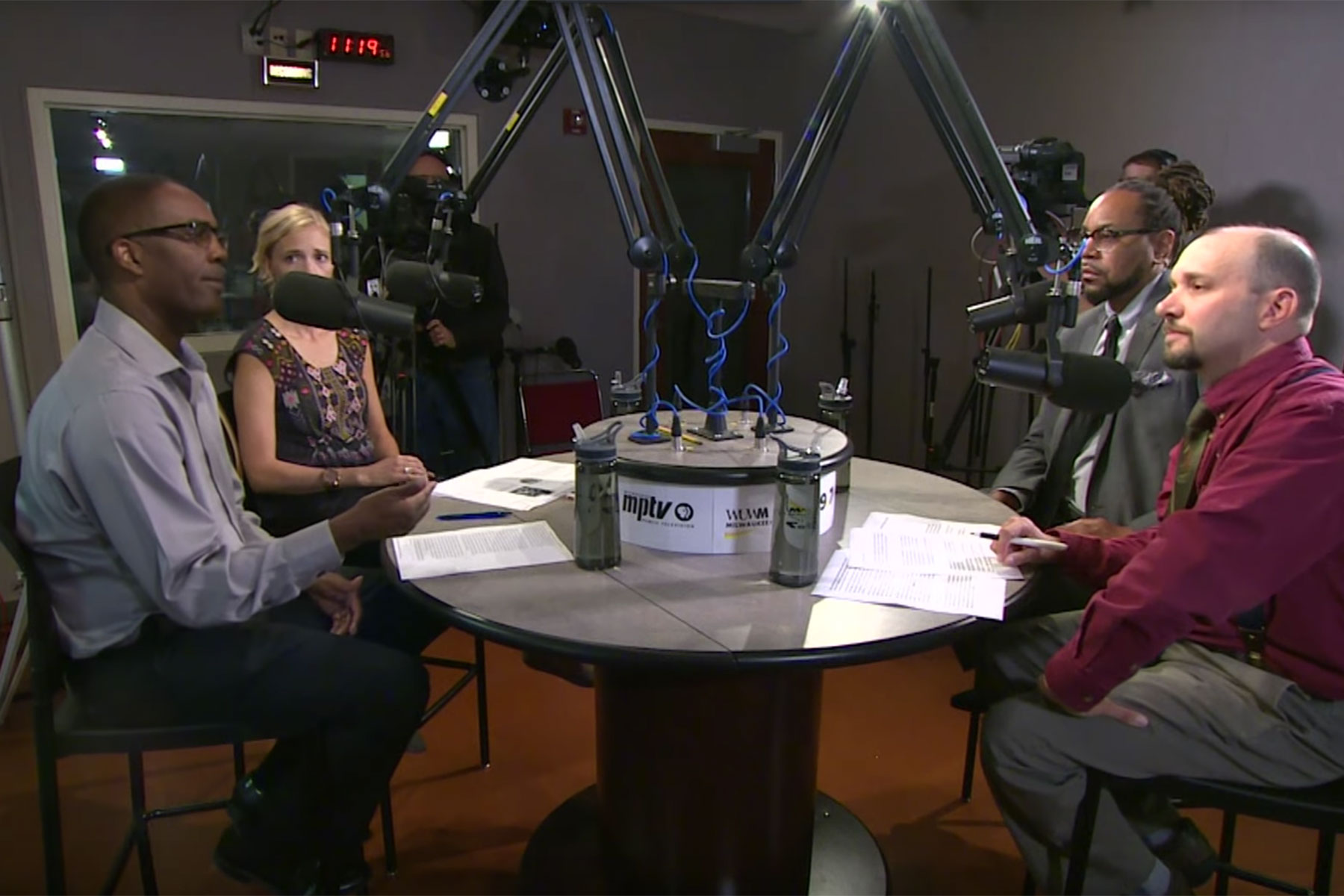 Milwaukee Public Television (MPTV) is southeastern Wisconsin's premier non-commercial media organization. MPTV consists of two high-definition television stations, WMVS and WMVT, and seven additional digital television services. The MPTV stations are the area's only over-the-air source for PBS and other national public television programs, and also offer a diverse schedule of their own award-winning local series and specials. The stations are watched by over 614,329 viewers each week throughout southeastern Wisconsin and northern Illinois.
WUWM 89.7 FM – Milwaukee Public Radio is committed to bringing the listeners of southeastern Wisconsin in-depth news, thoughtful conversations and smart entertainment. WUWM broadcasts locally-produced news and music, as well as national and international programming from NPR, APM and BBC.