Video: Br(OK)en-Genius
Spoken Word artist Christopher McIntyre Perceptions performs one of his faith inspired poems.
About The Author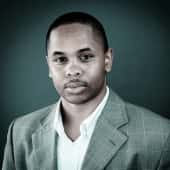 Christopher McIntyre Perceptions (C.M.P.) is blessed with the gift to inspire the world using fine art photography, documentary film, creative consulting, spoken word, community rebuilding, teaching, and public speaking.
Special Report
Photo © Notice
Original images published on this news platform are editorial content and the exclusive property of the
Milwaukee Independent
. All usage is forbidden.
Timeline