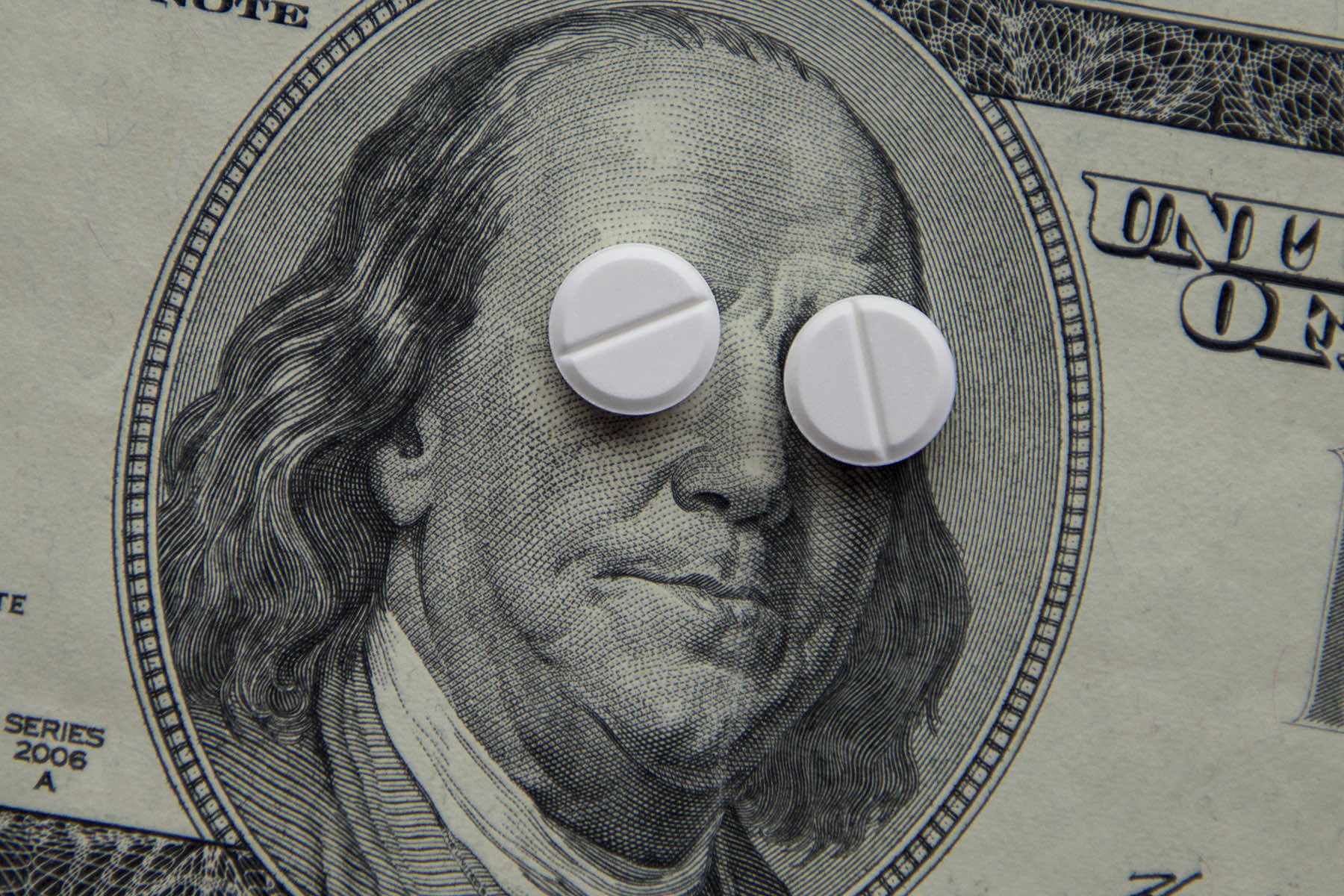 More than half of Wisconsin residents, including people with insurance coverage, delayed or decided to forgo health care because of the cost, according to survey results that were recently published.
Some skipped a recommended medical test or treatment. Some cut pills in half, skipped doses of a prescribed medicine or decided not to fill a prescription, all out of concern they could not afford the price of their medication, according to Beth Beaudin-Seiler of Altarum, a nonprofit health care research and analysis firm.
People who were less well-off were more likely to report trouble affording health care, said Beaudin-Seiler, but higher-income survey respondents also said they had encountered problems with health care affordability, whether in the form of rationing their health care or worrying about the prospect of an unaffordable health care expense.
While 62% of people in the survey with annual incomes below $75,000 reported such an "affordability burden" over the 12 months prior to the survey, 55% of people with incomes from $75,000 to $100,000 also reported a health-care strain, as did 52% of people with incomes above $100,000.
"But it's really important to recognize that healthcare affordability problems aren't just experienced by low income earners, they go far up the income stream," Beaudin-Seiler said at a press conference held on Zoom.
The press conference was organized by Wisconsin Citizen Action. "This is a serious problem that really should be addressed by lawmakers," said Robert Kraig, executive director of the progressive advocacy organization.
In addition to releasing the survey data, the news conference was held to draw attention to a legislative proposal that would add a so-called public option to the list of health care plans available to consumers who purchase their own health insurance under the federal Affordable Care Act (ACA).
"It moves away from a health care system that's driven by profit, and instead it prioritizes the health and wellness of working Wisconsin," said Rep. Kristina Shelton (D-Green Bay), who authored a public option bill in the 2021-22 legislative session.
The proposed legislation would include language that moves Wisconsin's health insurance marketplace under the ACA from the federal exchange to a state-run exchange.
A state exchange offers opportunities for greater flexibility, according to Kraig. That can include longer or more frequent opportunities for potential customers to sign up for insurance as well as the freedom to add more consumer protections for health insurance purchasers.
Shelton's public option proposal involves making BadgerCare — Wisconsin's version of Medicaid — available for a fee to people with incomes above the maximum for which they would be eligible for free coverage under the state/federal health insurance plan.
"It establishes a program for all Wisconsinites regardless of their income level," Shelton said at the news conference. "And it allows small businesses to purchase health care coverage through the state exchange."
Shelton said she has spoken with small business owners and Main Street Alliance, an organizing group for small business owners. "We heard from them that one of the ways they want to support their employees is by providing health care, but it's so expensive that it is almost impossible for small businesses to do that," she said.
The bill would also create "a basic health plan for individuals without children making between 133-200% of the federal poverty line," Shelton added.
Shelton said she expected to formally introduce the legislation later this year after the state budget is enacted.
A Legislative Fiscal Bureau analysis of Shelton's previous proposal noted that the proposed public plan would not draw on the state or federal Medicaid budget but rather be paid for by the premiums of subscribers who enroll.
Beaudin-Seiler said the Altarum survey found that a slightly higher percentage of rural residents — 55% — went without care because of the cost, compared with 51% of nonrural residents. Similarly, 29% of rural residents didn't fill a prescription in order to make ends meet, or cut their pills in half to make them last, compared with 24% of nonrural residents.
Among people of color in the survey, 56% went without care due to the cost, and 37% skipped, cut or didn't purchase medication. By comparison, 51% of white people went without care and 24% limited their care.
The Altarum survey was conducted from June 22 to July 6, 2033 in English and Spanish. The survey polled 1,113 Wisconsin residents 18 or older.
Donate: Wisconsin Examiner
Help spread Wisconsin news, relentless reporting, unheard voices, and untold stories. Make a difference with a tax-deductible contribution to the Wisconsin Examiner