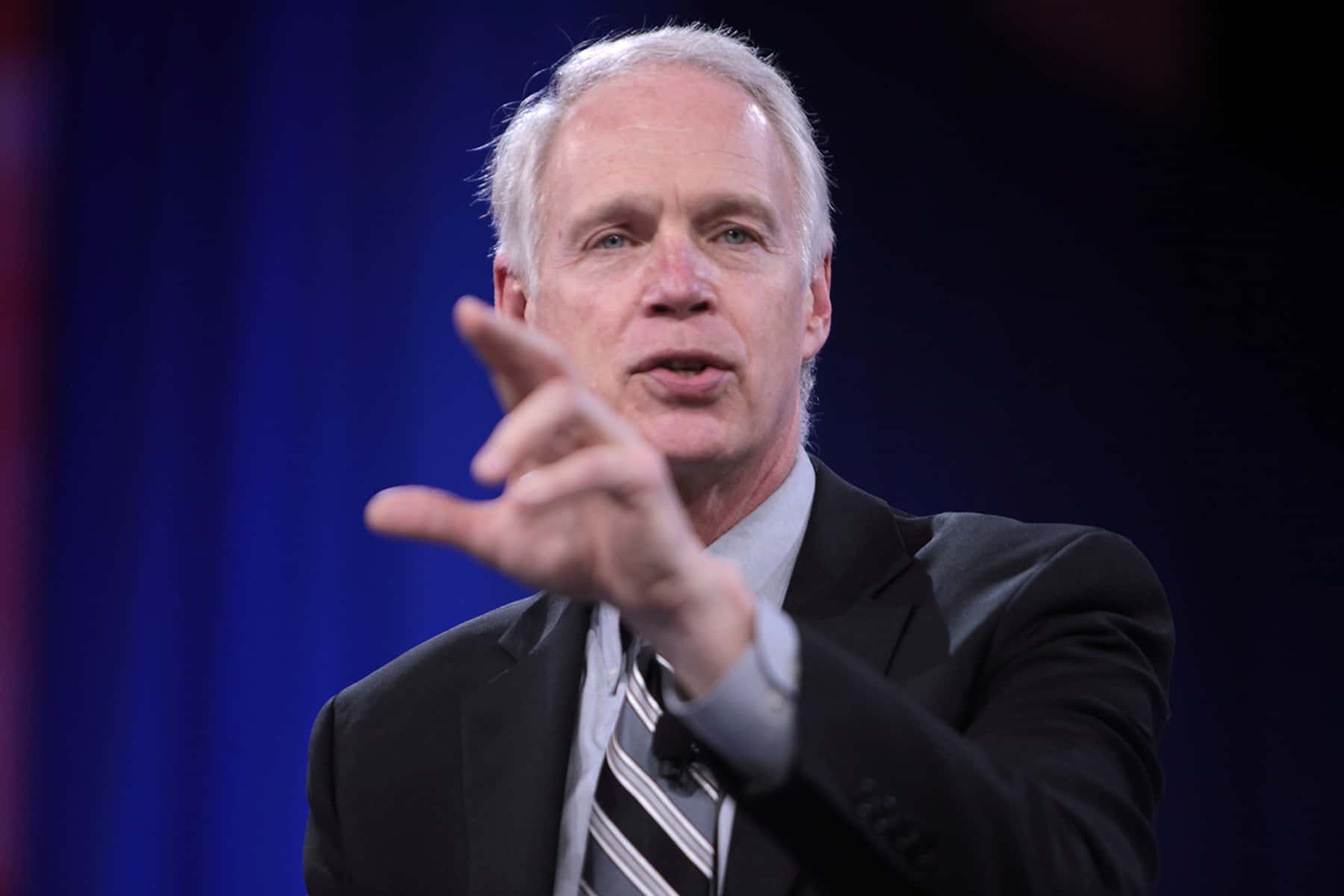 Amid a deadly northwestern heatwave that scientists have described as "the most extreme" in recorded history, footage uncovered by CNN showed Wisconsin's Republican Senator Ron Johnson flippantly dismissing the established science of human-caused climate change during an event hosted by a GOP-aligned advocacy group.
"I don't know about you guys, but I think climate change is—as Lord Monckton said—bullshit," Johnson said, mouthing the expletive. "And by the way, it is."
Johnson — a member of the Senate Commerce, Science, and Transportation Committee — was echoing the sentiment of British conservative Christopher Monckton, a fervent climate denier who in 2010 led a Tea Party rally in a call-and-response decrying global warming as "bull$h!t."
"Imagine being a U.S. senator in 2021 while millions of Americans suffer from record-breaking heat, drought, fire, and flood, and being confident enough to say climate change is 'bullshit,'" tweeted climate journalist Emily Atkin, author of the HEATED newsletter. "Clearly he does not think there will be consequences for this."
Watch a clip of Johnson's remarks:
The Wisconsin senator's comments came during a luncheon hosted by the Republican Women of Greater Wisconsin in June—which, according to newly released satellite data, was the hottest June on record in North America.
"The heat dome above western Canada and the northwest United States generated headlines around the world as daily temperature records were shattered across British Columbia, Washington, and Portland," The Guardian reported on July 7. "The new data reveals this was part of a broader trend that built up over several weeks and a far wider area, which is underpinned by human-driven climate disruption."
In a statement to CNN on July 6, Johnson insisted that he is "not a climate change denier," a claim belied by his past comments casting doubt on the consensus view among scientists that human activity — specifically the emission of carbon dioxide into the atmosphere — is behind rapidly rising global temperatures.
"I absolutely do not believe that the science of man-caused climate change is proven. Not by any stretch of the imagination," Johnson said during a 2016 interview. "I think it's far more likely that it's just sunspot activity or something just in the geologic eons of time where we have changes in the climate… The Middle Ages was an extremely warm period of time, too. And it wasn't like there were tons of cars on the road."
Johnson — who is far from the only climate denier among congressional Republicans — is up for reelection in 2022, but he has not yet decided whether to run.