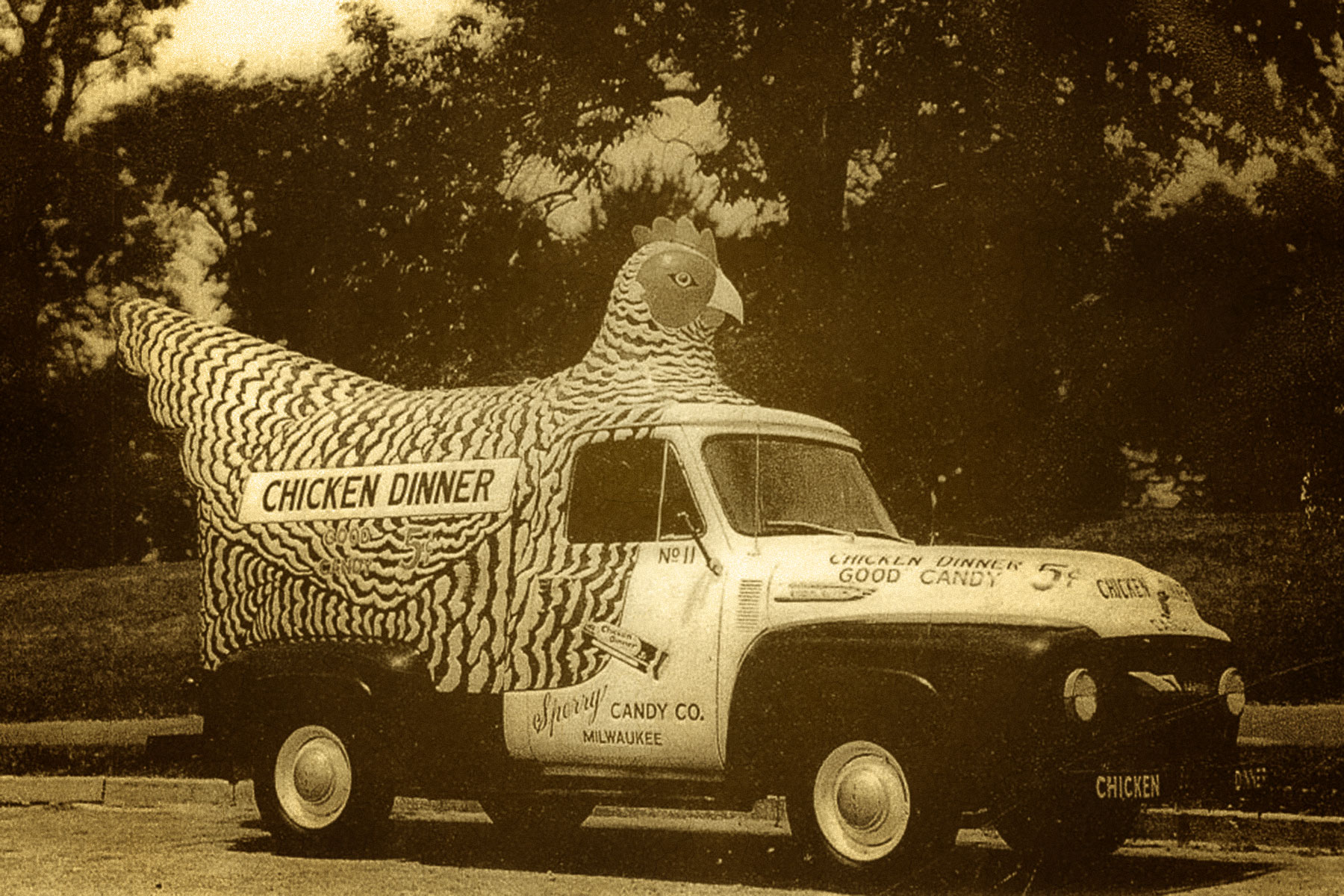 Milwaukee's Sperry Candy Company is remembered for its oddly named yet popular "Chicken Dinner" candy bars, which it delivered in an equally unusual fleet of chicken-shaped trucks.
From its beginnings in a one-room factory on National Avenue in 1921, the Sperry Candy Company grew into one of Wisconsin's largest candy makers. By the 1940s, 275 workers in a five-story factory at 133 W. Pittsburgh St., were producing Sperry's 5-cent "Chicken Dinner" and "Denver Sandwich" candy bars for customers nationwide.
One of those workers was Inonia Champion.
She grew up in Lee County, Mississippi, moving away in 1957 after a group of white neighbors threatened her life. Arriving in Milwaukee in 1957, Champion landed a job as a machine operator with Sperry. She was the second black hired. The first was a cleaning woman. In a 1992 interview with the Milwaukee Sentinel, Champion said many of her coworkers were recent German immigrants and puzzled by her racial heritage.
"I was very fair complexioned and had a southern accent. They weren't sure what to make of me," Champion told the Sentinel.
When her co-workers learned she was black, the taunting began.
"I didn't tolerate that for long," Champion said. "I threw candy at them, torn up my uniform and went upstairs to tell the supervisor they were bothering me."
The supervisor named Knapp, gave her a cup of coffee and left the office to call the workers together for a meeting.
"He went down there and asked them if they had had any problem working with me before they knew I was black," Champion said, "He also pointed out the two doors and told them if anybody had any problem working with me, the doors are unlocked and they were welcome to leave."
Champion continued to work at Sperry. She was promoted to a supervisory position within a year. In her later years, she became very active in the Milwaukee civil rights movement, participating in numerous rallies, marches, and sit-ins.
A 1930s company advertisement described its famous Chicken Dinner candy: "It's the bar with the old-fashioned peanut bar center, and it has a thick layer of delicious caramel and layer of fudge-like French cream. And it's thickly coated with nourishing milk chocolate." No poultry products were used, just milk chocolate, peanuts, milk, syrup, and sugar.
To those ingredients, in 1957, might be added two more: integrity and decency.
Sperry Candy Company's former factory location
Milwaukee County Historical Society