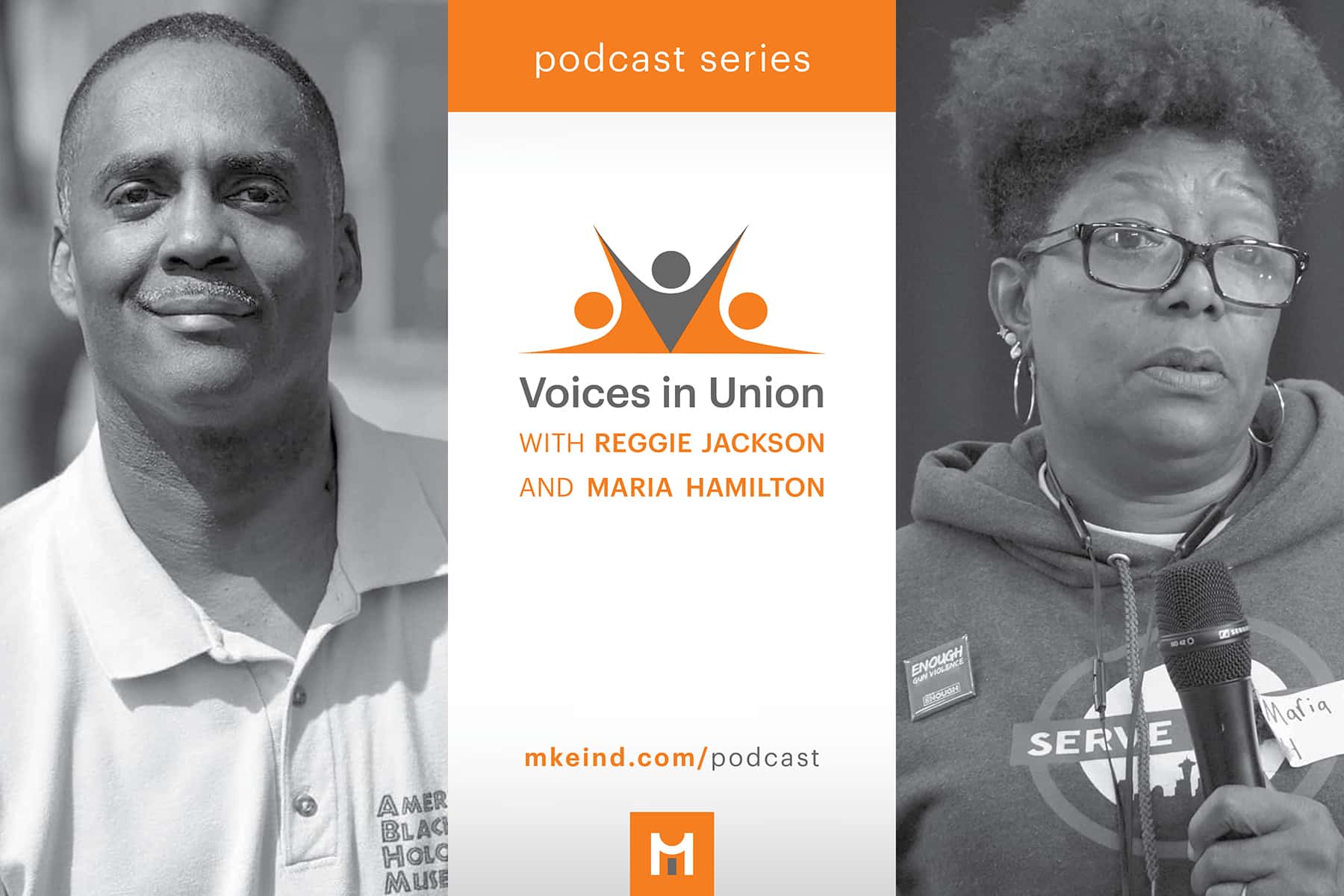 Voices in Union: with Reggie Jackson and Maria Hamilton – is a weekly podcast that focuses on the African American Diaspora in Milwaukee, Wisconsin.
It connects local concerns to national trends on social justice, and educates the general population on the historical context of those issues. The program's purpose is to build understanding, with a message of hope and reconciliation, and to offer underrepresented voices a platform to be heard.
This episode was recorded just after Maria arrived in Washington DC to join the Milwaukee group led by Fran Nitty, which includes a wide ranging discussion about events there and the racial unrest in Kenosha that highlights the dilemma of Blacks loving a country that refuses to love them back.
Reggie Jackson is an award-winning Senior Columnist for the Milwaukee Independent, writing about a range of African American issues. He is also co-founder Nurturing Diversity Partners, and volunteers as Head Griot for America's Black Holocaust Museum (ABHM) in Bronzeville.
Maria Hamilton is the founder of Mothers For Justice United, co-organizer of the Million Moms March that took place in Washington DC, and justice advocate for putting an end to race-based policies of police and vigilante violence that harm communities of color.
Reggie Jackson and Maria Hamilton
"Jazz Mango" by Joey Pecoraro